It took longer than expected to get the last pieces together and write up my full report, but now I am ready to show off the Zo65 keyboards!  And yes, it is a long report.  So, for easy reference, here's the thread about the earlier Zo64 → http://www.fountainp...rd-image-heavy/
And now the new hotness…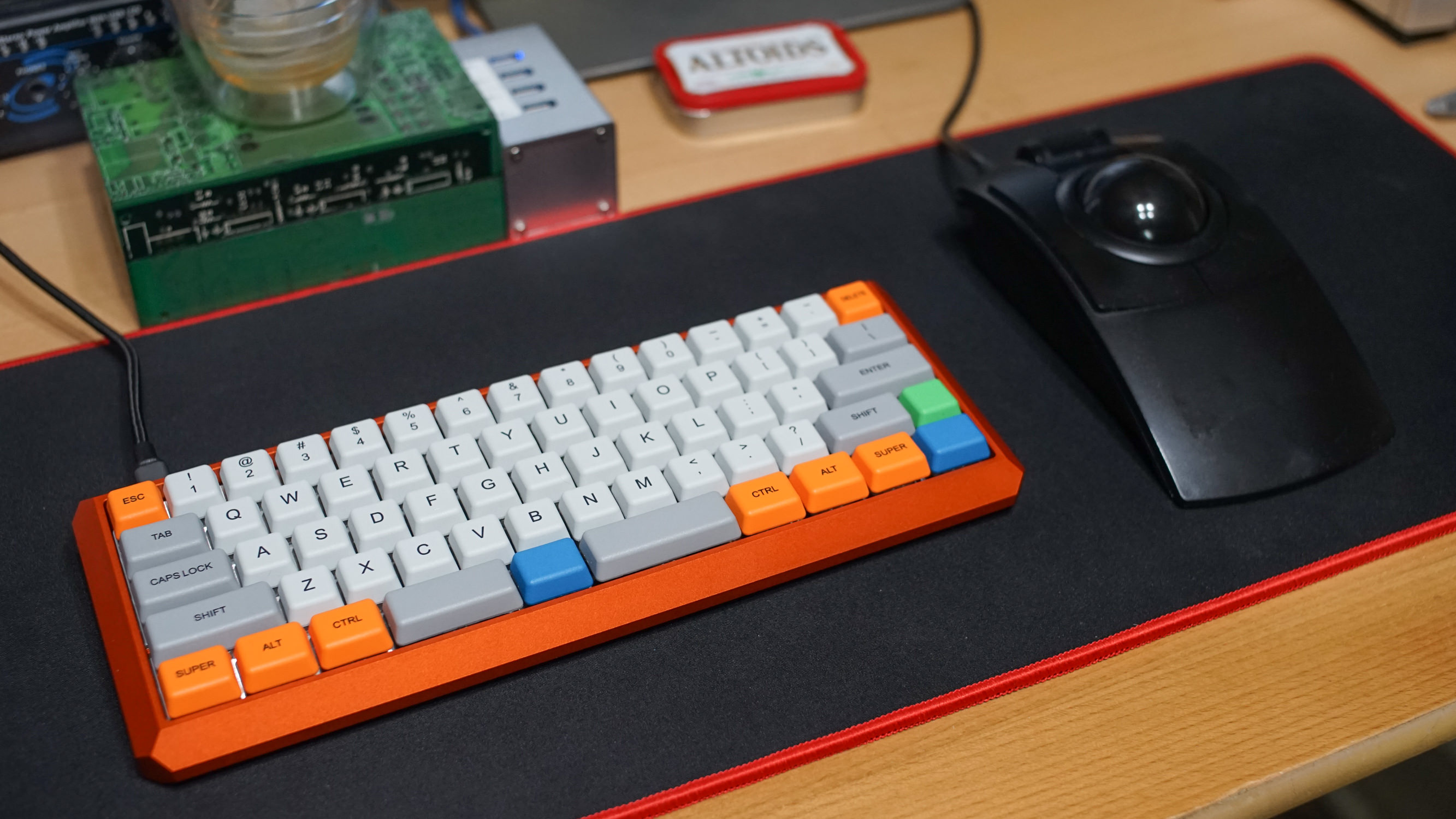 I haven't changed the basic concept here, but there have been a lot of refinements to make it sleeker, more attractive, and better sounding-and-feeling to type on.  I also added the green "Compose" key, which allows me to easily enter all sorts of special characters in Linux.  The case is anodized aluminum, and I'm using Sorbothane® to dampen vibrations and PBT plastic keycaps for an exceptionally solid feeling.  I built two of these, one with the clicky switches (Kailh BOX Pale Blue) that I used before, and one with quiet tactile switches (Kailh BOX Burnt Orange) that I may like even better.  It's the one to take with me to the library, for sure!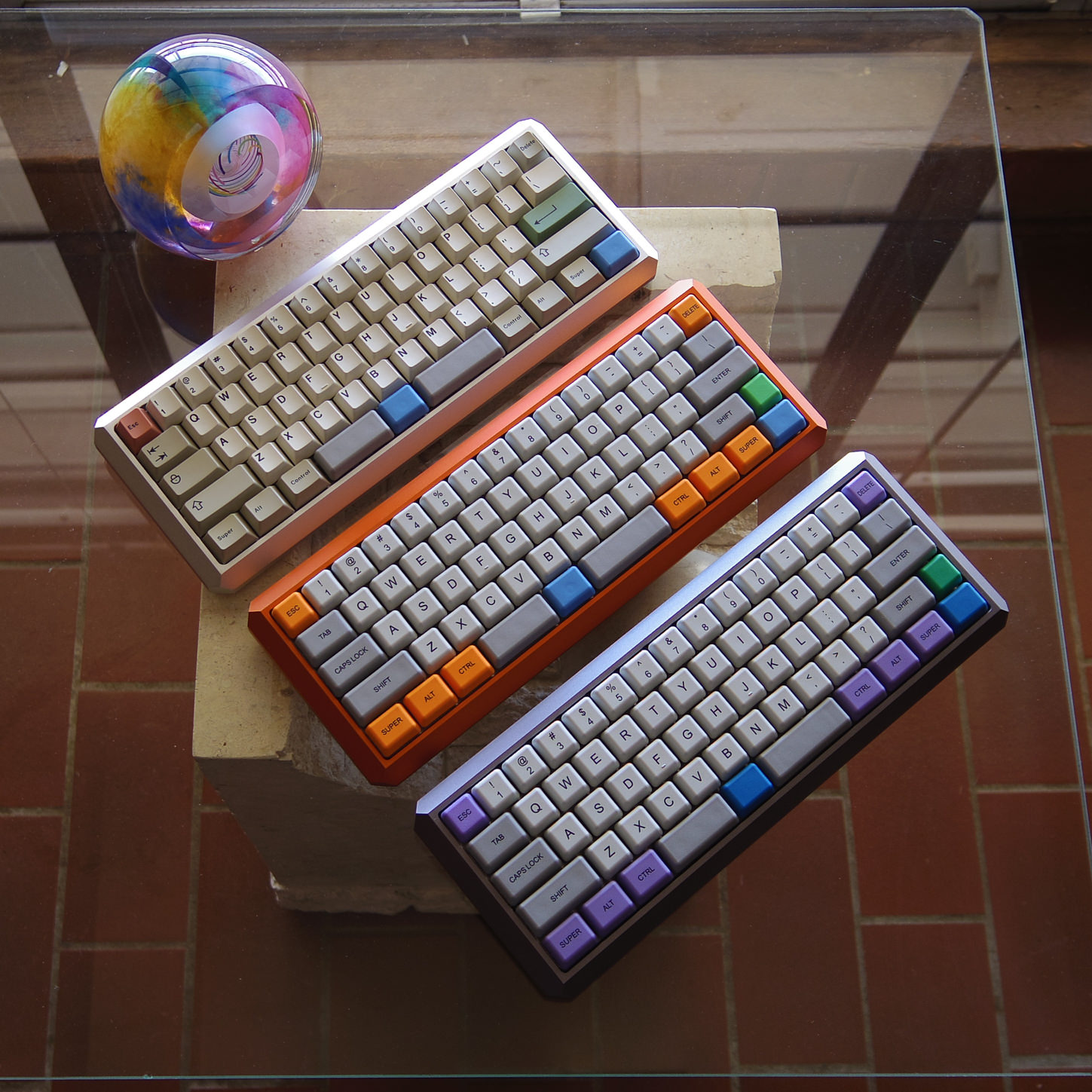 Oh yeah, and there's the old Zo64 which has been given a facelift so it can hang with its younger siblings.
I wish it was possible to buy something like these off-the-shelf.  If I could have, I would have.  The only reason I built my own keyboard was because nobody was producing what I wanted.
I've written up the full report and posted it on my own server, so rather than repeat all of that, I'll provide a link.  There are lots of photos and nitty-gritty details, so fee free to check it out here → http://zobeid.zapto.org/misc/zo65.html