Conway Stewart Steinway
Length
: 5 3/4 inches capped, 5 1/2 inches uncapped (I do not post this pen)
Weight
: 1oz capped, .5oz uncapped
Materials used
: Black resin, gold plated accents, solid 18k gold ring on bottom of cap, solid 18k gold nib
Filling System
: Lever Fill
Edition Size
: 1853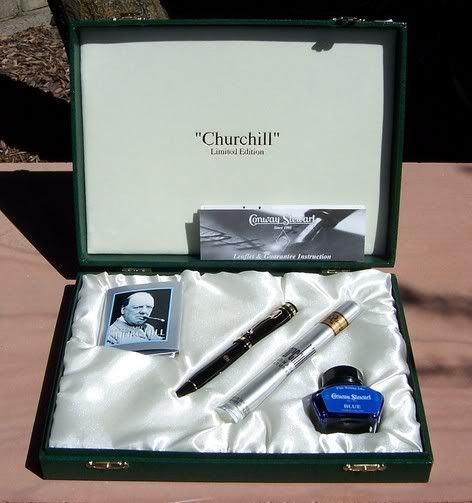 Based on the Conway Stewart Churchill design, Steinway has collaborated with Conway Stewart to create a Limited Edition Fountain Pen. I first saw this pen while surfing the internet looking at prices for Steinway pianos. As I am sure you all know, Steinway makes top of the line pianos. Steinway also happens to be a sponsor of the School of Music I attend at the University of Utah.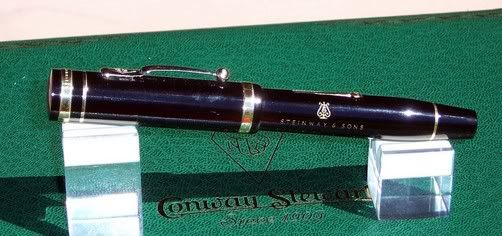 Once I laid eyes on the Steinway, I knew I had to have it. The pen has a great size, comparable with a MB 149. Posting this pen would make the pen a very long 7 inches. I personally prefer a non-posted pen to write with. The Steinway badging is what drew me to this pen, it's what separates this pen from any other Churchill.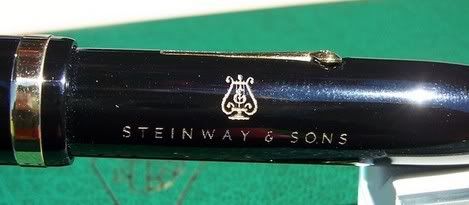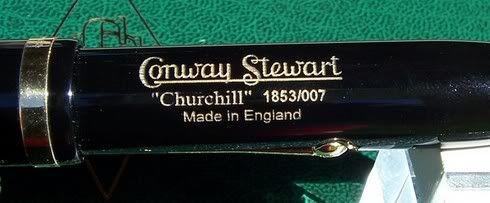 This pen is bottle fill only via a lever filler. You can get a full 14 drops on ink with each refill, a good amount. Writing is very smooth. I currently have a Medium, 1.1, Italic nib. Like I said, it is smooth, however my only grip is there is not very much line variation, even when holding the nib at a 45 degree angle. I assume that down the road this pen will make a visit to Pendemonium for a nib makeover.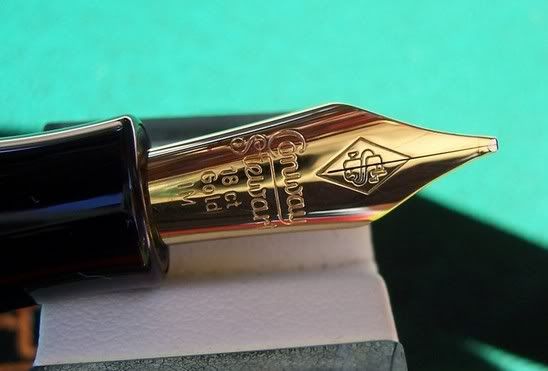 The Churchill is a great all around pen, substantial size, not too heavy, great filling mechanism, and beautiful design. Add on top of that Steinway badging and as Emeril Lagasse would say, you've just "kicked it up a notch"....BAM!!!!
Full recommendation on this one!
Bryan
Edited by Bryan, 13 July 2005 - 00:08.