HAPPY NEW YEAR EVERYONE!!!  
Pens & Pints meets the second Friday of the month (6pm - 9pm) every month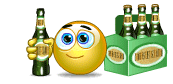 Location: Midtown Gastro HUB @ Yonge-St.Clair 
JANUARY MEET DATE:  FRIDAY JANUARY 12, 2018  !!!
Everyone is welcome, but please.. do drop a line here if you are planning to come.   We usually reserve a couple of large tables and I need to  make sure we have the space.  
SEE YOU THERE!!!!!!!!!!!!!!!!!!  

C.