Hi, Folks! 
This is an Esterbrook M2 aerometric squeeze filler fountain pen in black c. 1960.   It is a 5 5/16 inch long chrome plated metal cap and plastic barrel pen.  The cap top has an indent running front to back, like the indent in a man's hat.  The filler unit is similar to later Parker types, a long sac protector with a looped squeeze bar at the end.  The filler is marked ESTERBROOK over PRESS BAR 3 TIMES over TO FLUSH AND FILL.  The barrel has an Esterbrook imprint.   It uses all of the 32 different available Esterbrook Renew Point replaceable stainless steel nib units.  Known colors include: black, red, olive green, turquoise, blue, and gray.  It sold for $2.95 with a Durachrome nib and $3.50 with a Master nib.
I would like to know if anyone has advertisements or price sheets that confirm the production dates of these pens and the colors offered.  How many colors were there?
I also believe there are lever-fill M2s - is that correct?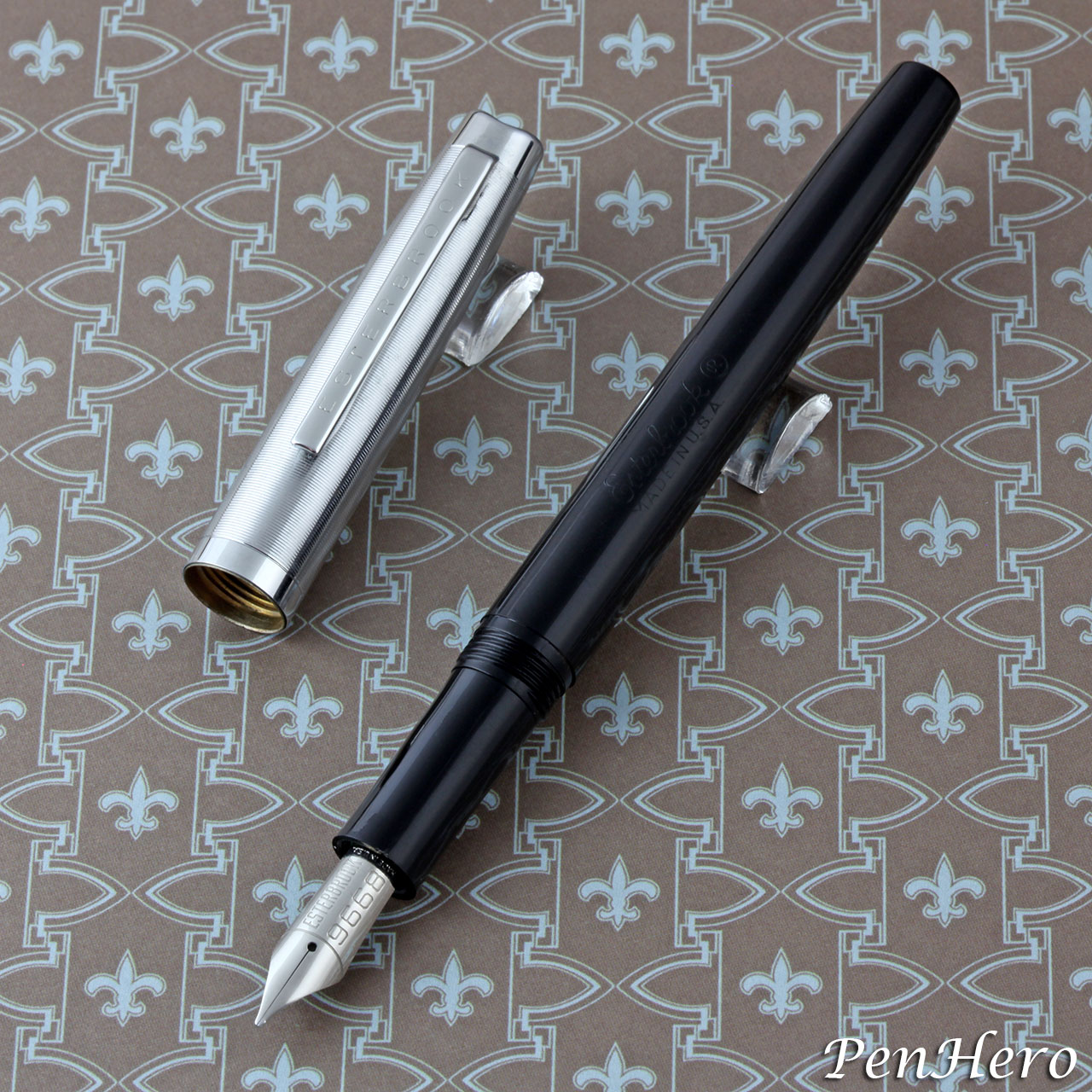 Thanks!