ACME Studios Beatles
Amazing Sale Price will show in cart

We can't show the discounted price in our store.  
It's the best deal ever on these pens.
http://www.penherostore.com/beatles/
Put the pen in the shopping cart to see the discounted price.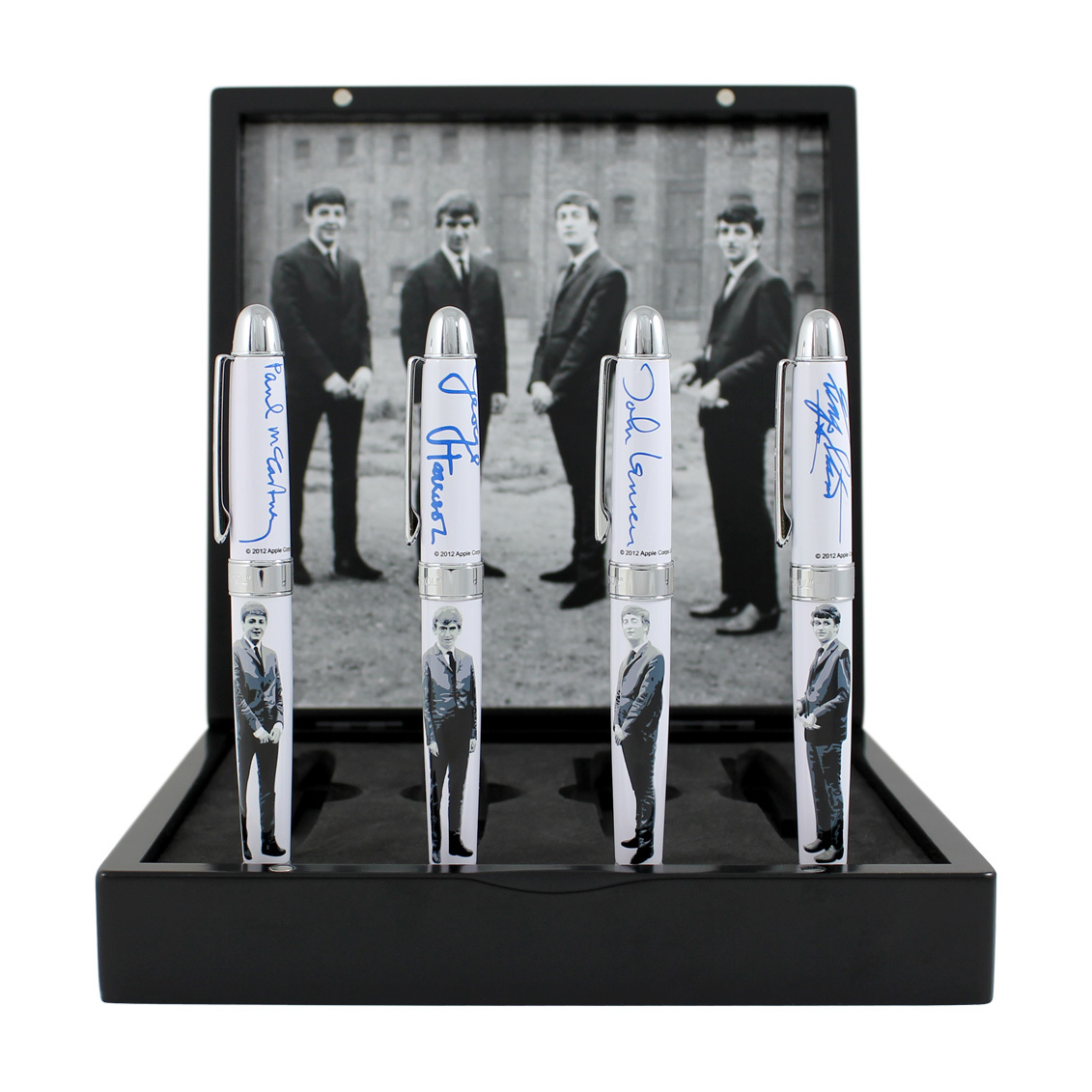 LIVERPOOL 4-Pen Set (above)
"Liverpool" is a set of four pens, one for each of them, in four interchangeable formats: a roller, felt tip, ballpoint and fountain pen. It also comes equipped with a black rubber, shiny chrome, knurled chrome, and fountain front sections. The design is based on one of the earliest photos of the band together.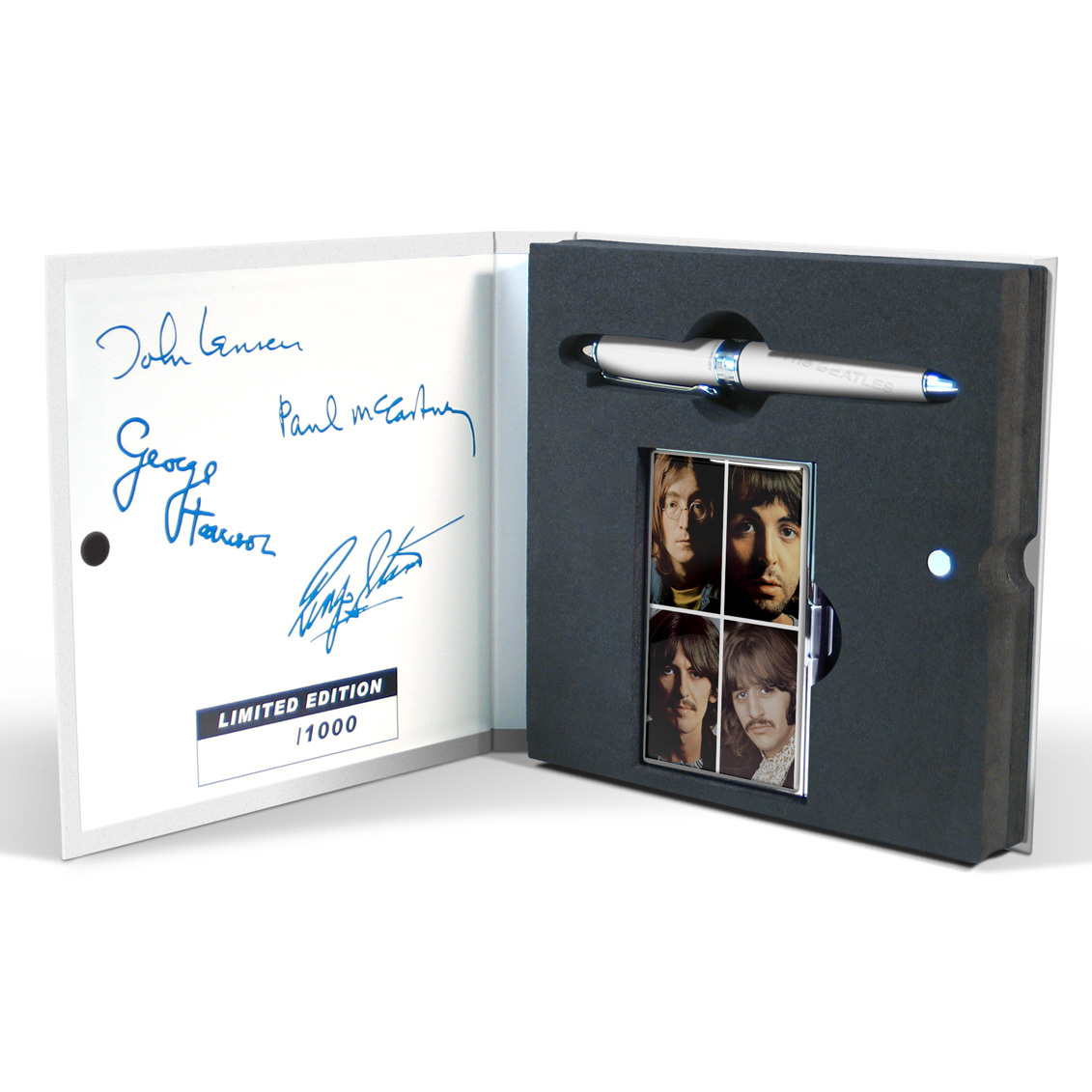 WHITE ALBUM Rollerball Pen & Card Case Set (above)
The "White Album" set comes from "The Beatles Collection" by ACME Studio. This part of the collection consists of 13 different Limited Edition Roller Ball and Card Case sets, one for every UK album they ever produced.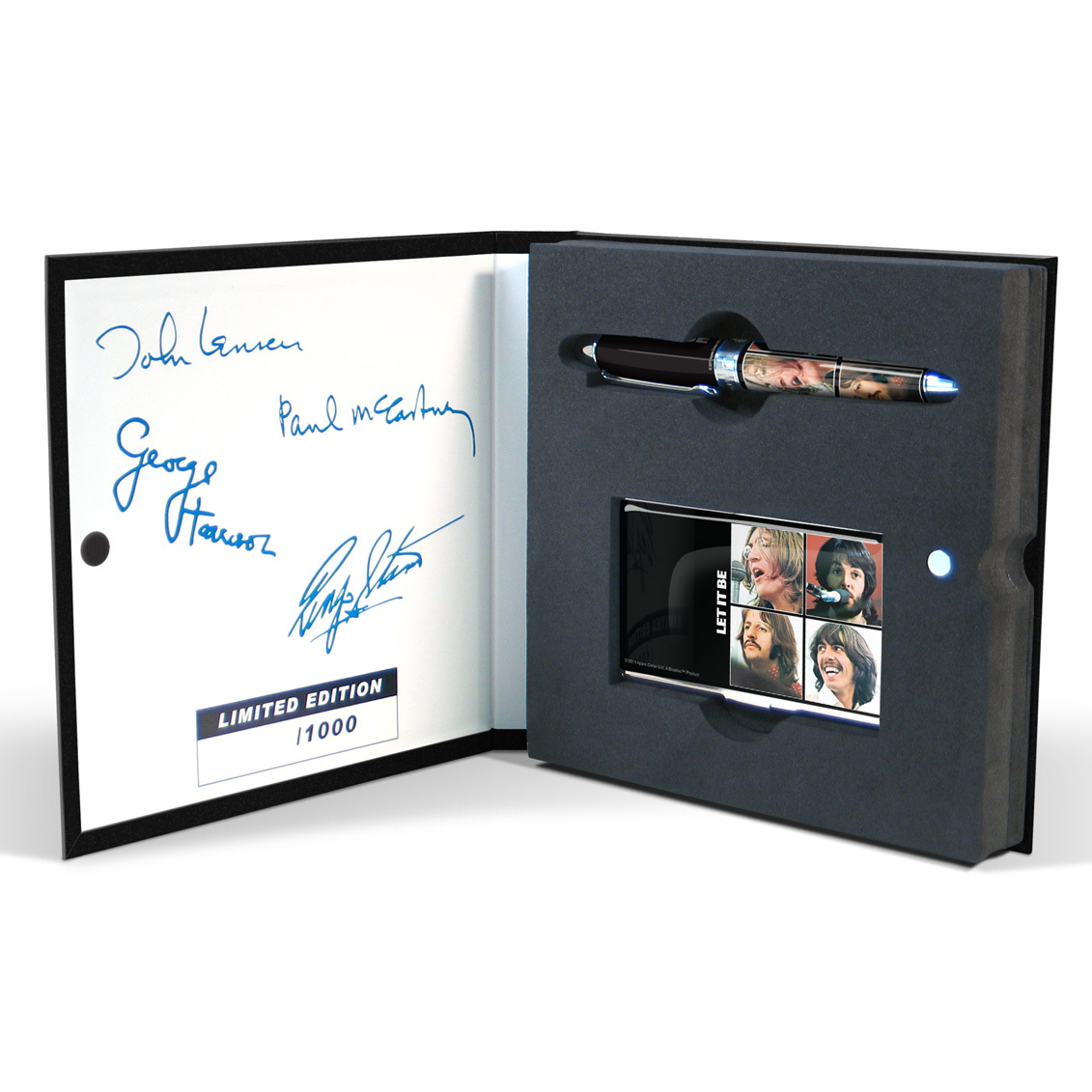 LET IT BE Rollerball Pen & Card Case Set (above)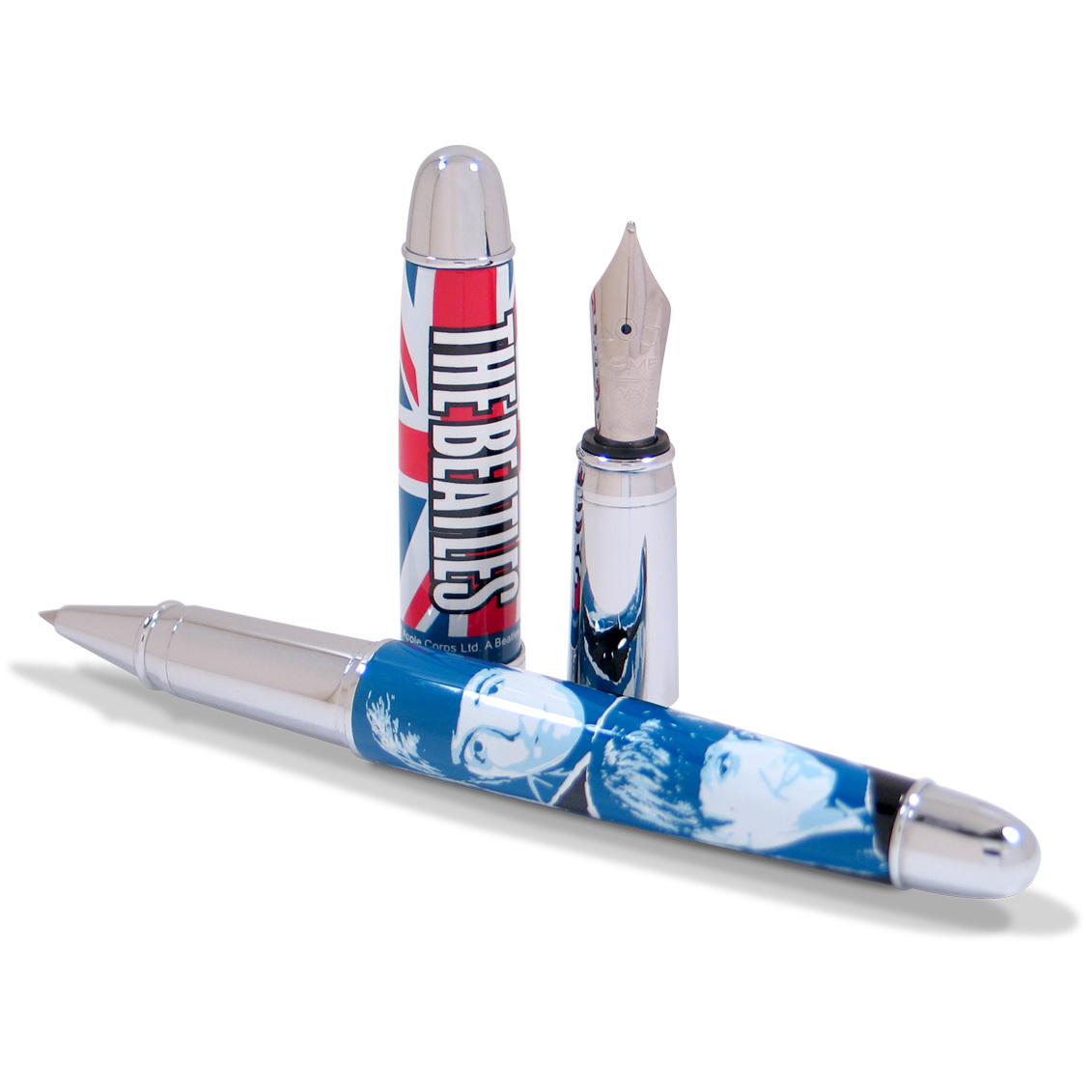 INVASION Rollerball Pen Set (above)
This is a single pen commemorating 1964, the year The Beatles arrived in the U.S. and changed everything. It can be customized as a fountain or roller ball. It comes with both a black ink roller ball refill as well as a black ink fountain cartridge.
These pens are part of the PERMANENT COLLECTION OF THE ROCK & ROLL HALL OF FAME.
The discount price will appear once the pen has been placed in the shopping cart.
Pricing is for a limited time only and subject to stock outs.
FREE USA shipping on orders of $25 or more!
If you are outside the USA, please email us for shipping costs.