Hi, Folks!
This is a first generation New York Mabie Todd Swan Eternal, size 46, the second largest.  ETN and 46 are stamped on the barrel end.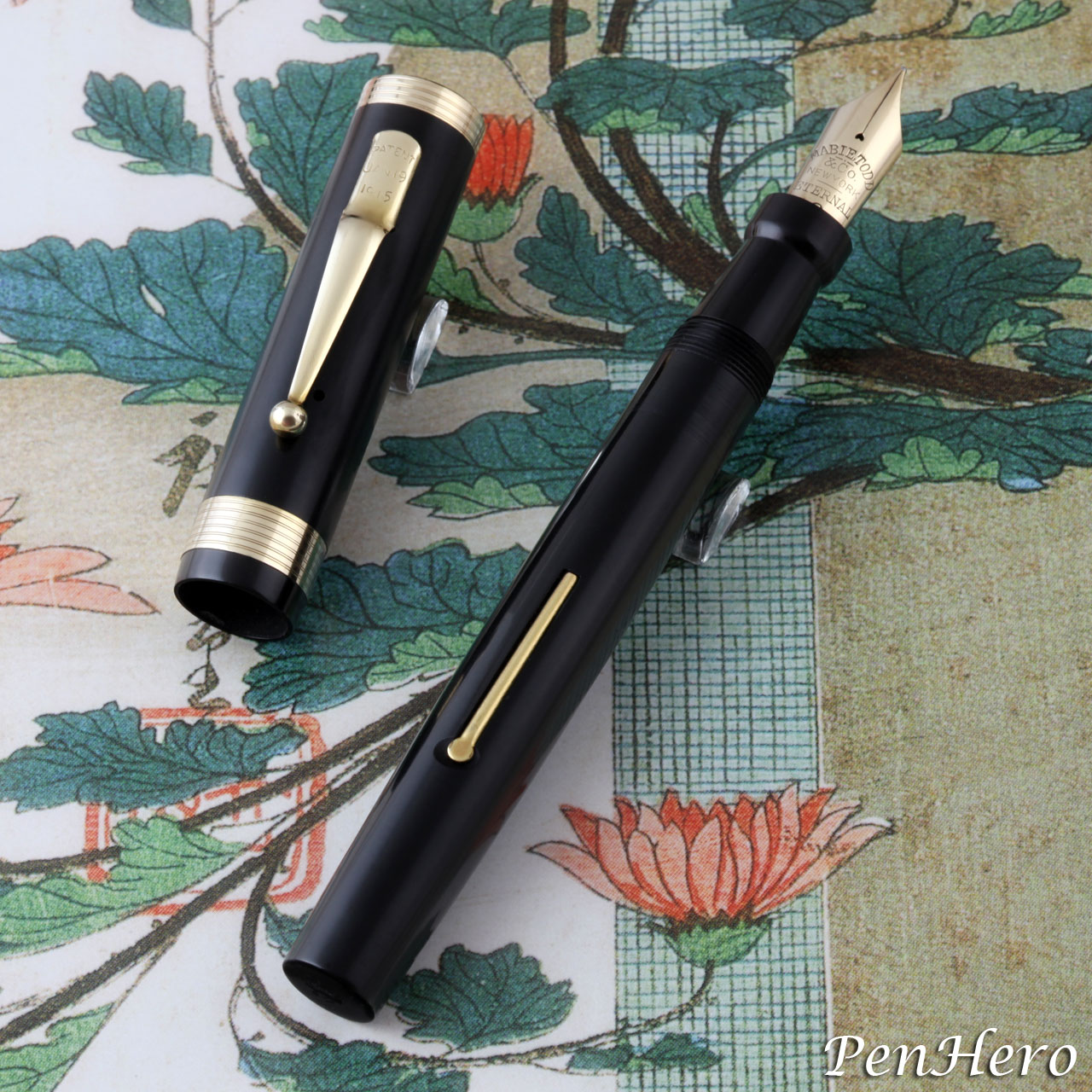 There are six sizes of the first generation US made Mabie Todd Swan Eternals, from largest to smallest:  48, 46, 44, 54, and 54 ringtop and 54 slim ringtop.  The black hard rubber pen is 5 1/2 inches long with the cap on and has a huge Number 6 nib.  The cap top has an inlaid mother of pearl swan logo.
I can't pin down the date precisely as I don't have the catalog information.
Any other first generation Eternals out there?
Thanks!