Starting in August 2017 Pelikan will ship the upcoming Classic 200 Special Edition Smoky Quartz pens.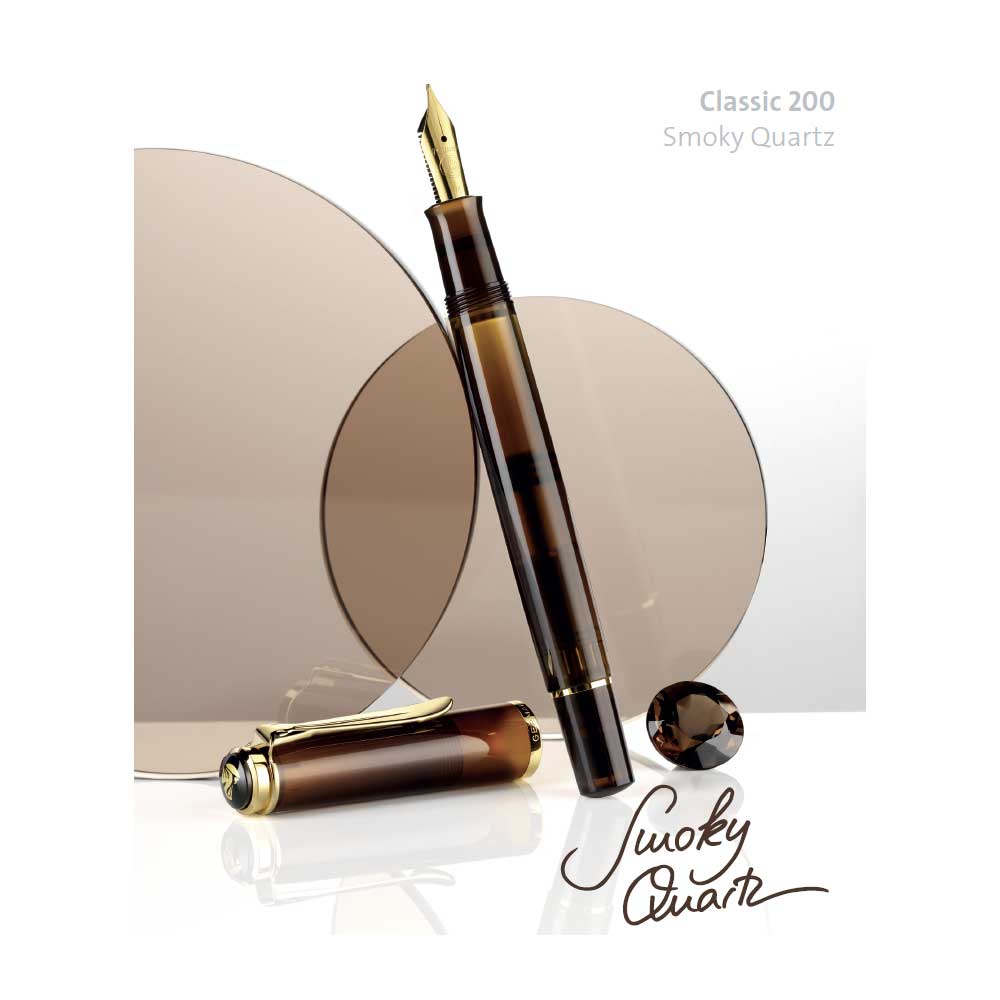 The Classic 200 Smoky Quartz will consist of a fountain pen, a ballpoint pen and a fountain pen set with a special ink bottle of Edelstein Smoky Quartz.
The set will feature a Edelstein Smoky Quartz ink bottle with golden lettering and this will only be available in the set.
We offer all pens for pre-order. Should you have any questions or wish further information you can check the pens here:
https://www.fritz-schimpf.de/Neuheiten/Pelikan-Special-Edition-Classic-M200-Smoky-Quartz-Kolbenfuellhalter.html
https://www.fritz-schimpf.de/Neuheiten/Pelikan-Special-Edition-Classic-M200-Set-Smoky-Quartz-Kolbenfuellhalter.html
https://www.fritz-schimpf.de/Neuheiten/Pelikan-Special-Edition-Classic-K200-Smoky-Quartz-Druckkugelschreiber.html
or send us an email to service@fritz-schimpf.de
Regards
Fritz Schimpf