Dear FPN'ers,
   We are very happy to share you that we (Ranga Pens) have been featured in India's No 1 Daily  English Newspaper  Times of India on 14th June-17.
  Dedicating this to FPN and FPN'ers. Thanks all for your perennial support .
Elink of the newspaper: http://epaperbeta.ti...-14062017008030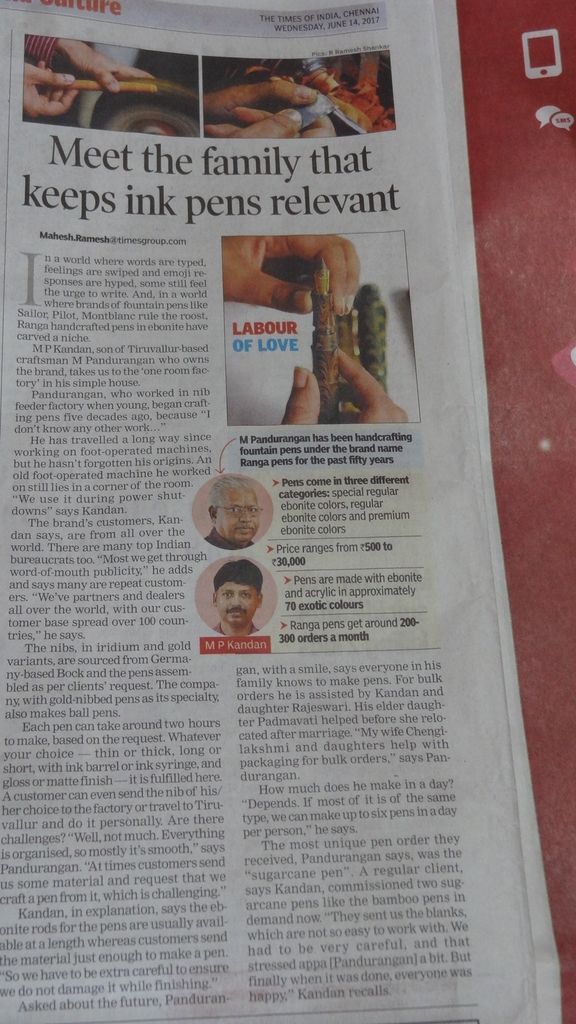 Regards,
Kandan.M.P
Ranga Pen Company
Edited by mpkandan, 15 June 2017 - 08:57.