Hi, Folks,
This is one of the three types of Eversharp Coronet pens with plastic barrels.  The Wahl Eversharp Coronet Gold and Green Shell Pyralin, model 17734, sold for $10.00 and the matching pencil, model 10604, for $5.00.  The plastic barrel models of the Coronet are also distinguished from the full cap and barrel gold filled model by the square windows in the cap top and cap lip.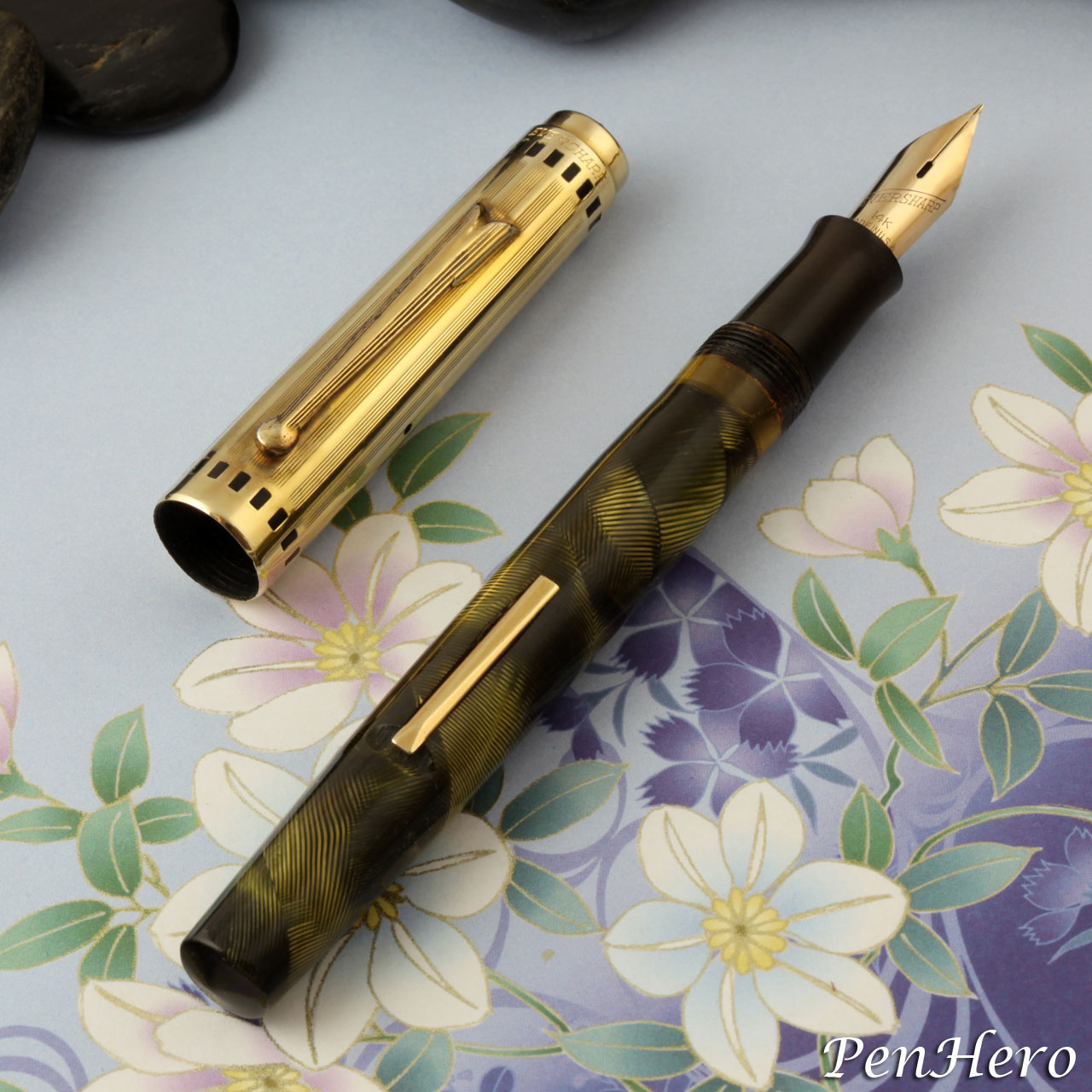 This pen started as a real disaster.  Found in an antique store, the clear ink view section was disintegrating, heavily crisscrossed with cracks like a broken window.  I sent the pen out for repair.  The top of the barrel was sawed off and a new clear section was glued on as a replacement.  The repair was nicely done and only shows under careful examination.  The cap shows wear from lots of use.  
The two other plastic barrel models feature a black barrel, with a choice of rhodium plated cap (pen $8.75 and pencil $2.75) or gold filled cap (pen $10.00 and pencil $5.00).  The cap design is identical to the pen shown.
Thanks!