We recently got an open-nib Snorkel (no idea what model, sorry) with body and cap and even the nib in decent shape, but the tube wouldn't retract. DH disassembled it, put in some new parts, and reassembled it. We haven't tested it yet, though, because the tube still protrudes somewhat. I asked him to spell out what happened. Can anyone tell if this is normal?
"This was my first attempt at a Snorkel repair. This Snorkel has an open nib and it took me a lot of fiddling with the nib and feed position in the collar to get the nib aligned with the longitudinal slit on the end of the Snorkel Tube (as per Richard Binders instructions).
The pictures below show the nib and feed with the Snorkel tube fully retracted, It sticks out about 1 mm from the feed.
My questions are:
- Is is normal for a retracted Snorkel Tube to stick out this much?
- Do the nib and feed look properly positioned relative to each other?
- If everything else works, should I just leave well enough alone?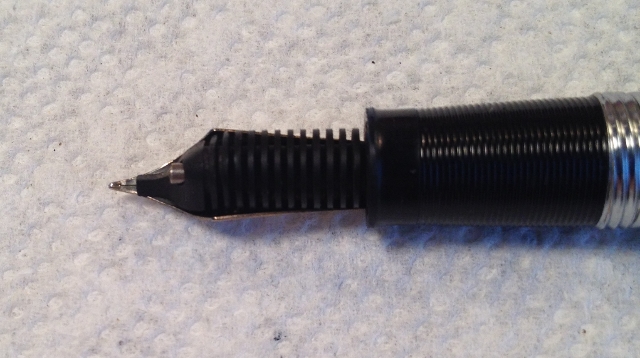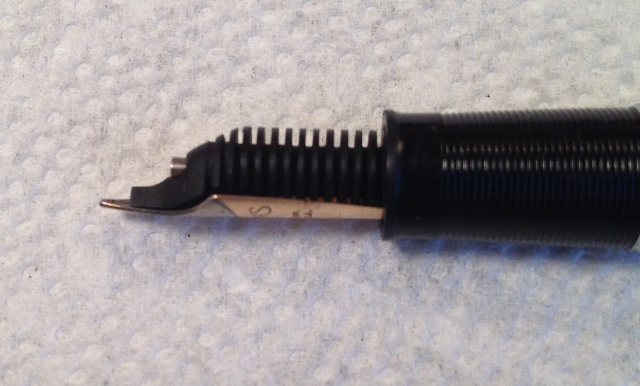 Thanks in advance for your help."