Hi, Folks!
The Cross Verve was introduced in 2004 at invitation-only event at Le Jazz Au Bar in New York as part of a marketing arrangement between Cross and Verve Records.  Quickly after introduction, Verve was voted Best Pen, Contemporary Design in Pen World International's Tenth Annual Readers' Choice Award.  The pen was introduced in four finishes, Platinum Plated, Merlot, Selenium Blue and Radial Chrome, each finish had four nib choices, broad, medium, fine or extra fine.  The Radial Chrome pen shown here came in a highly polished chrome plated finish with progressive radial cuts in the cap and barrel.  The pen had a rhodium plated stainless steel nib and a unique press to open clip.  The Verve, a big departure from the traditional designs usually put out by Cross, was initially a hot seller, but was discontinued by 2008.   This model retailed for $175.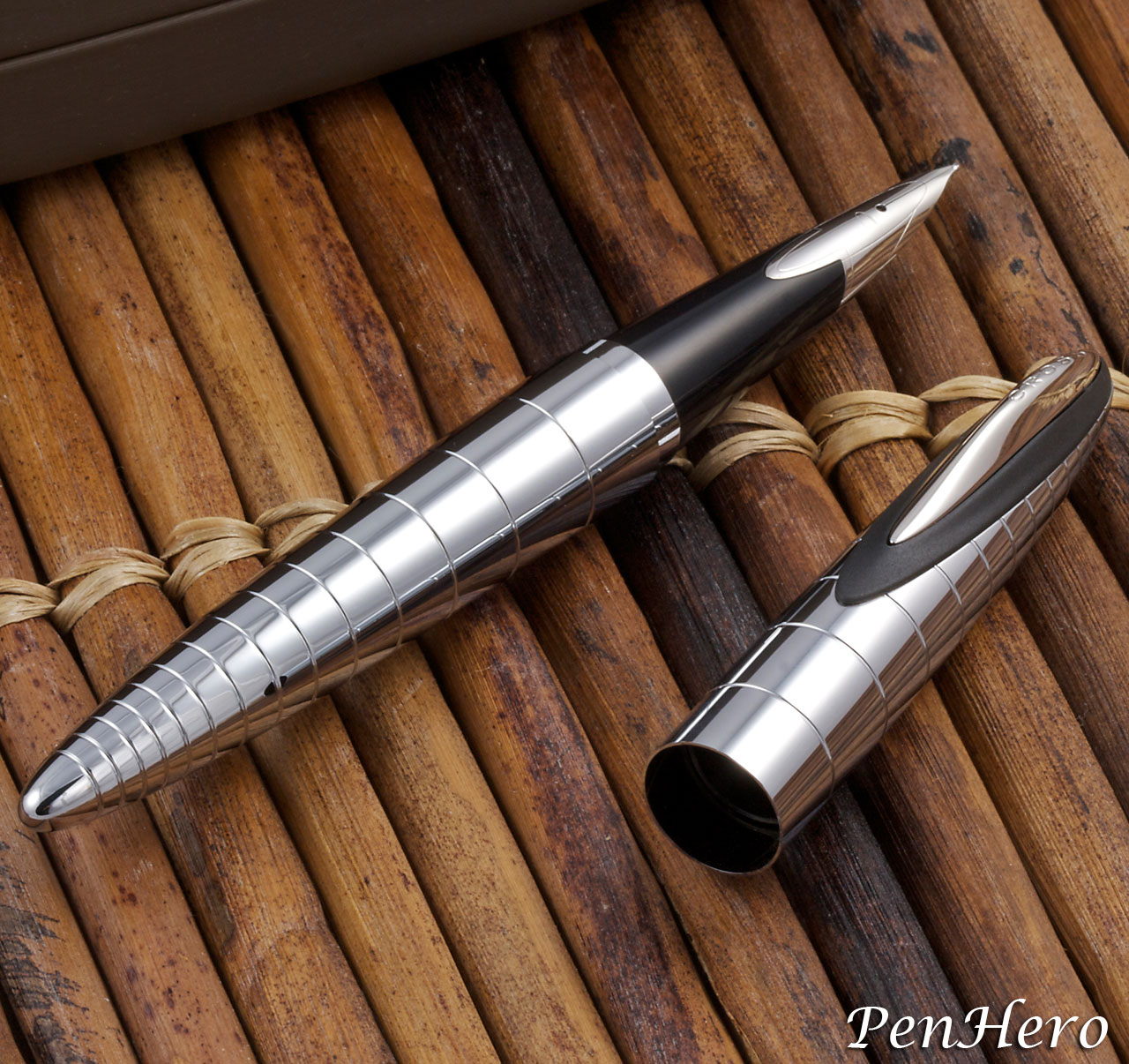 The design of this pen will either captivate you or leave you cold.  I don't think there is any in between.  This particular design earned the name "worm" from my wife.  
Verve nibs are excellent writers.  Cross called it the 360 degree wrapped inlaid nib.  They were sourced in Japan.  I've heard Pilot made them, but not confirmed.  The negatives of the pen included some weakness in the plastic clip holder and the inner cap liner.  When they show up new, Verves sell generally higher than their original retail prices.
Thanks!