Hello,
The pen below is a slender type, bears the 875 price code, but doesn't seem to fall into either Short or Standard length category.
It measures:
12,9 cm capped
11,7 cm uncapped
5,85 cm - cap length
38mm - clip length
It actually looks like the cap and the barrel are not really the original set. Was there any irregular length 73 Lifetime pen or it's just a mixture of two different models? Or maybe the expression "the right size for the Milady's handbag" didn't mean the same all the time?
And would a First Lady/Lady Sheaffer cap on a Sovereign barrel be enough to justify the size of the capped pen or it should be, say, First Lady cap on the later Vigilant barrel?
Is the end of the barrel - as per the 1941 Repairmen manual - the New Style Tapered end?
What do you think? Maybe someone can actually check which swap among Slender pens could give a 12,9 cm specimen?
Thanks in advance for any answers, hints or ideas,
Regards,
Maciek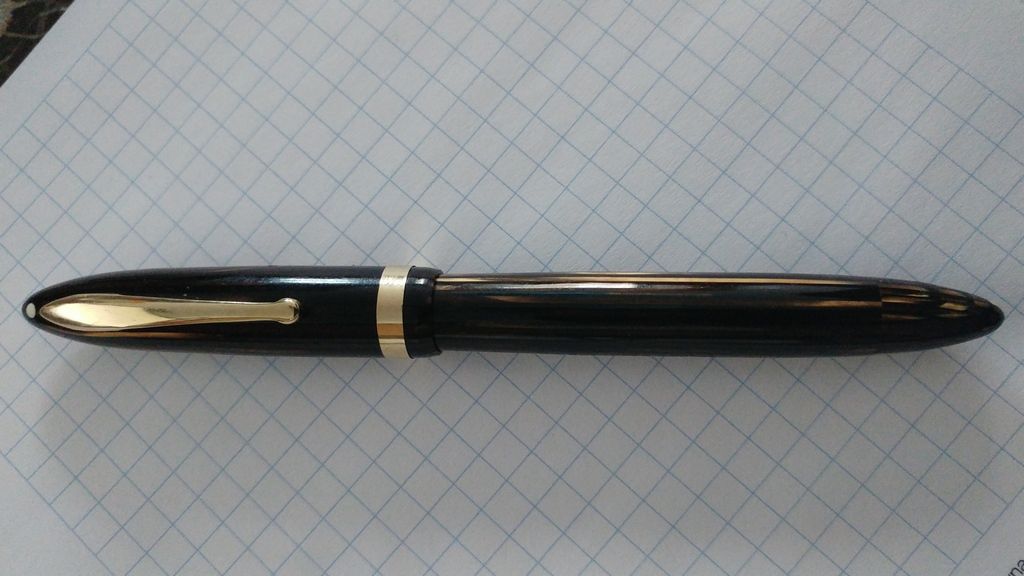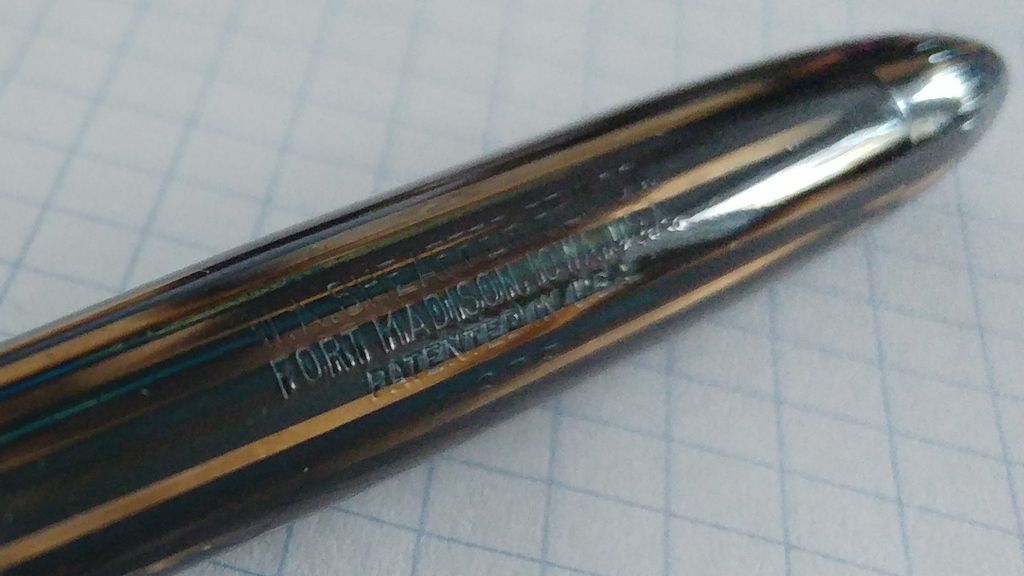 Edited by mac.kozinsky, 16 February 2017 - 13:20.