Hi, Folks,
This is one of my Grail pens because of the color, though it's not a great example.  This is a Mabie Todd Swan Visofil 'V' Series V112 / 49 Ladies pen in Imitation Mother-O'-Pearl - Mabie Todd color code 49.  This example is very discolored and I've only seen one in the correct color, owned by Laurence Oldfield in the UK.  The correct color is more cream colored as you would expect by the name.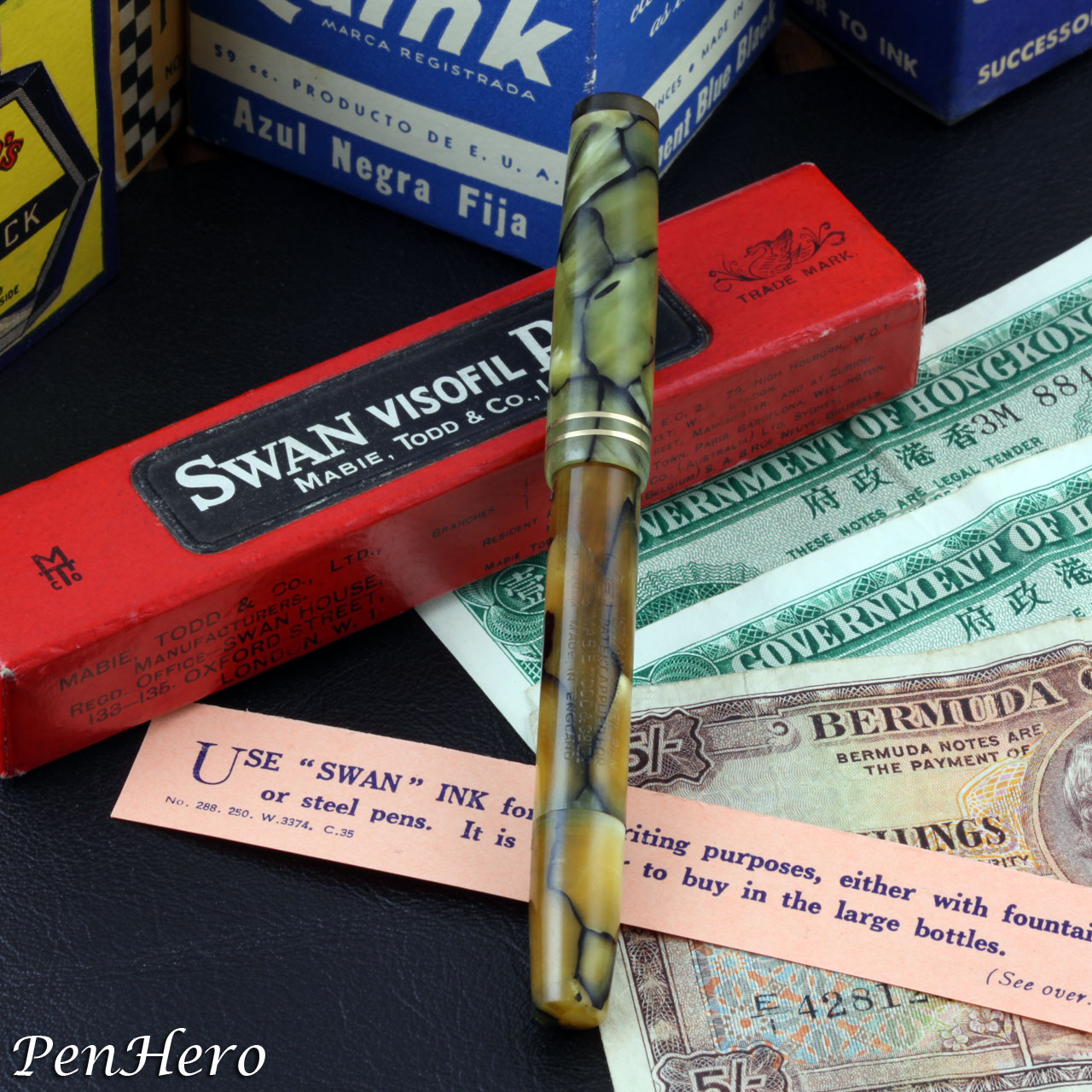 Mabie Todd introduced the Visofil pen in 1935 to compete in the "ink visible" trend going on at the time.  The Visofil V Series is a uniquely designed ink sac pen with a clear plunger providing a view to the ink level.  The sac actually is cut at both ends, with one attaching to the section and the other attaching to the spring loaded plunger.  Repeatedly pressing the plunger draws ink into the sac and eventually the ink level can be seen through the clear plunger.
This example is the larger size among three clipless versions of the Visofl V series pens.  I left the pen closed in the shot so the discoloration effect can be seen.  The imprint is also shown.  A note on imprints - white filled imprints is an aftermarket thing done by many collectors and restorers.  Mint pens don't usually have any fill.  I like this done and many of my Visofils have filled out imprints.
You can read more about these very unusual pens here:
Thanks!