Hi, folks!
Thought I would post a new pic of a pen I wanted for a long time:  ​Mabie Todd Swan Visofil V211 52 Blue, c1936, a very rare color.
I don't like using the term rare, but 52 Blue and 49 Imitation Mother-O'-Pearl are very difficult colors.  Rare fits.  I have a Mother-O'-Pearl that is quite discolored and have only seen one non-discolored example. 
Came with the box, instructions and a repair letter from Mabie Todd. 
I'm going to be updating my article on the Visofil V Series c1935-1936 next weekend with some new photos.  These are very interesting and unusual pens.
http://www.penhero.c...oddVisofilV.htm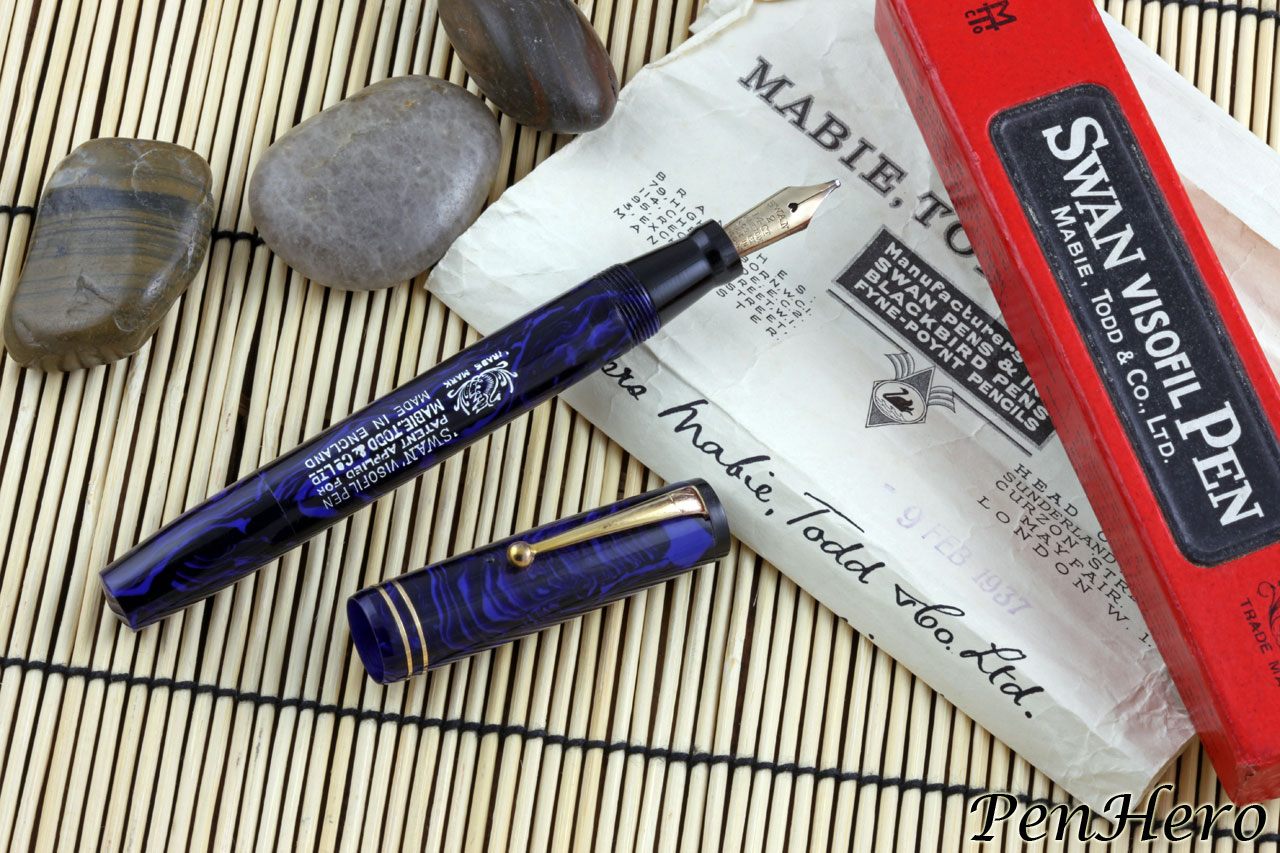 Thanks!