First Impressions
"What the ding-dong is that?" The cap sits funny, the point has this odd load of plastic above and below. The first one I saw on eBay I squinted at, then said, "Frankenpen!" and dismissed it. This one I bid on because the vendor's pictures were grainy enough that I thought I was contesting an Imperial VI with a metal cap. By the time it arrived, I had done enough further reading to actually be sort of pleased with my mistake.
Appearance
Happily, this pen has gotten through the years with little obvious wear-- some of the shine is off the plastic, but the phrase "looks good as new" is still available. I am not a huge fan of the all-metal cap, but the high-gloss finish on this on is pleasing. The burgundy colour sort of swallows the the break of the blind cap and the little touchdown vent just fore of it. With the lid off, the fake nature of the "inlay" is not at all obvious. For what was at the time the bottom rung of its particular ladder (there being an 800 and a 1000 to aspire to), the attention to the finish is gratifying.
Design
"What the ding-dong is that?" This pen CAN be attractive, but only if you're careful about which angle you look at. With the cap on, it's a fairly nice pen, but the cap is proud of the barrel (moreso than on a Parker '21' I've got for comparison)-- it gives the impression of being borrowed from a different pen altogether. When the cap comes off and is set off to one side, this is a beautiful pen... when seen from above. Actually, within about 30 degrees of vertical, this is a very stylish pen. Once the "forehead" starts to become noticeable, things start to come unstuck. This anterior bulge is less of an issue than the big prow-like fairing which encloses the feed, even with the cool gun-port appearance of the breather/feeder hole in the underside.
Nib
Well, it's... silvery. No telling what it's made of, as there's not a mark on it. It writes with a fine, smooth but slightly dry line, and it's stiff as can be. It works, but you'll never design a wedding invitation with it. It's a little toothier than I might like, but well clear of scratchy.
Filling System
This is the fourth touchdown/snorkel filler I've gotten. I'm still awaiting repair parts for the other three, but the sac is nice and floppy in this one, so I finally got to try on out. I've tried all the other styles of filler except eye-dropper and vacuum-plunger, and I'm pretty sure this is about as good as it's going to get. I'm tempted to pull a half-point for lack of any ink-window, but I expect I'd get squirted in the side of the head if I did.
Cost and Value
This pen cost $5.95 when it was born (the $5.00 version was a cartridge filler). Converted to modern money, that's about $40 (according to
these guys
). While this is less over-the-top in its design than the recently discontinued Waterman Phileas, it's every bit a nice to write with and costs about the same. I'm happy with my Phileas, so I'd be a big hypocrite to say this is any less cost-effective. I don't know the market well enough to know what the going rate for these as a vintage pen is, but I paid... a very reasonable amount for it (rather less than for a Phileas), so the contentment continues.
Conclusion
I wouldn't say you should push down your grandmother to get at one of these, and if you can't get past the looks you should avoid it (because it's not getting any prettier), but I do recommend it if you find it at a reasonable price.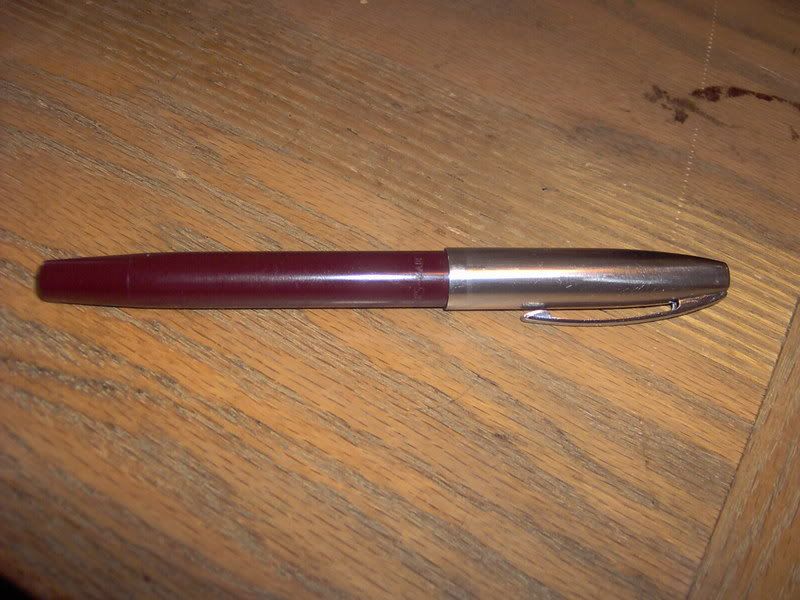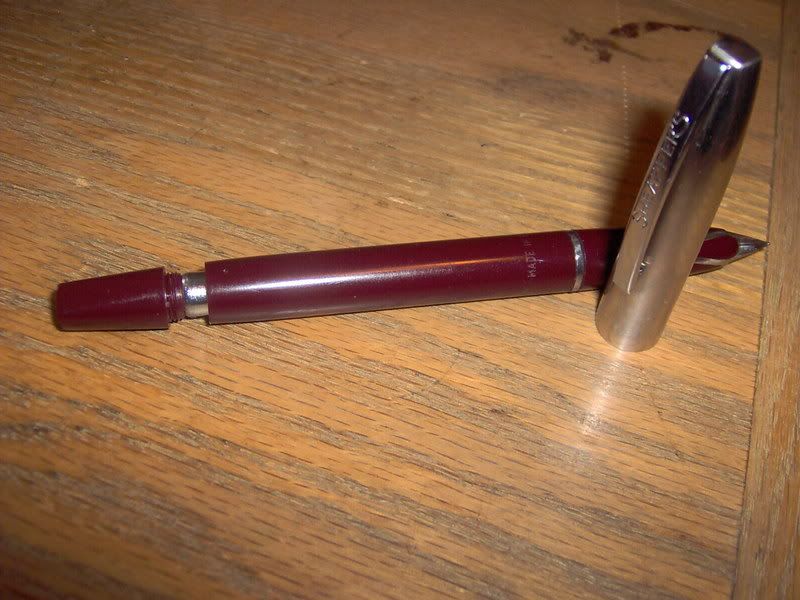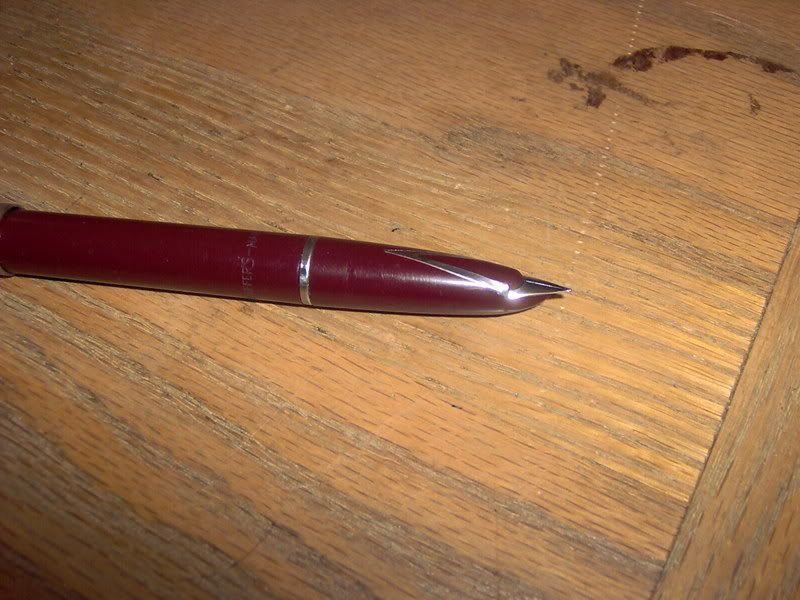 This review brought to you by the Amazing Fountain Pen Inventory Program. It's cool, it's free and in this thread. Give it a try!