Dear FPN'ers,
We are introducing our  RANGA Acrylic Model 4CS Pens with German Schmidt Screw in nibs and Converters. in 20 Beautiful colours.
These are Eyedropper Pens.
These pens are completely handmade and Visual mesmerizers.
Please see our handmade Pen making Video Which is very unique in the world and needs Extensive skills
The length of the capped pen is 5.75 inches. The thickness is 13.5mm Dia app.
Flat shape (Both ends), Rounded shapes(Both ends) are available.
Nib:  The Pen uses German White Schmidt Screw in (FH341) nib . It is available in Fine / Medium/ Broad  points.  It comes with German Schmidt K5 Converter. The pen is 3 in 1  Filling Mechanism.
Clip: Both Thin clip  and Broad clips are available in Gold colour and White colour. Clipless Option is also available.
The colours are
1. Grey/ White 2. Purple/Pink/Dark blue 3. Yellow/ Orange /Dark Green 4. Purple with Black 5. Bright Green With Thin Green Swirl 
6. Orange With Black Swirl 7. White with Black 8. Pink With Black Swirl 9. Sea Blue With Red 10. Red with Black Swirl
11. Orange With Dark Blue 12. Blue with Black Swirl 13. Yellow with Dark Green/Red/Black 14. Pink With Dark Blue 15. Yellow with Dark Green 
16. Purple with Dark Blue 17. Light Green with Blue Swirl 18. Orange With Blackish Green 19. Bright Green with Green Swirl 20. Pink/Green/Black
Price: 50$ 
Shipping: Free worldwide Registered Post shipping 
Payment can be done to my paypal id mpkandan@gmail.com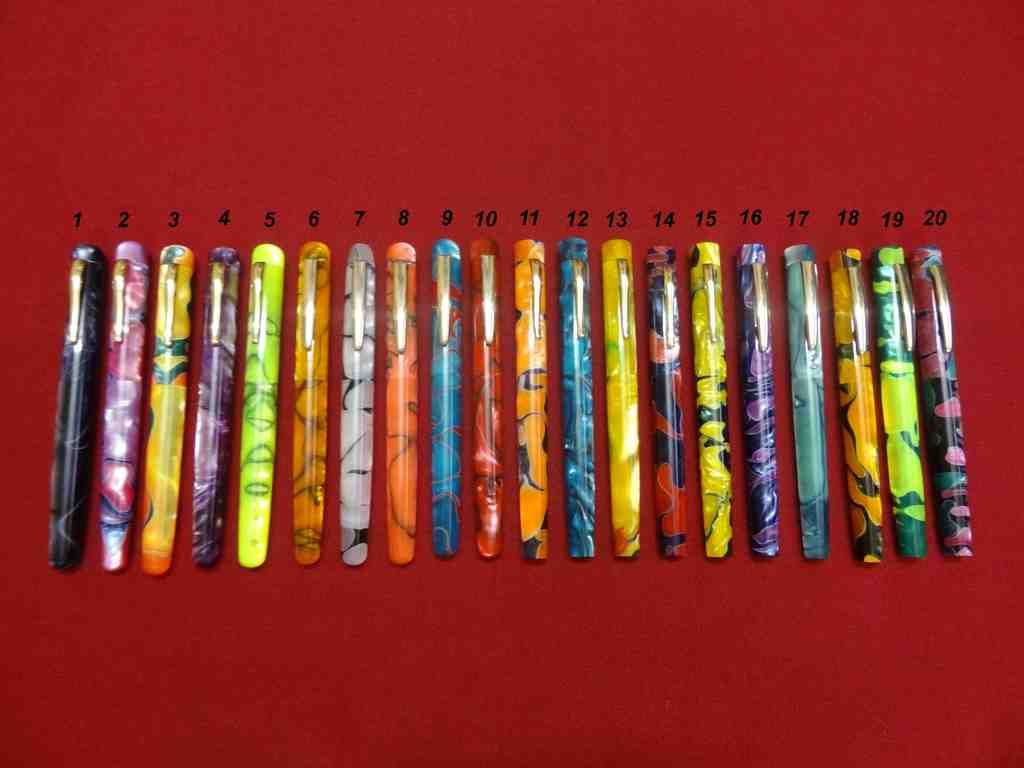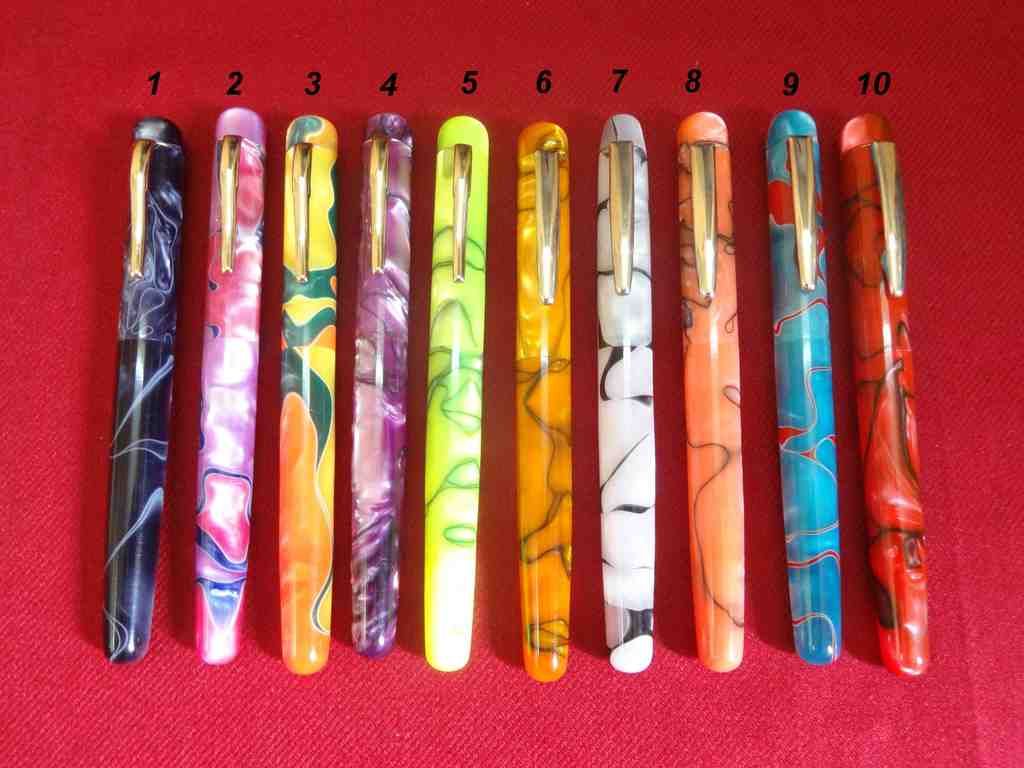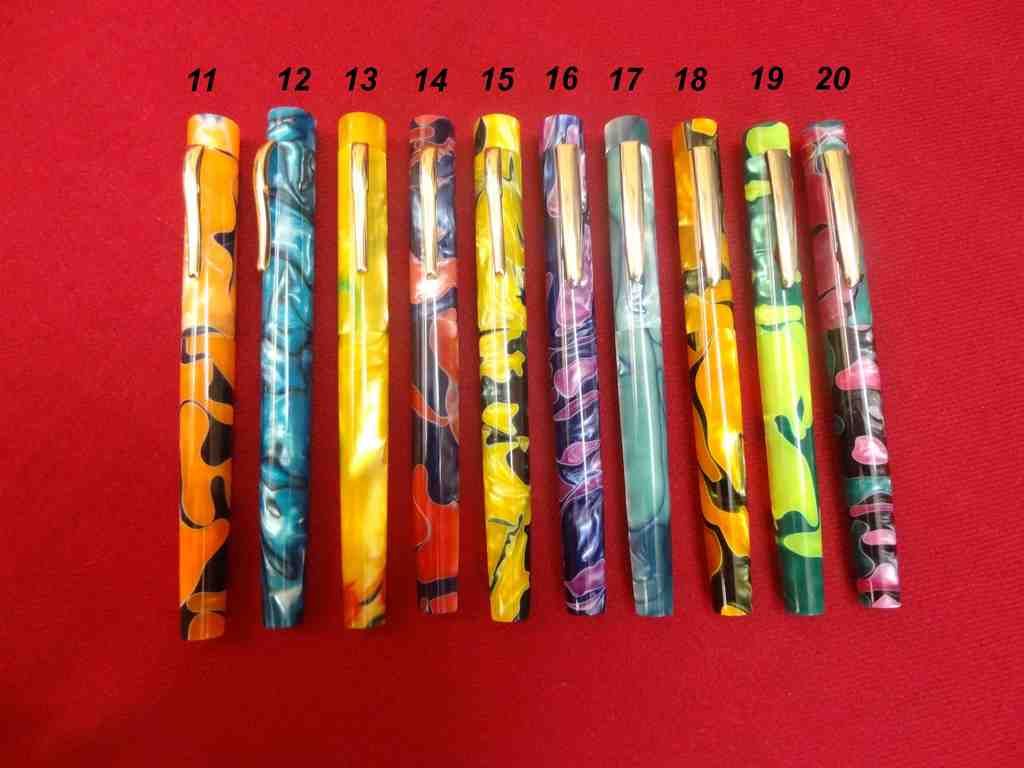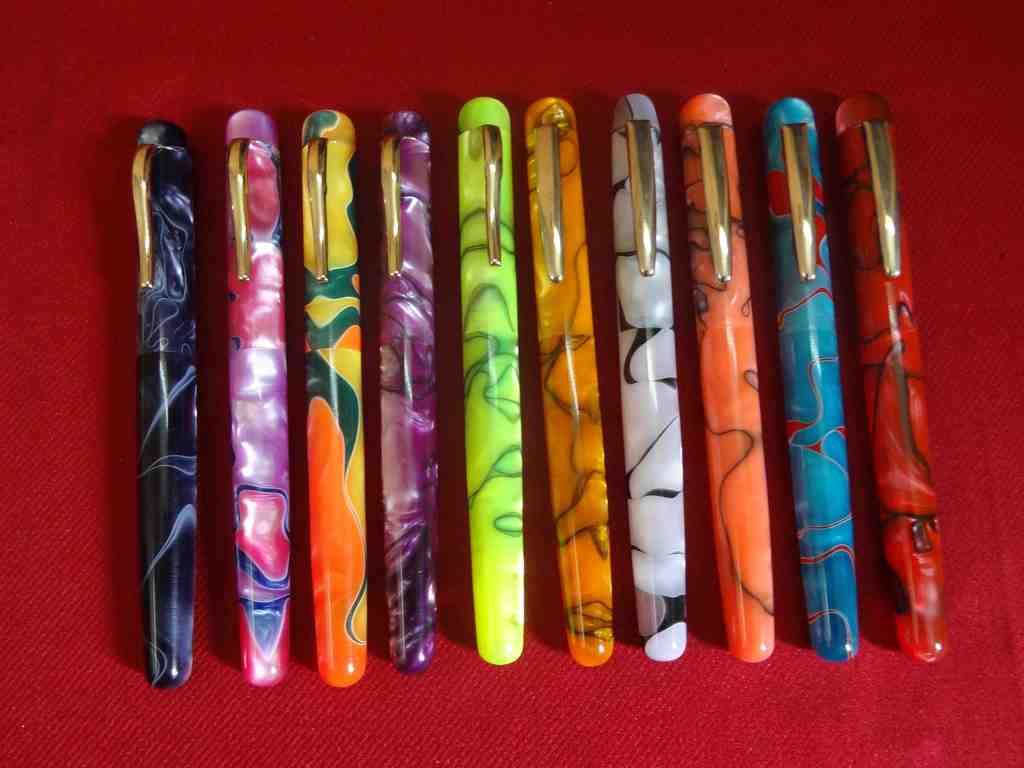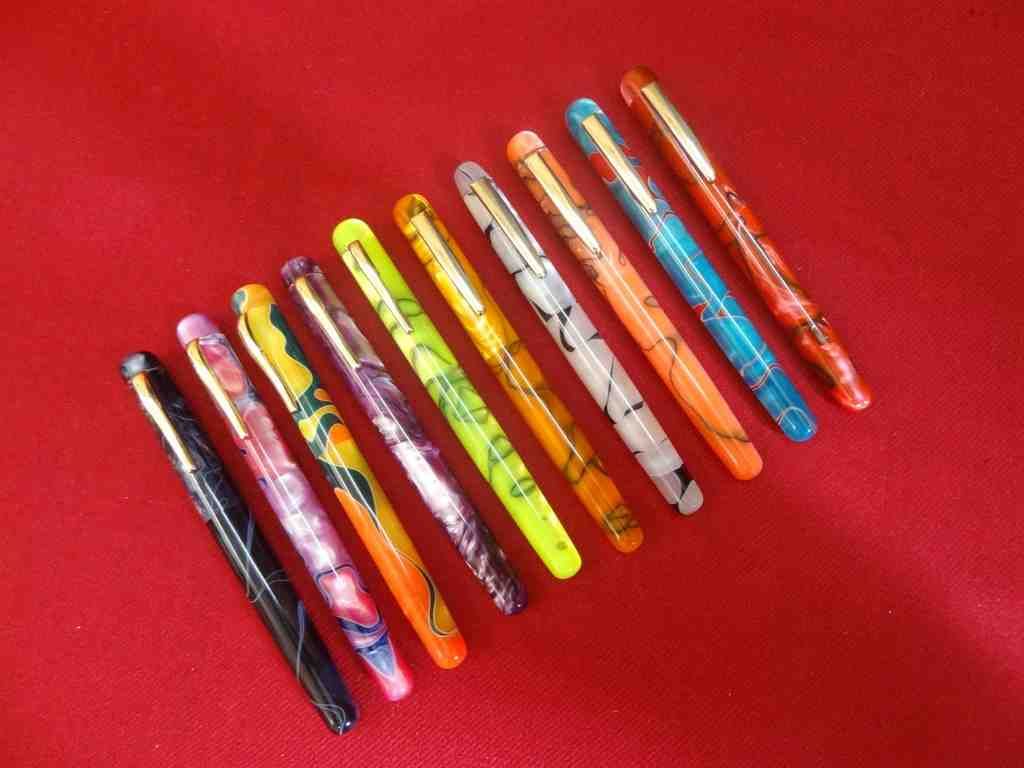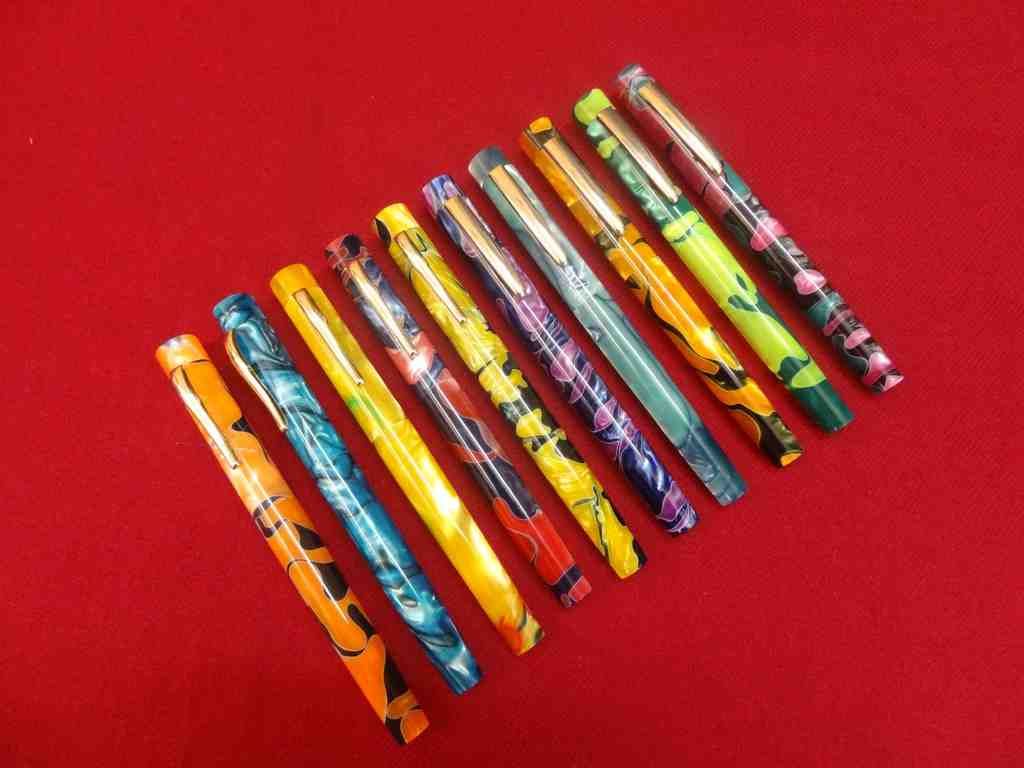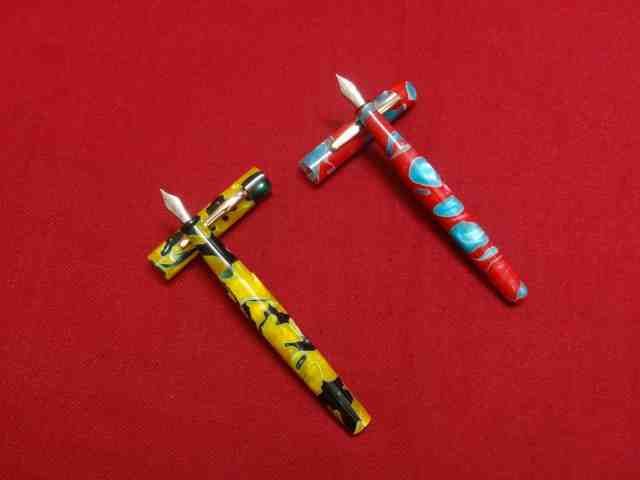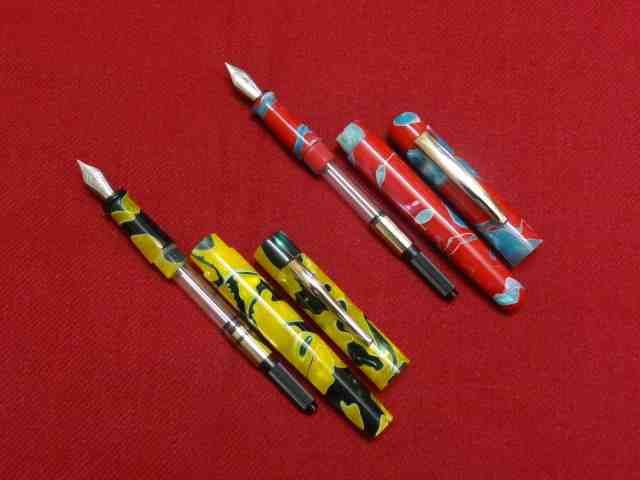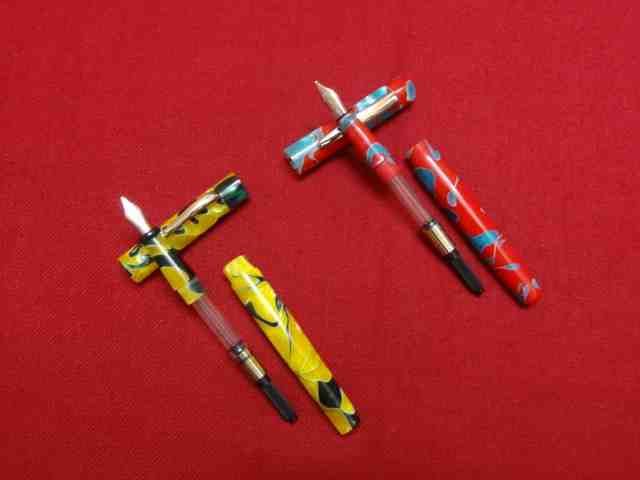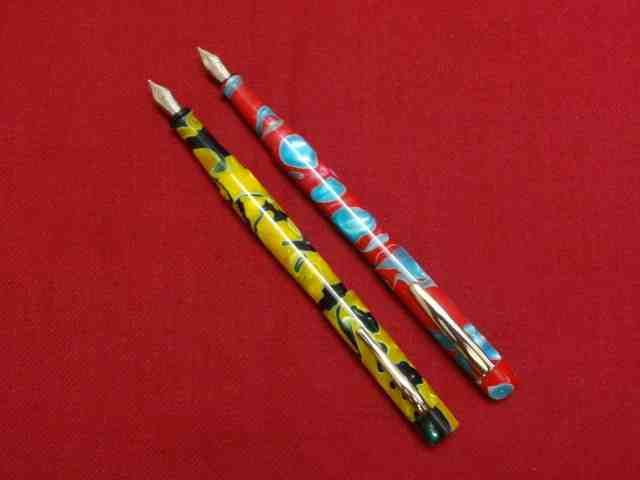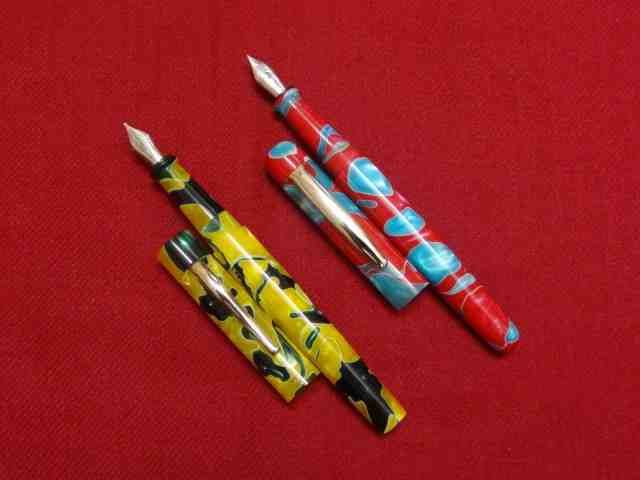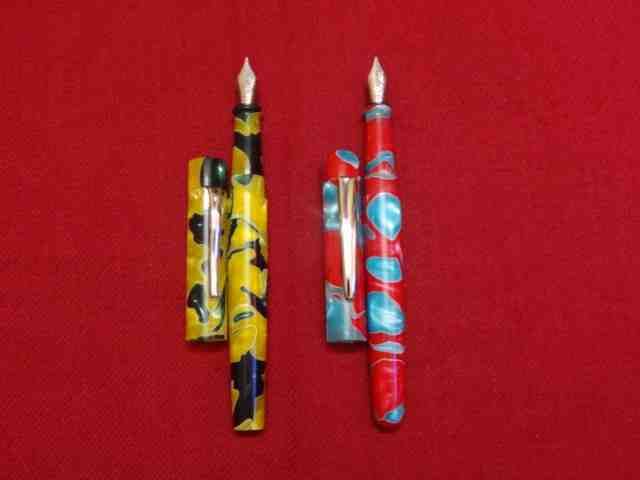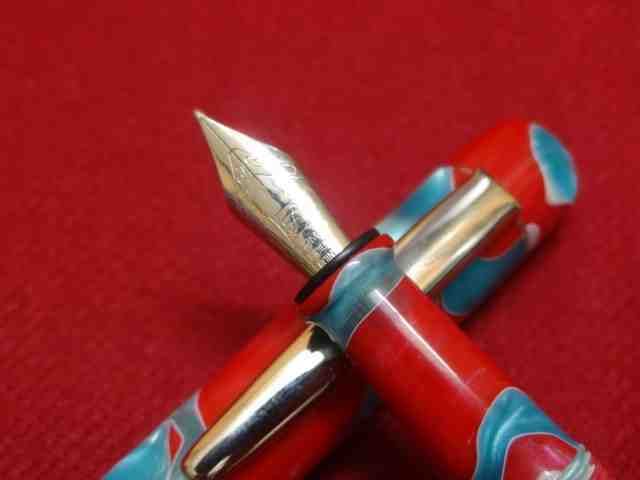 Thanks for viewing and support
Regards,
Kandan.M.P
Ranga Pen Company
Edited by mpkandan, 29 November 2015 - 13:42.