A Skunk with lipstick

The guy who used this took a moment to add the NY Tel sticker, maybe to help ID his pen from all the others;
maybe some pride in the Company; probably both.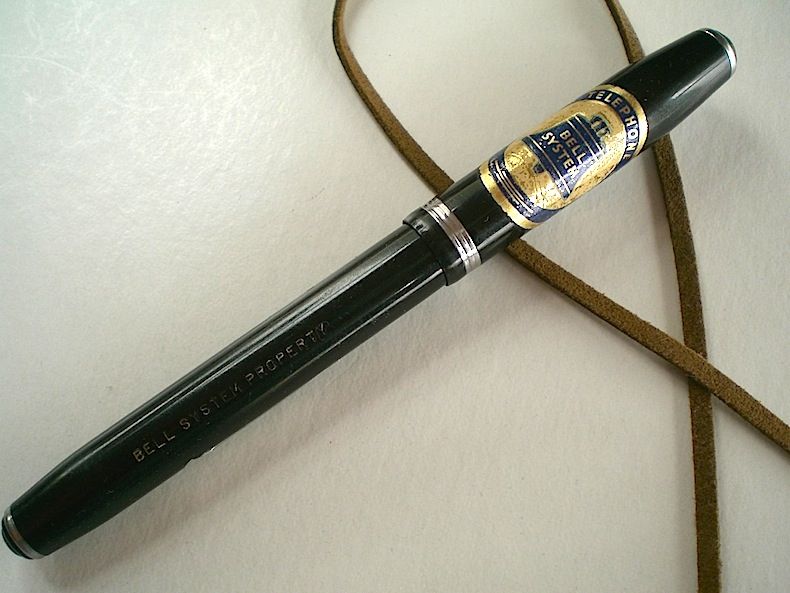 In any case, he has my respect.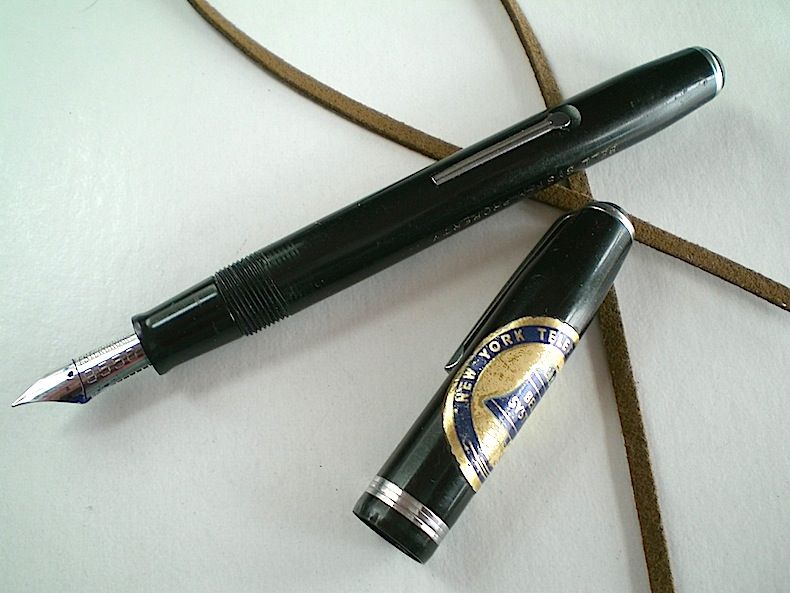 When I got the pen the lever felt wrong. Pulled the section, the sac was fine. Gave it some talc and picked up the barrel.
This fell out...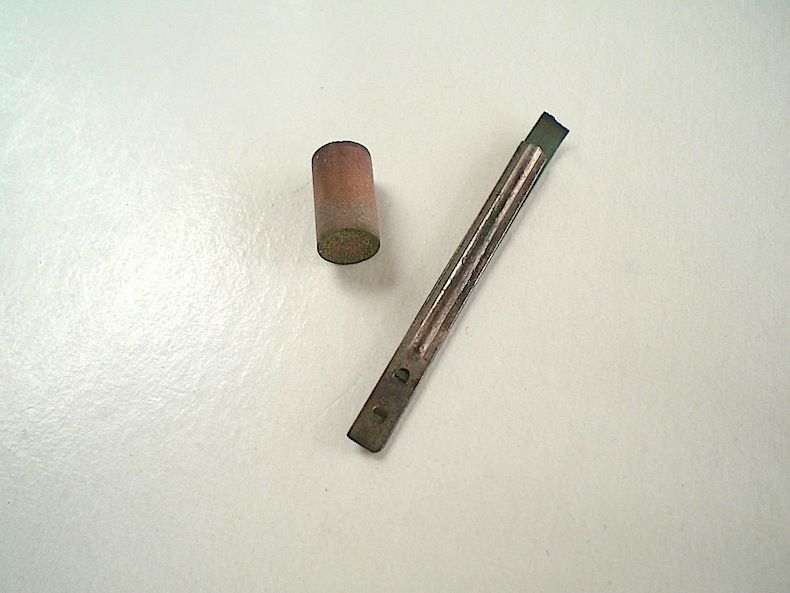 An eraser and a broken JBar. The bar was wedged under the lever by the eraser jammed into the bottom of
the barrel. That's the kind of guy I want to have fixing my phone. Hell, he can fix my toaster, if he wants to.
Not a desk jockey, a real problem solver.
Edited by DanDeM, 24 November 2015 - 23:12.