I got this Targa (not even sure of the model, but it takes the standard Sheaffer cart/con, not slim) off fleabay for what I think's a good price. The seller really knew nothing about fountain pens and listed it as a M nib. That's okay, I just wanted a Targa.
But...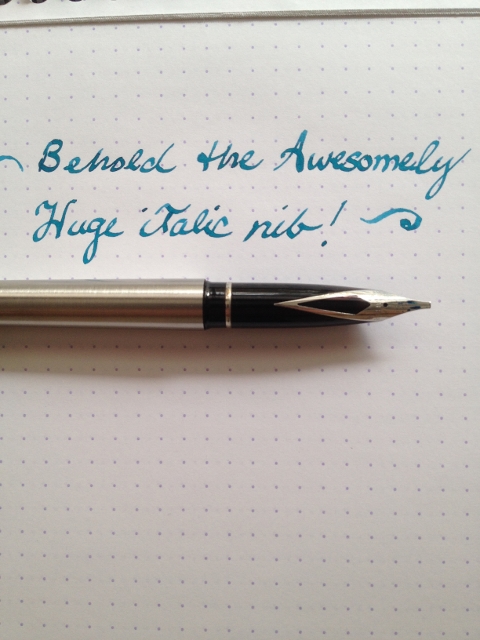 Biiig huge italic nib. Odd thing is, on the section's underside, you can see the letter M.
I soaked it, cleaned it, filled it with Iroshizuku Ku-Jaku, and it writes like a charm. Can anyone tell me what I've got?