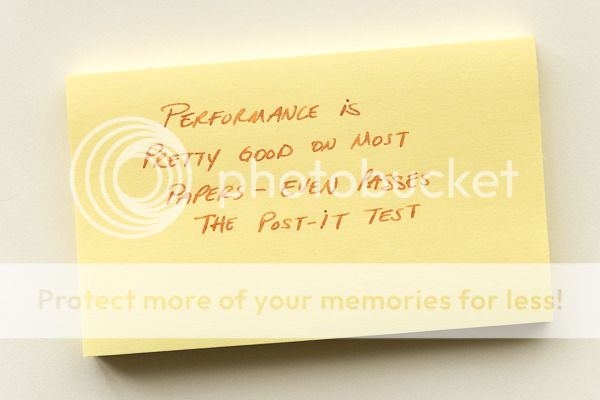 Zebra G nib on Original Crown Mill Pure Cotton paper
Chromatography for Rouille d'Ancre (top) and J. Herbin Terre de Feu (bottom)
This is a strange ink that few people will find use for. I bought a bottle, then discovered how very close in hue to Terre de Feu it really is. In fact, when washed with water they are exactly the same shade, though Terre de Feu is more saturated. I will probably just use this for calligraphy on the rare occasion I need a dusty pink. Or maybe it will be good for painting washes at full strength. 
Please ignore the first sentence of paragraph 3. I am finding it almost impossible to clean the last of the dark brown ink I last had in my Conklin.
Care was taken to ensure color accuracy.