Dear FPN Members,
I want to share a piece of urushi laquered ebonite with you:
The basis is an indian made ebonite blowfiller,
with a very nice vintage flexible Wahl Eversharp Skyline NIb.
I painted the pen in the style of the tsugaru nuri technique, with high quality natural japanese urushi laquers. The laquer has been cured in a controlled envirorment, with about 79% humidity.
It took about a 2 months to do the pen,
The following steps where done:
1.) three base layers of black urushi (cured for 48hrs each), fine sanding in between each layer
2.) adding the splotches with a painting knive
3.) a layer of clear urushi, with 23 karat gold powder sprinkled on the sticky laquer (cured for 48 hrs)
4.) 4 layers of clear urushi (cured for 48hrs each, followed by 14 days of additional curing)
5.) sanding of the clear layers, curing
6.) application of very high refined clear natural urushi with filter paper and wiping
7.) curing, micromeshing, polishing
8.) repeating steps 6&7
9.) polishing by hand
10.) fine polishing by hand
The result is a very glossy pen, that writes fantastic with a very flexible nib, superb for drawing as well. Working with urushi is difficult, layers have to be very thin and precautions have to be followed due to the urushiol content of natural urushi.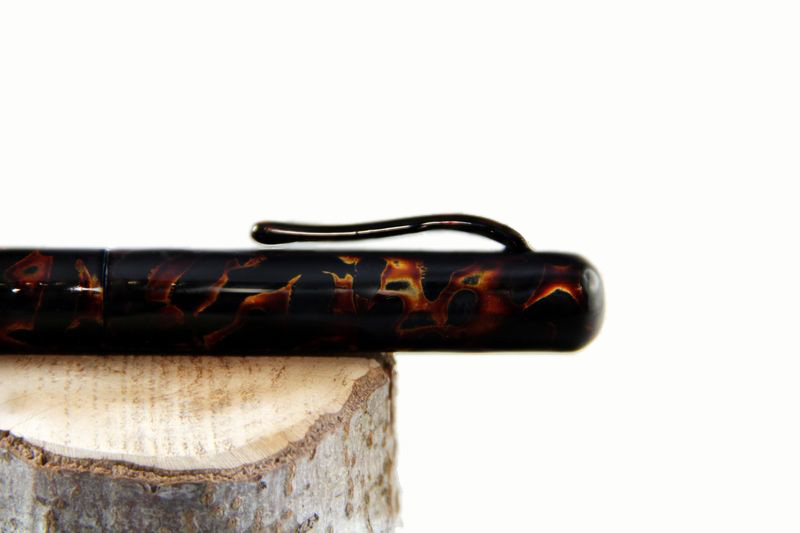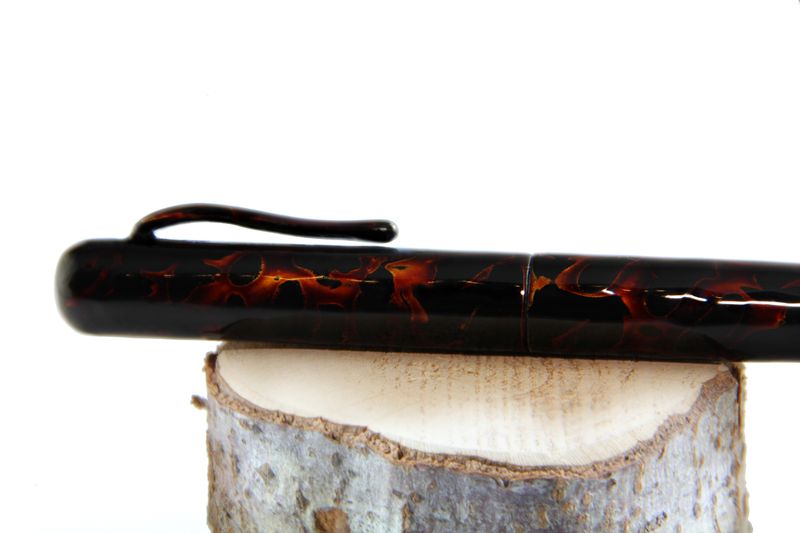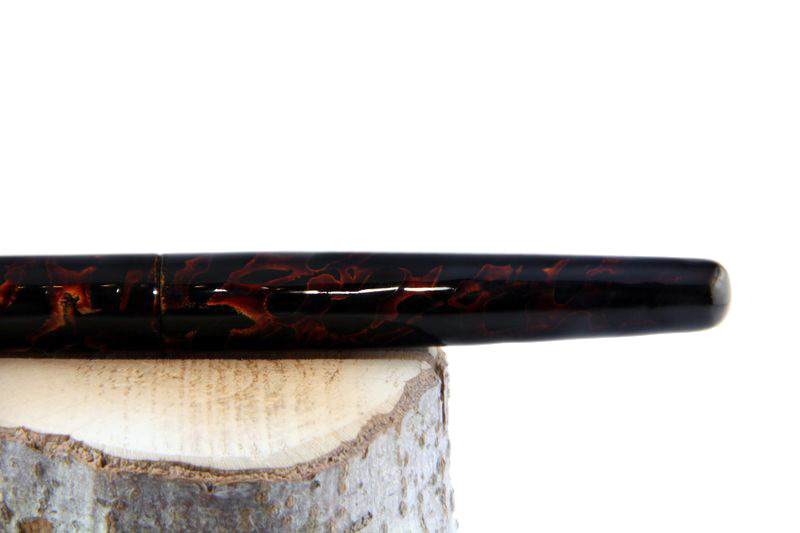 Edited by Sharksteve, 14 October 2015 - 00:21.