My Nakaya Portable Writer "Bamboo Woods" from Nibs.com finally arrived today, after a delay at customs. There's not a lot of photos of this finish online, so I thought that I would share. 
First two photos were taken with Leica X2, the rest with iPhone 5s.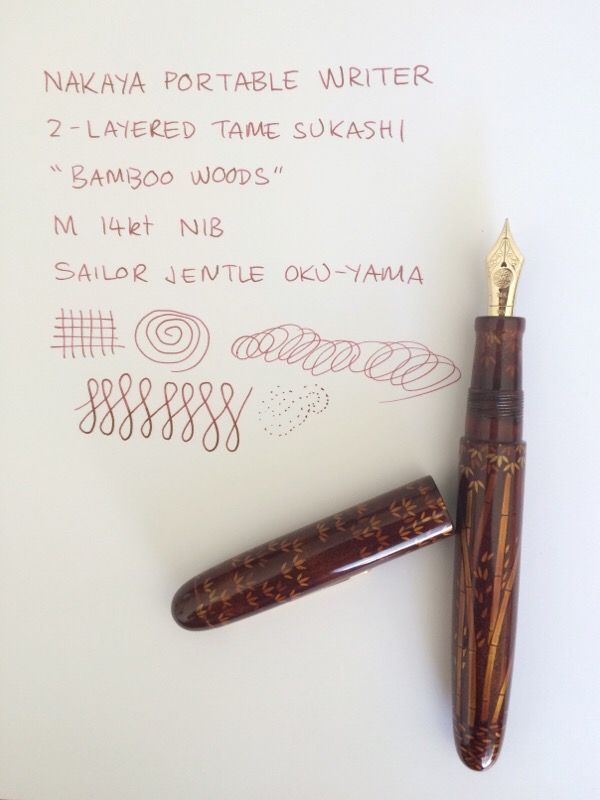 For size comparison, here it is besides the Sailor Profit 1911 Standard, the Pilot CH 74, and the Lamy Safari.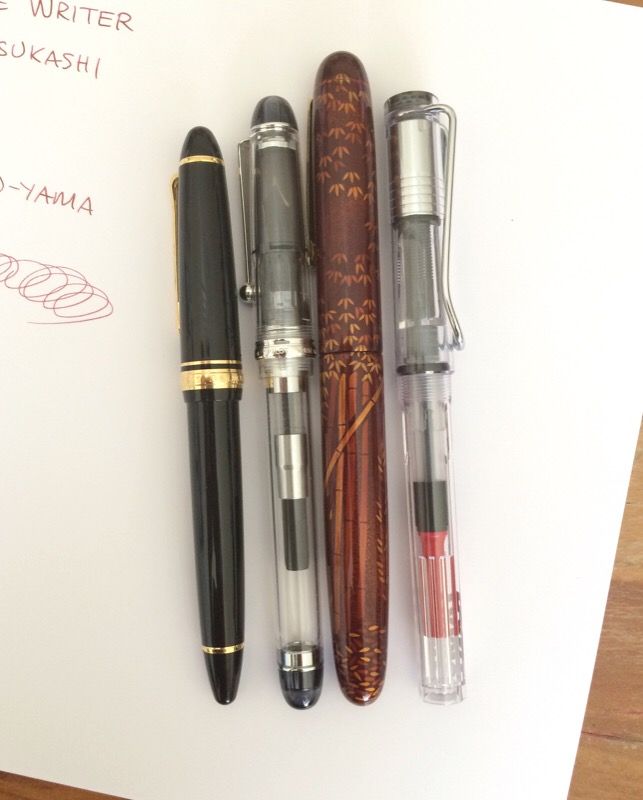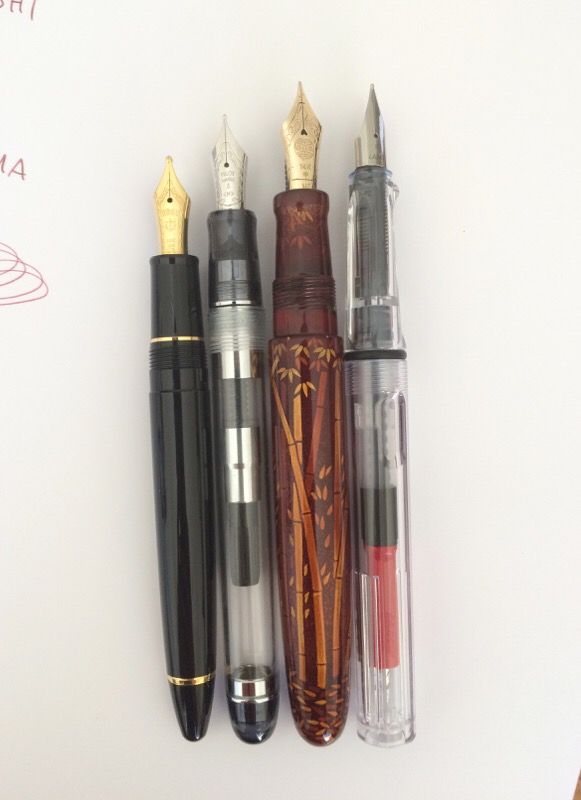 Edited by fireofspring, 14 September 2015 - 07:06.