Now based in Liverpool, the history of Diamine dates back to 1864 when the company was founded by T Webster and Co. in London. The business moved to Liverpool in 1925 and T Webster and Co. changed its name to Diamine in 1964.
Diamine now produces one of the largest ranges of fountain pen ink and fountain pen cartridges as well as the famous Registrar's Ink for permanent records.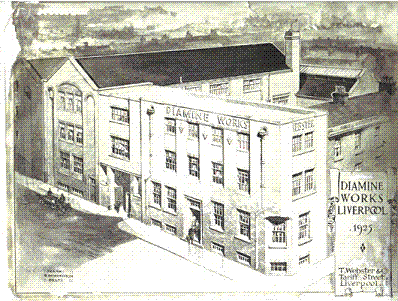 Diamine offers amazing variety of colors.
Damson is an interesting ink that behaves well on a variety of paper - something I tend to appreciate in inks. It's kind of dusty matte purple, there's not a ton of shading and there isn't any sheen I could discern.  The ink dries quickly and it's not water resistant. I quite enjoy it.
Ink splash
Drops of ink on kitchen towel
Software ID
CIAK, Kaweco Sport Classic, B
Oxford, Kaweco Sport Classic, B
Copy paper