Hi, folks!  When I am not playing with Sheaffer or Swan Visofil pens, I have a secret interest in Wearevers.  I guess it's because when you go pen hunting there are just so darn many of them in antique shops and I can't just pass over them.  Wearevers are kind of like filler in between nicer pens, but I tend to pick them up anyway and have accumulated a lot of them.  Some Wearever pens are surprisingly decent pens and many are just plain junkers - something to learn how to do sac replacements.
One particular Wearever pen I will always grab, if cheap and in good condition, is the 1950s Wearever Pennant.  To me, a minty Pennant in Aqua - Wearever's light blue - is the quintessential cheap fifties pen.
I spent a lot of time researching an updating a very old article on PenHero.com on the Wearever Pennant that I hope is fun for those who like these pens.  If you can add or help correct anything in the article, especially with regard to any Pennant colors I may have missed, please let me know.  You can read it here:
Wearever Pennant c1950-1960
http://www.penhero.c...everPennant.htm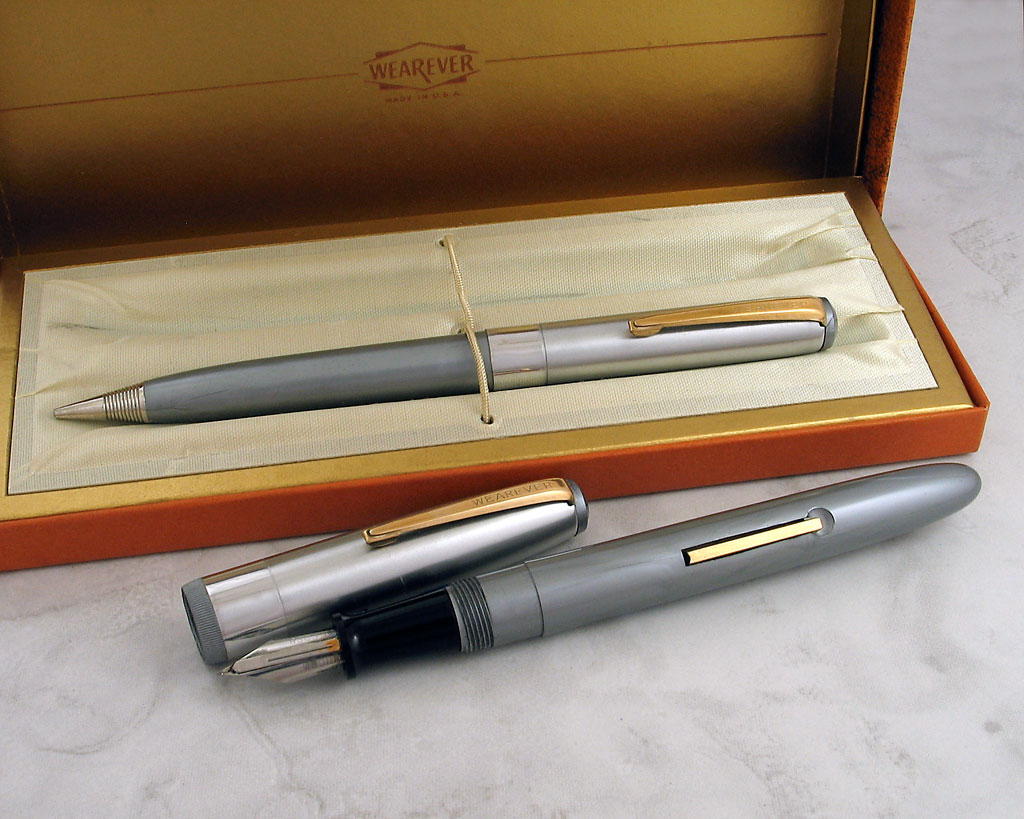 In researching the article, I looked at a LOT of Wearever ads and noticed that David Kahn ran a full page ad campaign in 1950 through 1951 that used some very amusing cartoons as part of the pitch.  You can read it here:
Wearever Pennant: The Pen That Solves All of Life's Problems!
http://www.penhero.c...areverToons.htm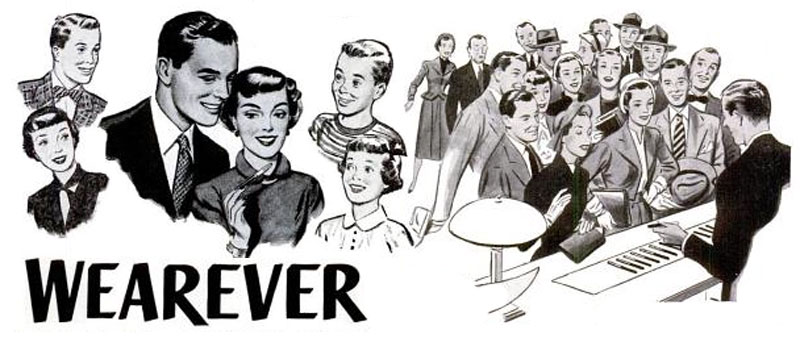 Hope you have a lot of fun with these!
Thanks!