Pilot Prera, Medium Nib
While I was considering whether I should purchase the Pilot Prera initially, I read a number of reviews and even stumbled upon one that said that it was "one of the best fountain pens ever made."
I had been eyeing this pen for some time but was always held back when I thought that I should spend $50 on something else that didn't have the same nib as a Metropolitan or 78G (both of which I have owned before and have thoroughly enjoyed). Then again, if you're like me, you probably find yourself often giving away your Metropolitans or 78Gs to friends who discover the fascinating, joyous, and dare I say expensive world of fountain pens. But I digress.
Last week, after completing my final research project for my capstone, I caved and rewarded myself with this Pilot Prera in slate gray (which was purchased on Amazon for $30). Two days later the package arrived and I was eager to finally get my hands on this pen.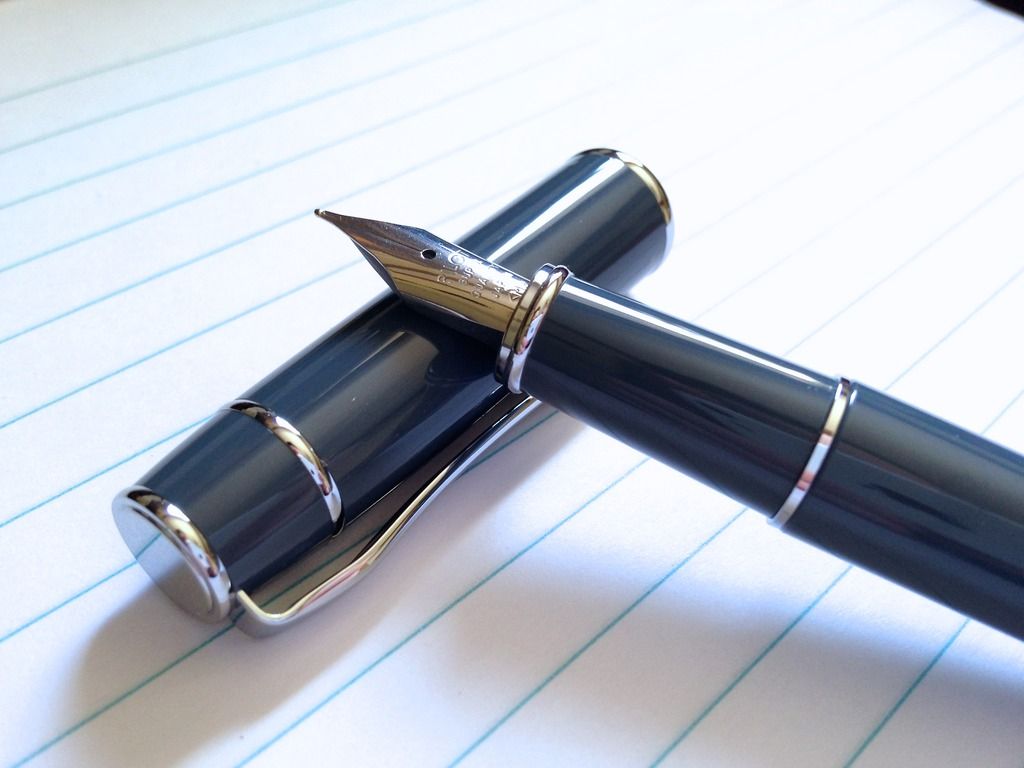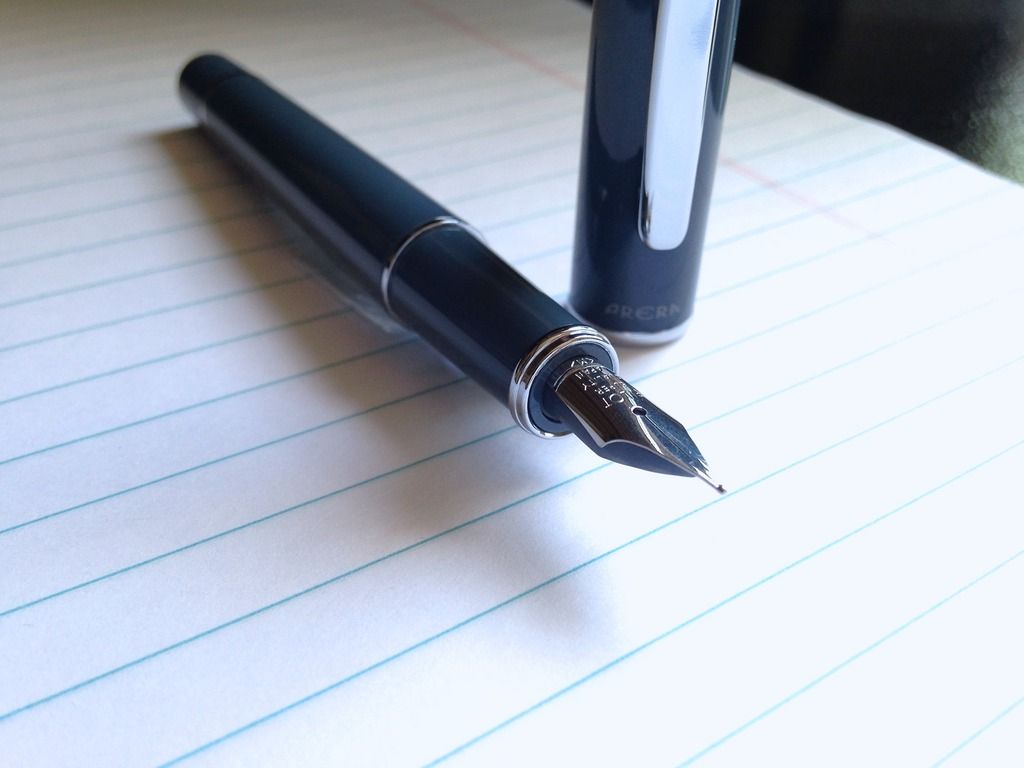 Appearance:
The color of the pen is slate gray; I find it has a pleasant appearance. I was expecting a darker color from the pictures online—it is not a very dark gray. It looks almost like it has a hint of blue to me, which I personally like a lot. The chrome accents along the body and cap make the pen look expensive but not flashy.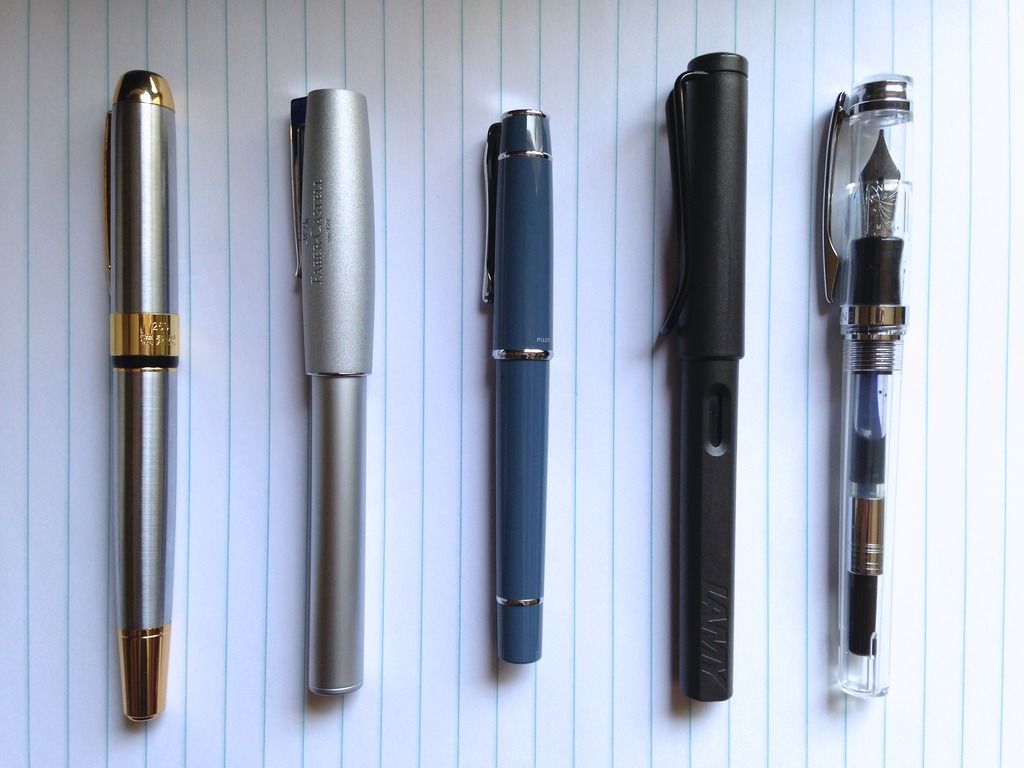 PENS IN ORDER (FROM LEFT TO RIGHT): Jinhao 250, Faber Castell Loom, Pilot Prera, Lamy Safari, Nemosine Singularity.
PENS IN ORDER (FROM LEFT TO RIGHT): Jinhao 250, Faber Castell Loom, Pilot Prera, Lamy Safari, Nemosine Singularity.
Build Quality:
This is definitely a smaller pen. I would consider it an EDC, but to be honest, with an MSRP of $58, I don't know how comfortable I would be taking it on the go. Don't get me wrong, this pen doesn't feel cheaply made, but it also doesn't feel very solid overall. I will say, however, that the cap and clip are both firm in place and don't wiggle around when I use the pen.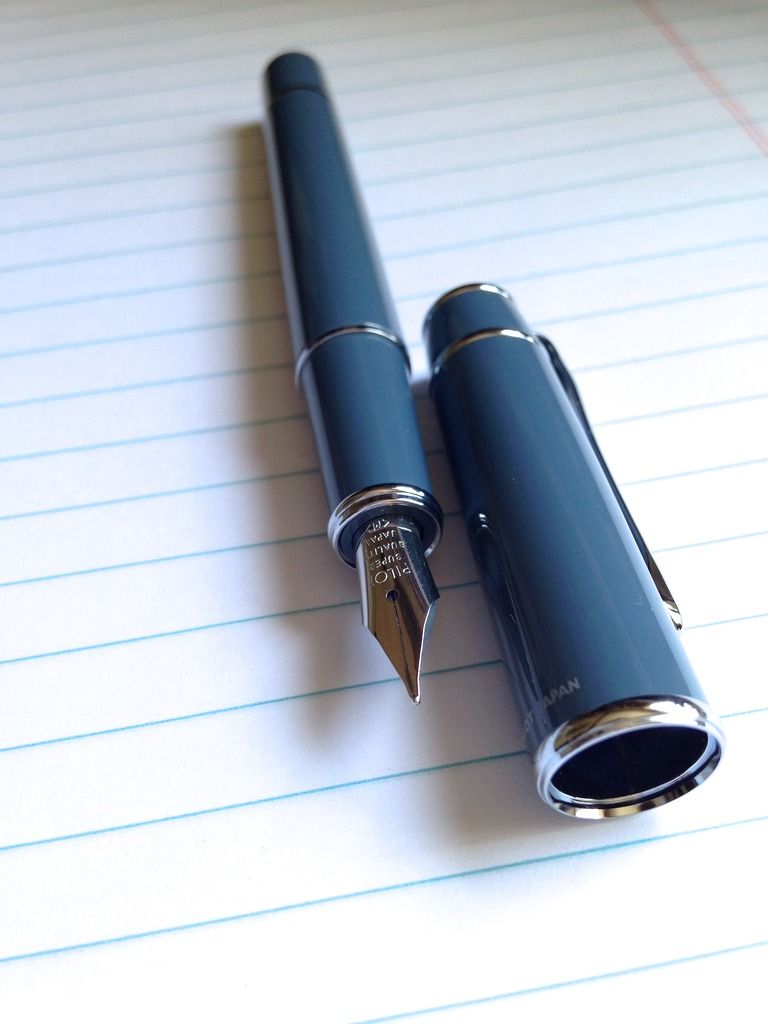 Balance:
I can write with it posted and it feels nicely balanced. Uncapped, it is just a little awkward for my larger hands.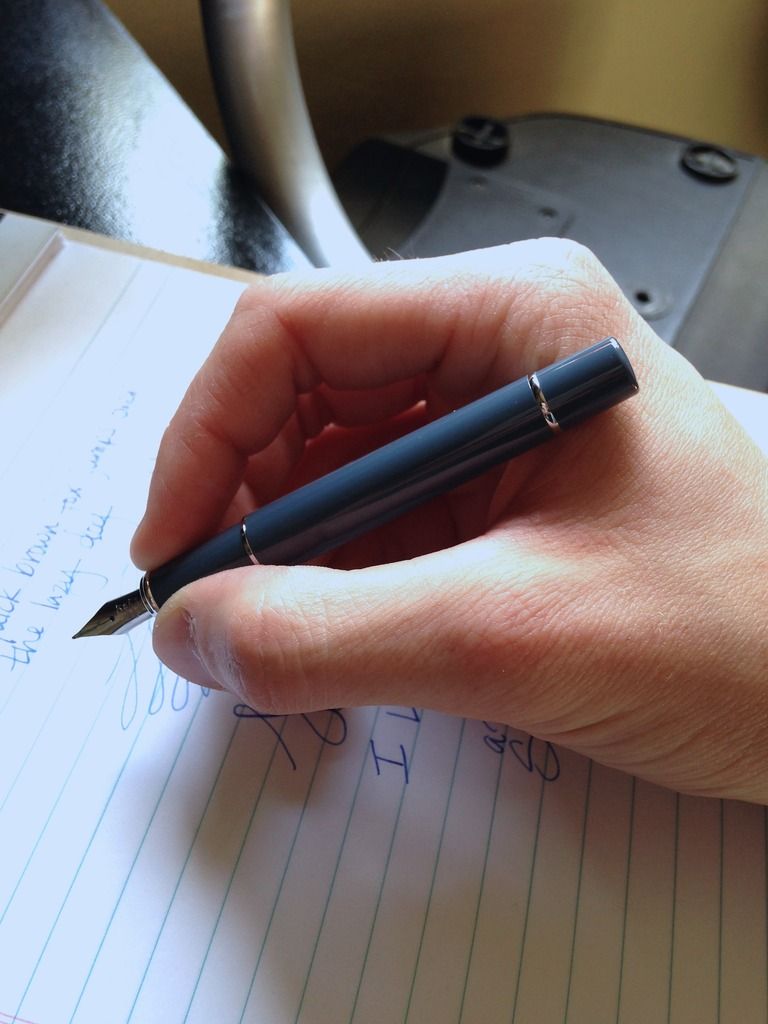 Filling System:
Unlike the Metropolitan and 78G, the Prera I purchased does not come with a converter. This could be because I got it for a cheaper price on Amazon. I noticed that they had the demonstrator Preras for sale also, which come with a converter (those are around $30 too).
Luckily, I had a spare CON-20 on hand and filled it up with Namiki Blue ink. One thing I noticed is that the pen is entirely plastic—I would imagine that you could get away with converting it to an eyedropper with some silicon grease. I'll have to try it sometime.
Nib Performance:
Okay, this is where the pen shines. The width is about 0.6-0.7mm, a medium. It writes VERY smooth. Seriously, I can't put it down... I just want to keep writing and writing. It does tend to run a little dry after about a half a page of writing, but that's not a huge deal to me. If it really becomes an issue in the future, I can always bust out a loupe and adjust the feed.
It is a nail. Smooth, yes... but it doesn't give much flex at all, which is expected from a stainless steal nib.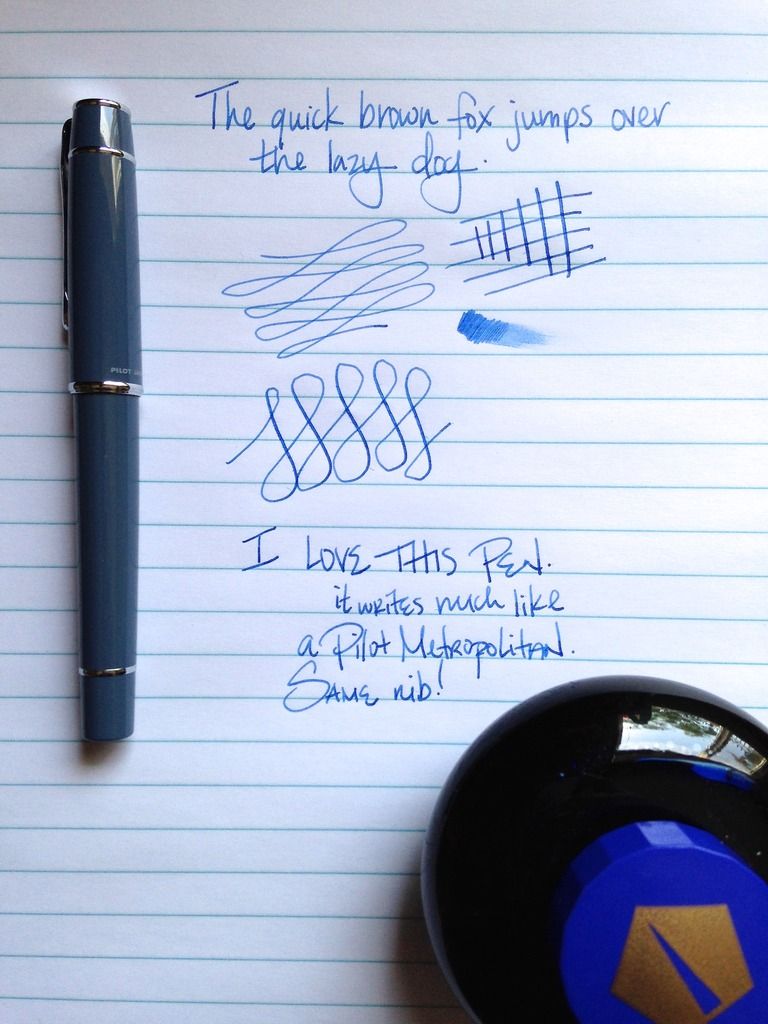 Concluding Thoughts:
I really like this pen and I'm glad I purchased it for the price I did (you can get it here on Amazon, along with the demonstrator version as well).
Pros:
Well-balanced pen
Very smooth nib
Can be converted to an eyedropper
Cap snaps snug into place
Clip is firmly attached to the pen
Cons:
Does not come with a converter
Doesn't feel very solid overall
Nib sometimes runs a little dry
There is a video below that includes a brief writing sample. Enjoy! I'd love to hear your thoughts.