The Pilot Celemo (FCM-500R) and the Platinum PTL-5000A are both entry level 14k solid gold nib pens from the Japanese big two. The pens are so similar with just minor differences that these look like twins that were separated at birth and raised in different households. I will be showing a black PTL-5000A and a red Celemo in this post.
I have already reviewed the Celemo here.
The similarities begin with the packaging: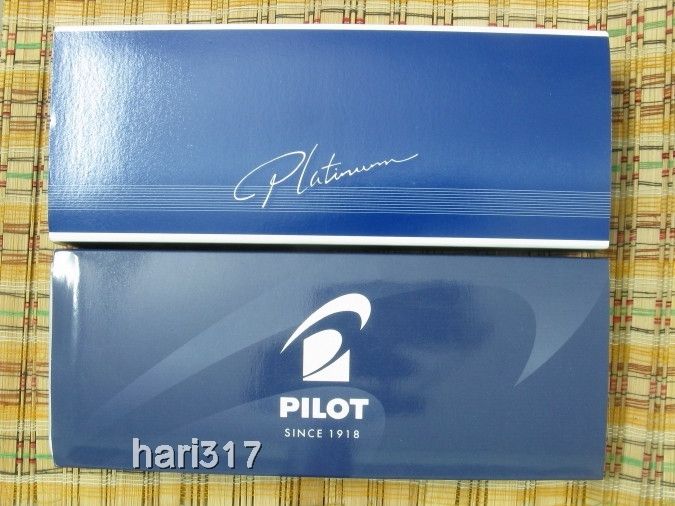 The pens come packed in a pen case with a transparent see through plastic swivel cover: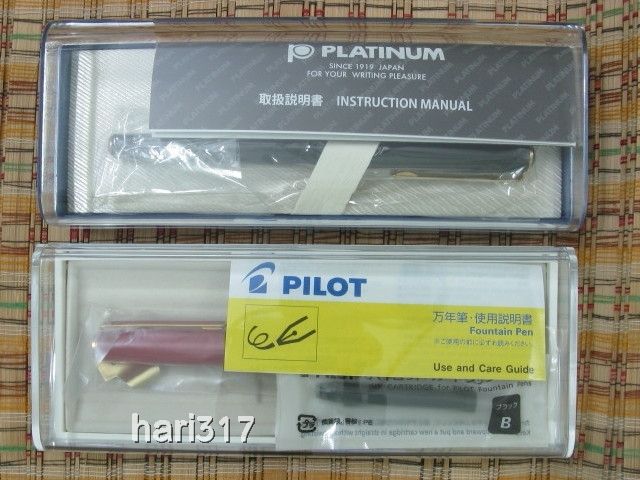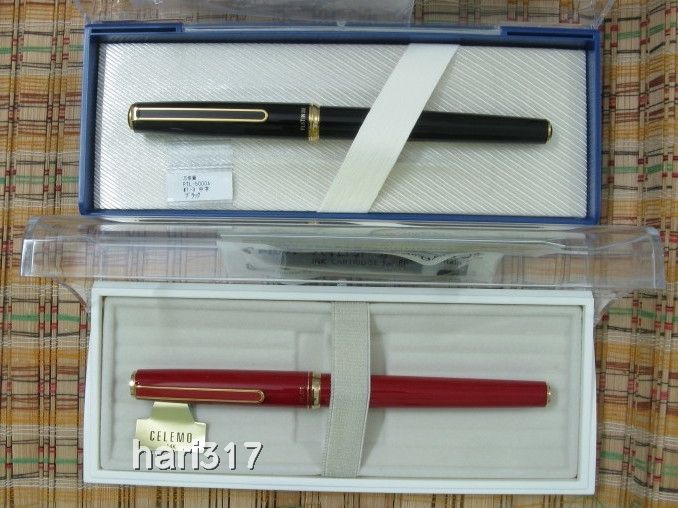 The Platinum with its clip hang tag which I have separated: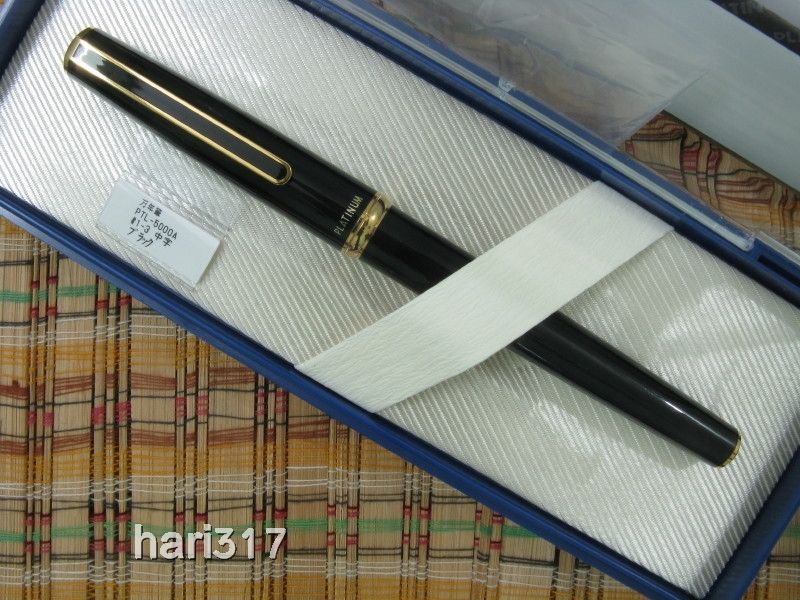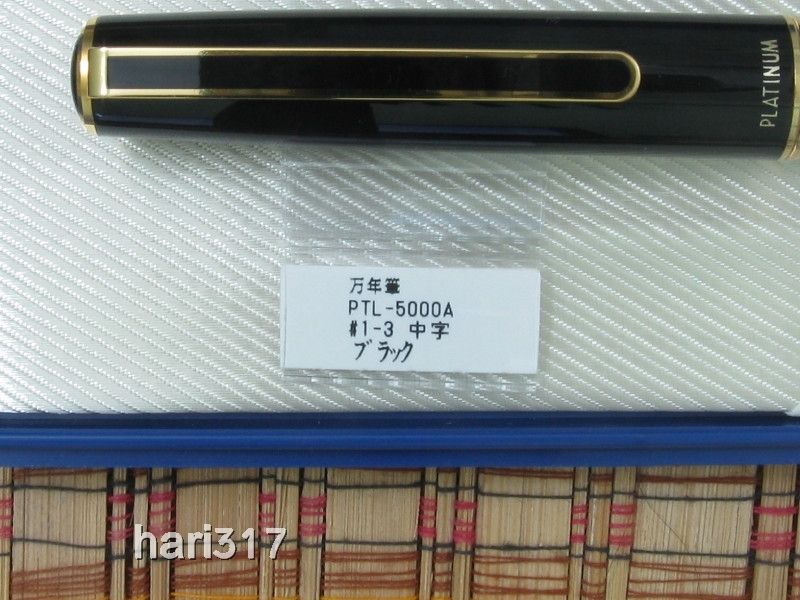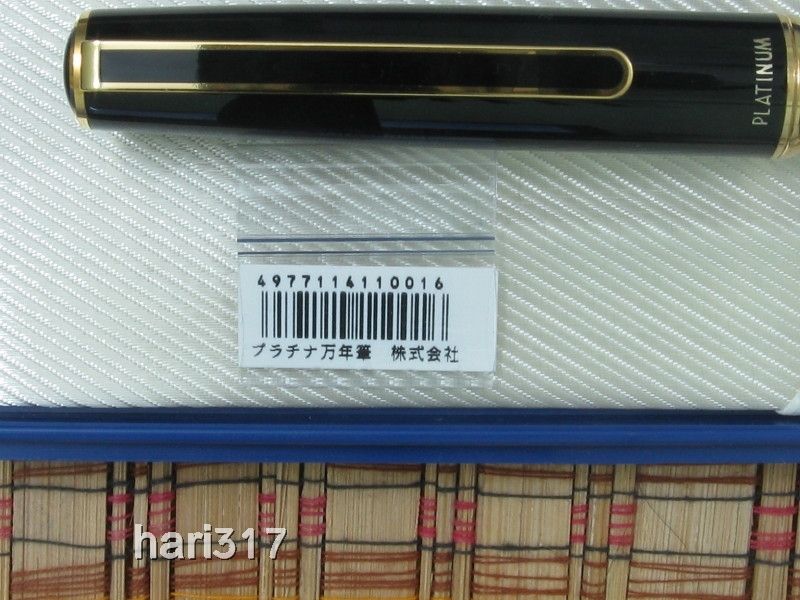 The Red Celemo: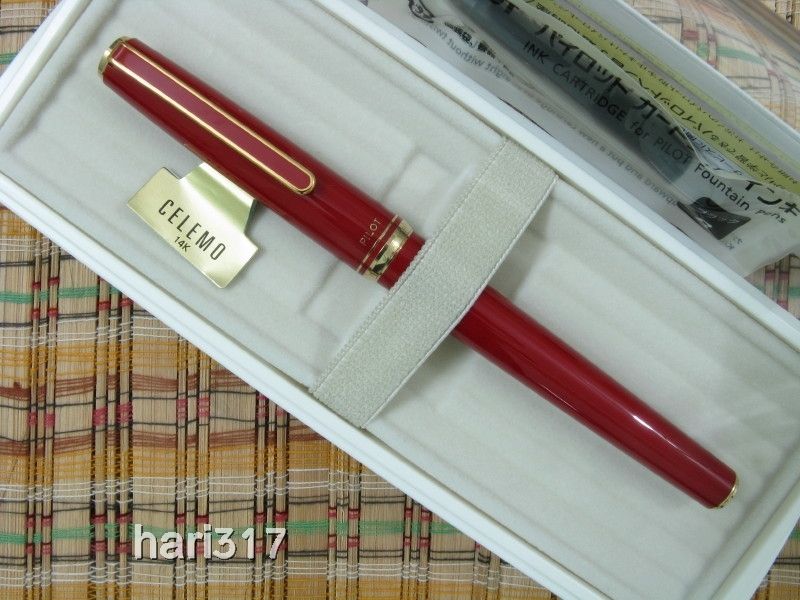 The pictures of the tag etc I have documented in the previous Celemo review itself, so I will not repeat them here.
The pens together: Nearly identical in length and girth: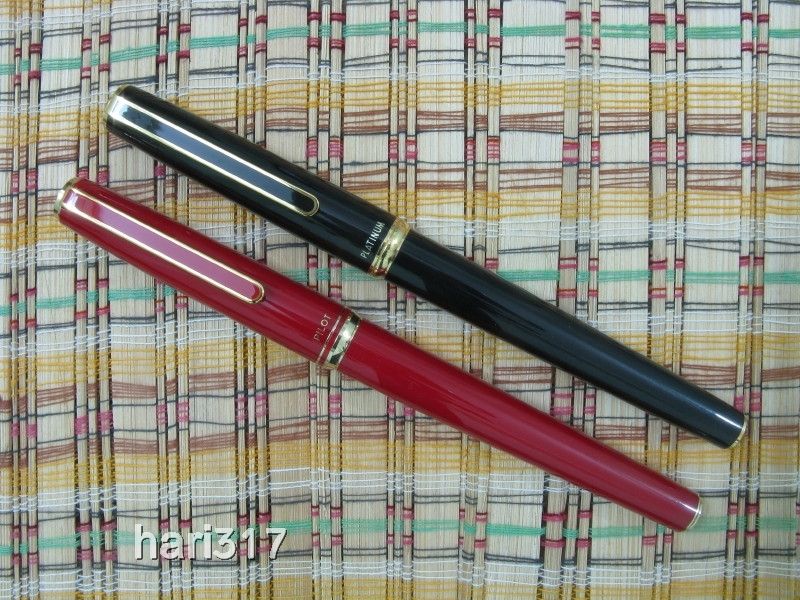 Uncapped: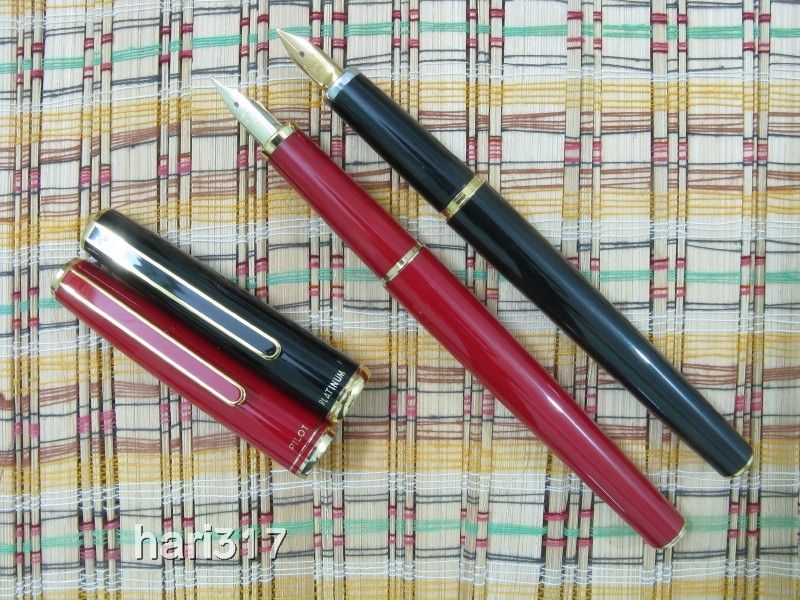 Opened: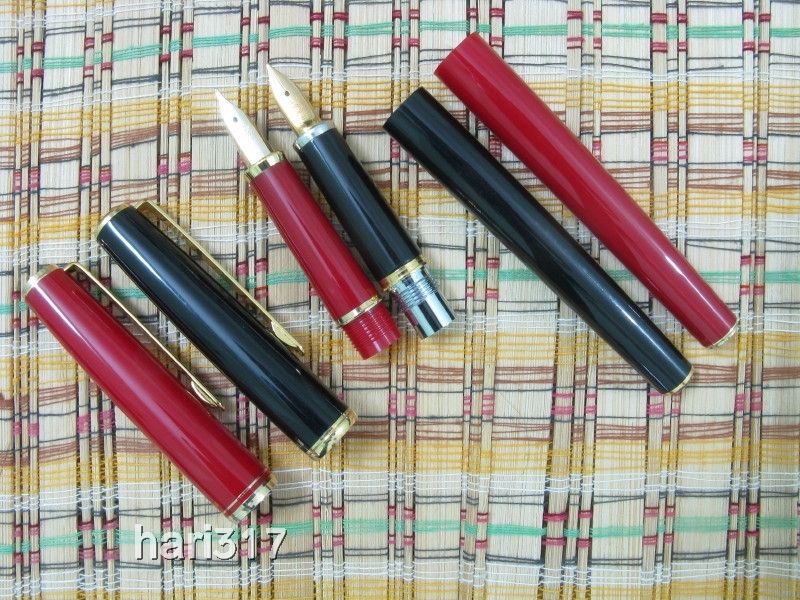 The Platinum is well constructed with metal section threads.
The section-barrel thread pitch is the the same, but there is a difference in the diameter. The Platinum section will thread loosely into the Celemo barrel, the Celemo section however, will not thread into the Platinum barrel: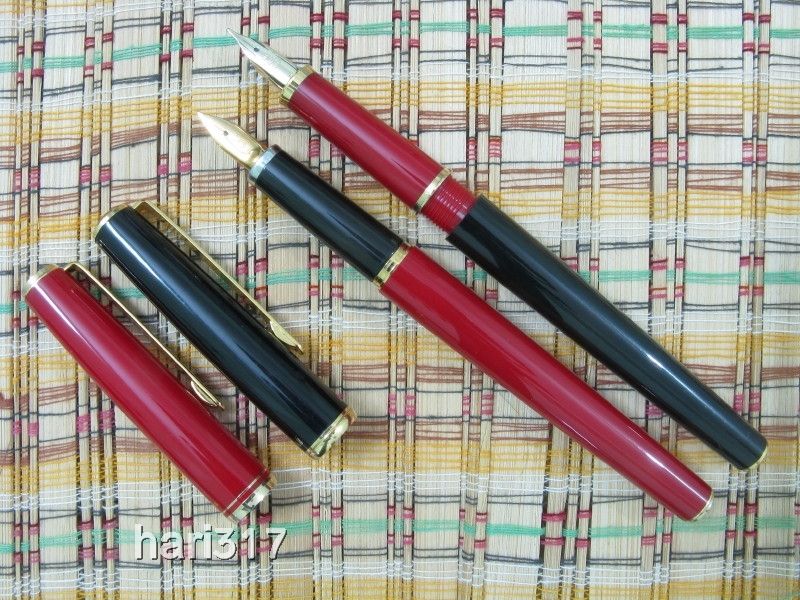 The Nibs:
Both the nibs are the so called wing type nibs that clip on to the feed. Such nibs are economical to make due to the lesser amount of material required, esp when the material is 14k gold. The Platinum nib is shaped to be rigid, the Pilot has a slightly softer nib.
The cap gripping trim at the base of the nib is golden in the Celemo, it is steel on the Platinum. The steel looks slightly out of place on a golden trim pen....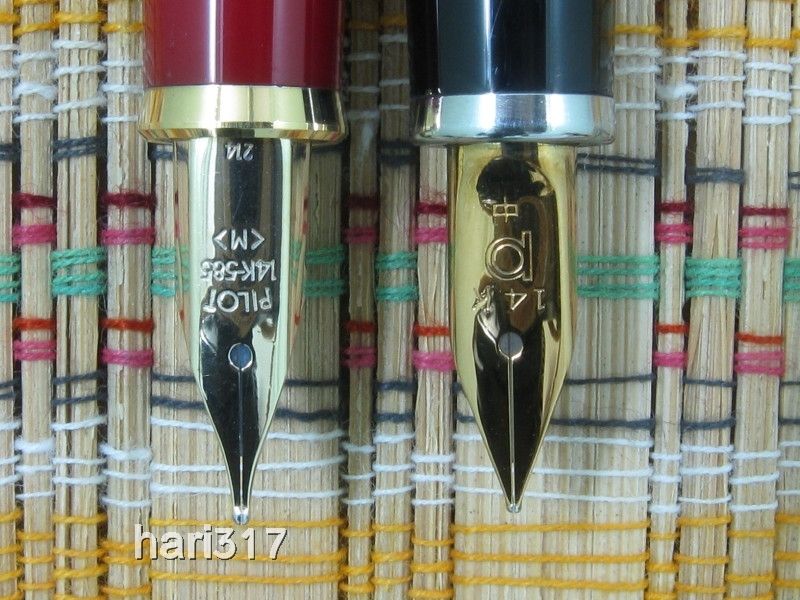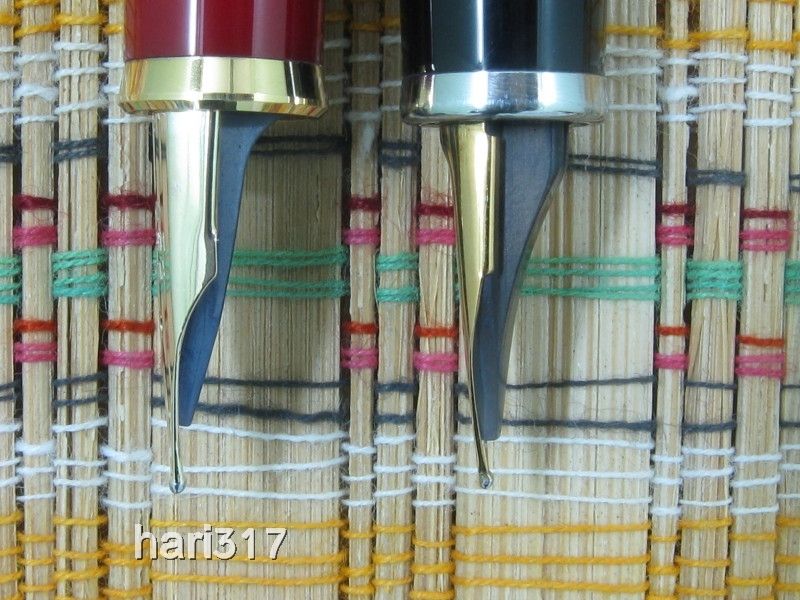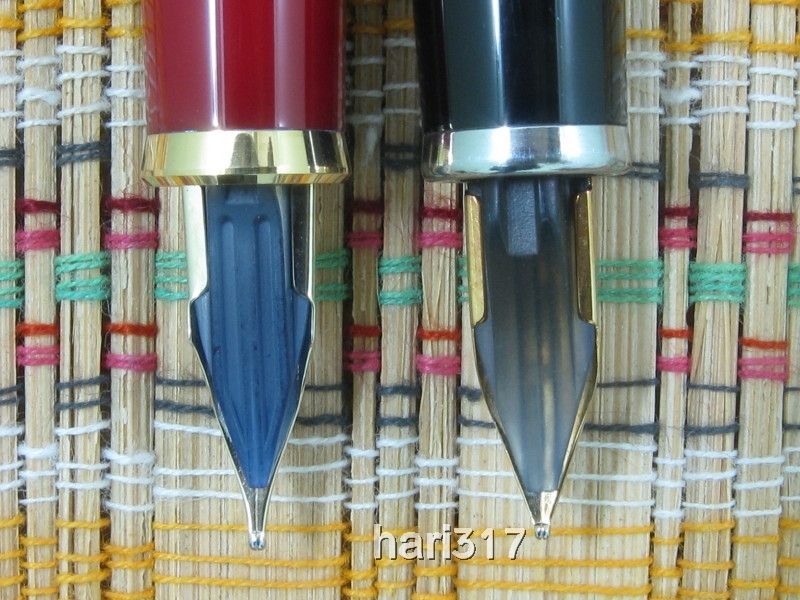 Both the nibs are of Medium width. The Platinum has the nib width marked in Kanji script and the Pilot in English. However, as can be seen from the pics, the Pilot runs quite wide as compared to the Platinum.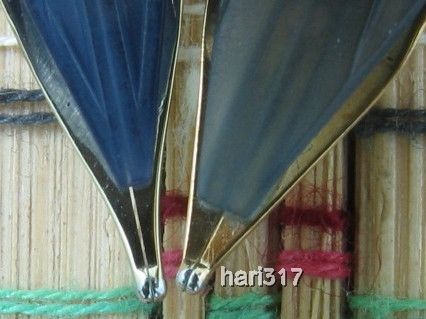 The Celemo has flat ends, the PTL-5000A has rounded ends which I like very much.
Writing Performance:
Both the pens have proved to be reliable performers. I have carried both the pens through conferences and the Platinum was my sole carry through a 14 day outdoors trip. I have not included writing samples since the nibs do vary from piece to piece and the line made by my pen has little value to others who may buy their own pen. 
Cost:
Both the pens have the same mrp: 5000JPY plus tax. I have seen the PTL-5000A go for as low as 32USD shipped on the auction site.
Conclusion:
Over all,  based on my use, I found that I liked the build quality of the Platinum slightly better, the nib slightly better and ink flow slightly more to my liking on the PTL-5000A to the Celemo, but YMMV.
I hope this comparison was useful to the reader who can then arrive at their own conclusion.
Best
Hari