Having read the review of the Ocean Blue Etruria by The Noble Savage,i was intrigued with this pen series.There were already quite a few Italians in my collection.But none were as large and mysterious.So i found a fellow FPN'er who was selling his Stipula Etruria Amber.Here are my impressions of this fine pen.
Weight/Size-5 out of 5
This pen is a larger one but not as big as i thought it would be.It looks like a cigar from a distance!!The pen fits the hand just perfect!!And the warmth it gives makes writing a delight.It is about the same length as my Omas Paragon but a wee smidgen larger in girth.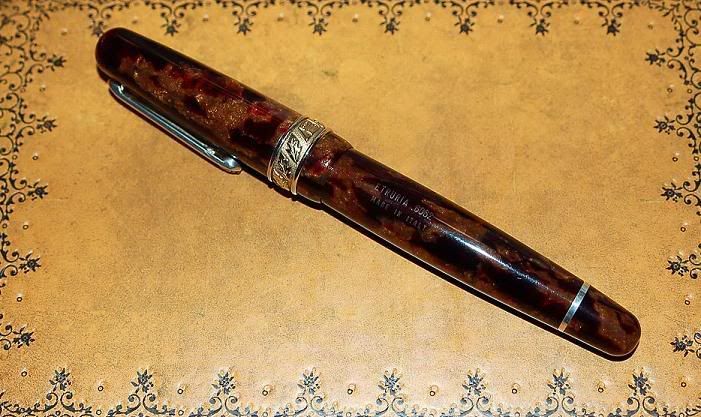 Here it is with some of my other Italians to show a size comparison.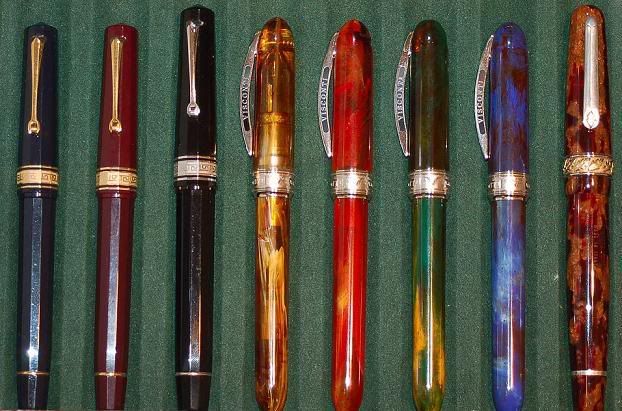 Ink filling system-5 out of 5!!!
This pen holds a lot of ink!! I have been able to write for a week with it.The piston-filling system is my favourite style.But this pen has three options available:cartridge,converter or piston-filling.Nice to have these three options.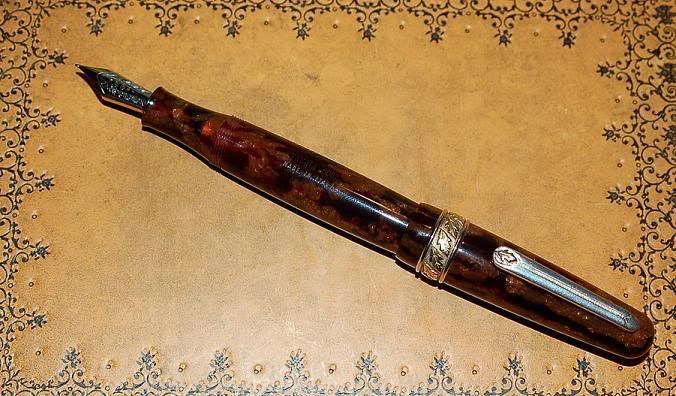 The one issue i have had(as others with celluloid pens have also experienced)is that when dipping the end in an ink bottle,the ink can get behind the nib and discolour it a bit.This amber colour made it difficult to tell until in bright light and looking for it specifically.Fortunately it is an easy clean up.Just unscrew the nib,the lower section,and clean it up.It happens rarely.Still,others should know about it.
Nib performance 5 out of 5
Ok,ok.I have been giving high marks so far.But this nib is THE best writing nib in my entire collection.Even better than any of my Omas pens.This nib is a fine,which is my preferred size.It delivers a nice even line that is not too wet.And it is buttery smooth!!!Writing is effortless and a joy.None comes close to this.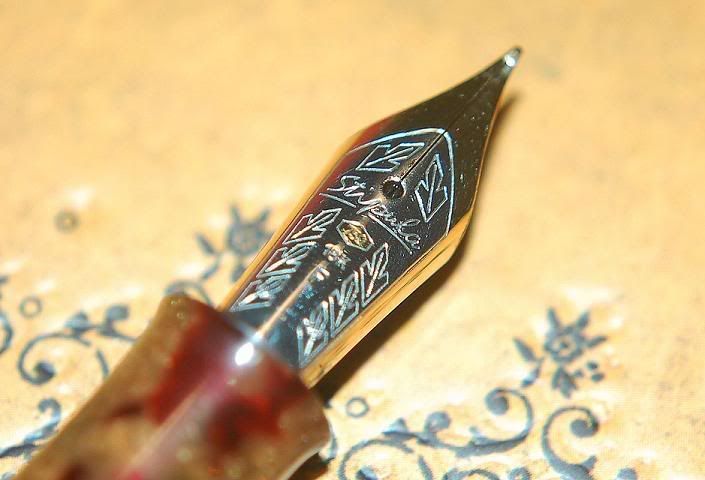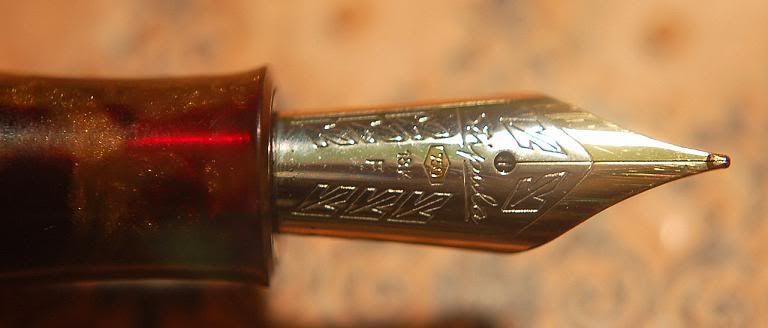 I would use this pen all day ,every day if i didn't own other pens.it is THAT good.
The nib is 18k gold.
Colour/appearance 5 out of 5
Again,a top rating from me.The colour is beautifully stunning.I love browns and greens.But i was taken aback at this pens brilliance.The colour stands out at every angle. it reminds me of an autumn day in the woods with its variation in hues and tones.I know that the Stipula brochure brings out that it reminds one of the Italian earth that bore the Stipula company.I agree!!The trim is silver with gold vermeil.it is classy yet does not distract from the amber tones of the pen.Please forgive the obvious fingerprints on the pen.Sometimes my photography shows how anxious i get to complete a project!
All of the Etruria pens are numbered .This pen is #6062.
I wanted to show how this pen writes with Noodlers El Lawrence,my favourite waterproof ink.It is one of the few pens i have that flows well with this heavier ink.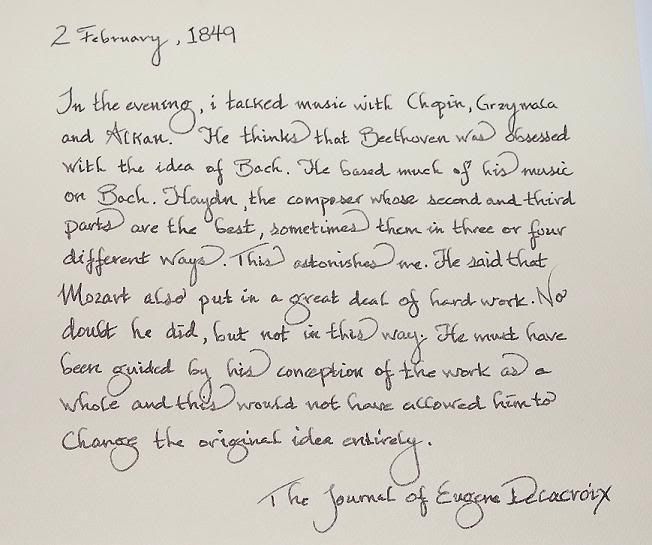 Price/Value 5 for 5
Again,the price for this pen is very good for a pen of such quality.I paid less than half of it's list.So it was a delightful find for me!!
In closing,i would most certainly buy more from Stipula,especially the Etruria.
I don't see them up for sale very often.Probably too many people feel the same way about them maybe??
JD
Vancouver,Wa