This is my first review.I hope it helps.My husband,moustache,has been collecting fountain pens for quite awhile now.I finally caught the bug last year.The highlight for me was going to the LA pen show last month.It was there i won my first fountain pen:A Franklin-Christoph M-14.It is a nice pen.Here is a photograph of it: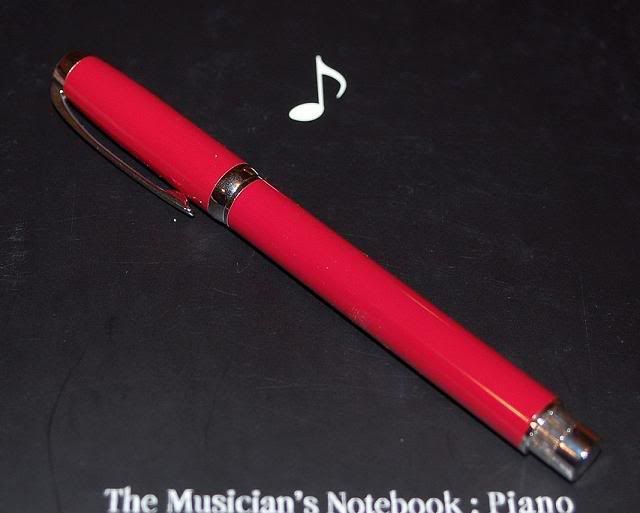 The pen has a very nice ,heavy weight to it.It is much heavier than the celluloids and such i borrow from my husbands pen case
The cap is held by a magnet on either side:posted or capped.And it is a strong magnet.This cap is going nowhere!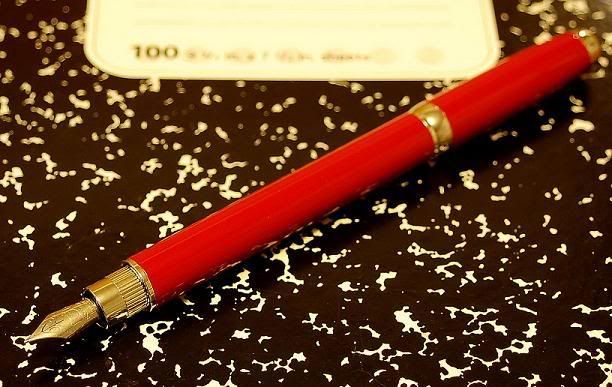 The nib came as a fine,which i requested.I used a blue cartridge supplied to try it out.Very nice feel and the nib is average to me.Not too wet and not toothy or dry.
Since i didn't pay for this pen,the value ratio is not something i will address.I see the retail/list price is around $90.That seems like a decent price for this pen.
It has become my every day writing pen.I hope to start collecting other pens.Maybe even review more!!
Ann(snugglebny)
Vancouver,Wa