De Atramentis BOOKWORM scented ink
Is it an Ink or is it a Stink? 
Dear FPN Friends
I am a great fan of De Atramentis http://www.de atramentis.comthe small family run business of the utterly passionate and friendly Dr.Franz- Josef Jansen. This company produces over 255  hand inks.... HANDMADE in GERMANY
Until now I was not really a fan of scented inks... But er that has changed abruptly now.... why...
Well as some of you might know from my profile I am a READING ADDICT and an INKOHOLIC.... De Atramentis has made a lovely dark green ink
with the smell of OLD BOOKS AND ANCIENT LIBRARIES... that is like heroine to a drug addict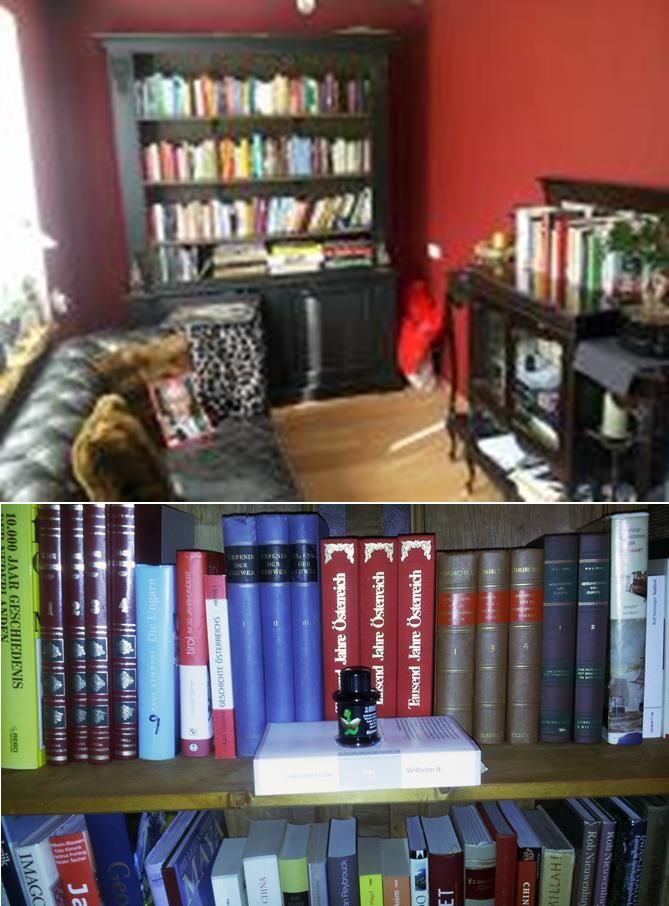 Our little reading room and a detail picture of one of our bookshelfs
 ( a bit of a language mess books are in Dutch, German and English
 )
De Atramentis Bookworm Ink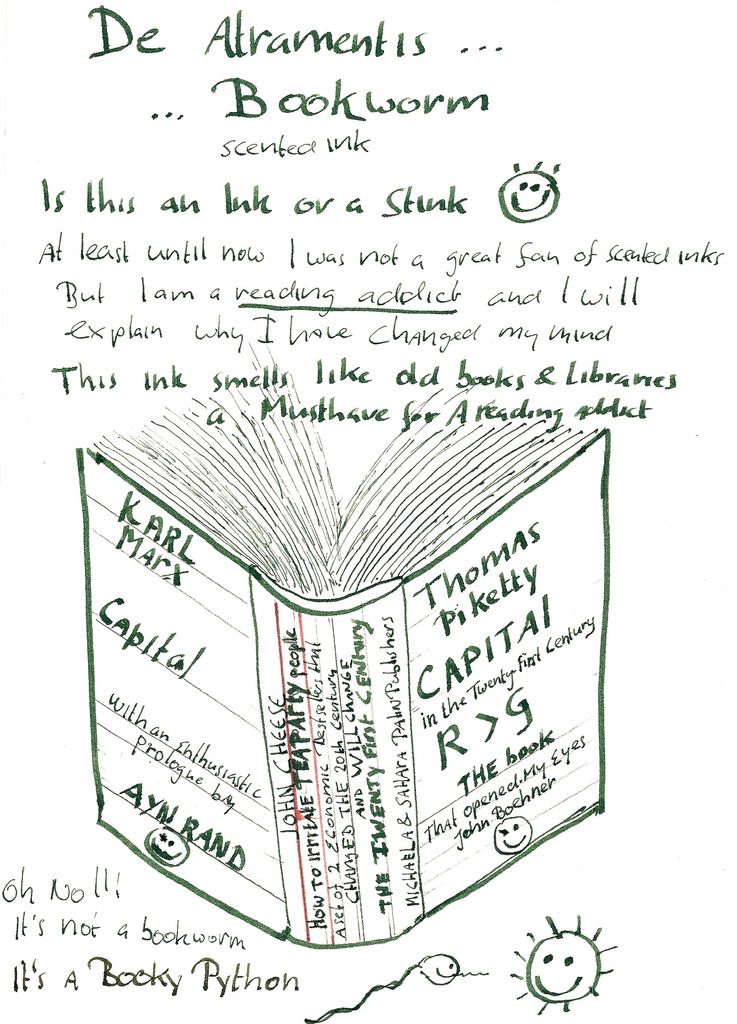 Sorry I am not a great artist
  my Bookworm at the bottom looks more like the kind of " worm" that gets women pregnant and produces children
The text on the book does neither express my personal believes nor my political views... In my humble opinion there is no room for that here. It is also NOT meant to offend people in anyway... I saw it merely as a practical joke
 But maybe it inspires people to read more books and may be it inspires people to do some more critical thinking and helps people to looks at hings from different angles and perspectives.... Welll that is a good thing after all I guess 
own here are some of the technical specs (as suggested by Ann Finley 2007)
 (not copied in but for this ink)
points 1-5 1 =           
      5=           
Fountain Pens:  Online Best Writer 0,8 italic nib, Kaweco Calligrapy Classic Sport 1,5 Italic
Paper: Vleveka Classic Line Paperand ordinary copying paper
Drying time: EXTREMELY FAST
 nib points 5
Flow: very smooth even in both the cheap and potenitally scratchy Dip Pens points: 5
Lubrication:  wet points: 5
Feathering : None points 5
Bleeding: nada points 5
Shading: AWESOME  
  points: %
Waterproof:  goof points: 4
Package: only i glass bottles
Availabilty: De Atramentis http://www.de-atramentis .com
For the Sake of Humanity I ho e that these inks will be available all over the world and it's surroundings  
  SOON! Maybe I write the always friendly Rik and Dennis of http://la.couronneducomte.nl an E-mail..... They are always willing to help us FPN-ers    
  Rik told me no problem what you need we can almost always order it   
The Colour
Deep dark green. I would call it pine forest green or moss green... Just lke i called the green of the De Atramentis Jane Austen Ink http://www.fountainp...e-austen-green/
Ink Vomit on a normal paper with a bit of a blowjob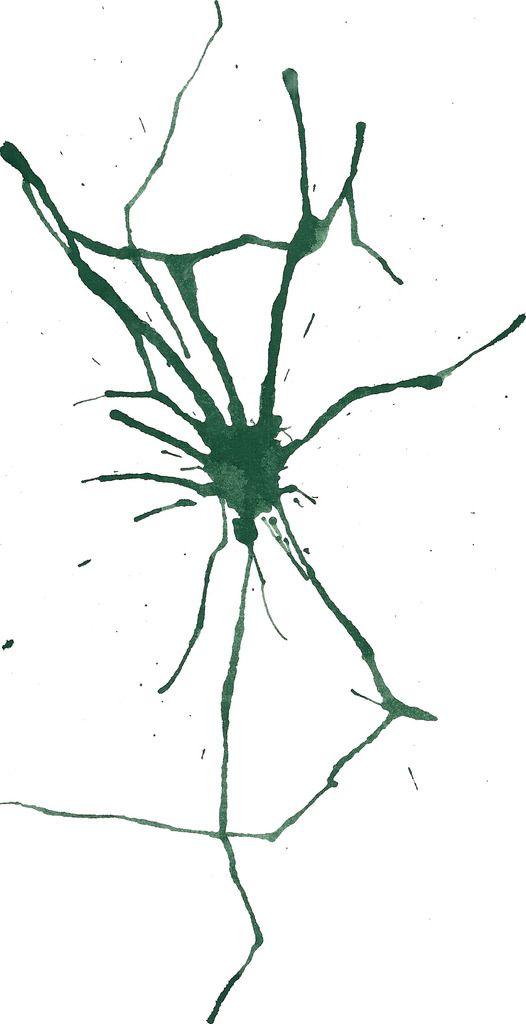 Ink vomit on kitchen paper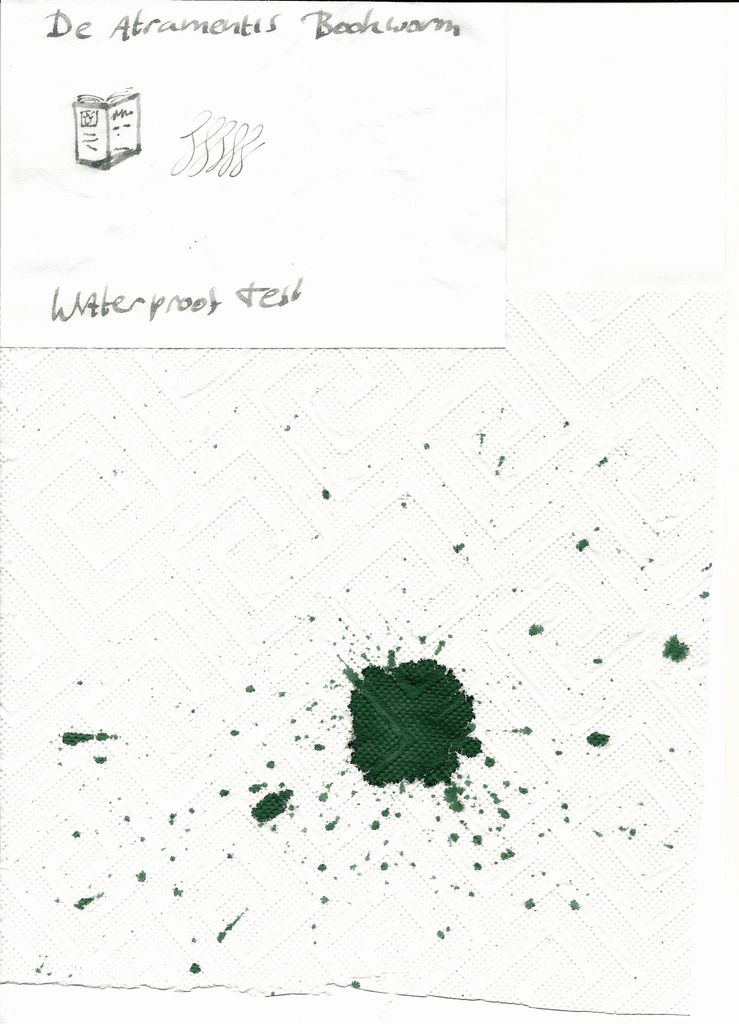 Waterproof
Comparion of D-A Bookworm and D-A Jane Austen
It appears to me that the basis of the Jane Austen and the Bookworm is similar.... Colours are very much  a like... But beautiful in my opinion
The Scent
Does this ink has a nice  smell.... In my opinion YES!!! OLD BOOKS!!!. I can Imagine that this is not to everyones liking.
The scent is very decent though. After a few days there is only as smell left if your nose is close to the paper.... This make it suitable for everyday work.... Only the Connaisseur will know
Ink Behaviour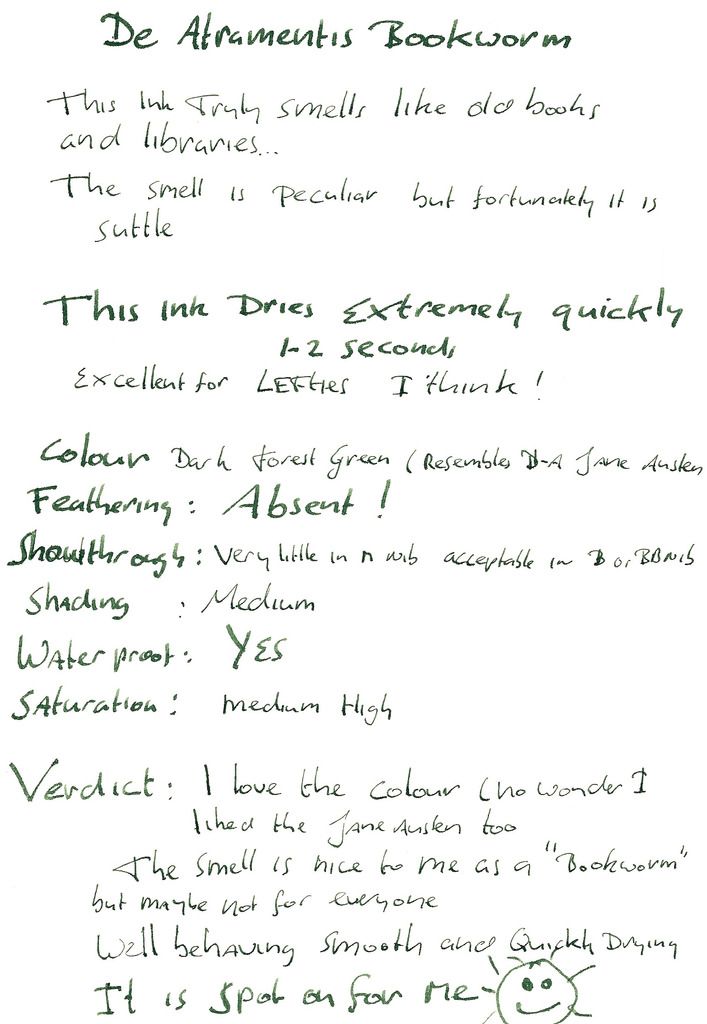 The ink behaves excellently.... 
No feathering at all. Showthrough is very little and is even acceptable withbroader nibs
The inks  is very wet and smoot but very quickly drying.... Maybe this is an ink you should consider if you are a lefthand writer....
Because of it's wetness and excellent lubrication the writng experience is very smooth... Even in potentially scratchy (0.8 italic) nibs
Waterproof
This ink had a 1-hour Jacques Cousteau diving experience in a bowl of water.... Although the colour and the scent have vanished..... The words are completely and utterly legible....
Another reason why this ink is excellent for work
Verdict
This is my first scented ink and I like it. As a reading addict it is sort of a musthave
 .
The colour is very much a like of that of the De Atramentis Jane Austen.... (but with a little extra haha)
A lovely dark green.....
I
  it
Regards Peter
Edited by Morbus Curiositas, 13 March 2015 - 12:42.