Here's a quickie review on a bagasse copy paper by Tree Frog.  These are cell phone pics that were auto-corrected on my comp, so they're not completely true to color.
Pretty happy with the paper.  It doesn't have the "cheapie" feel some eco-friendly papers have.  Not as smooth as Clairefontaine or Rhodia, but not distinctly textured either.  Both sides appear to be uniform.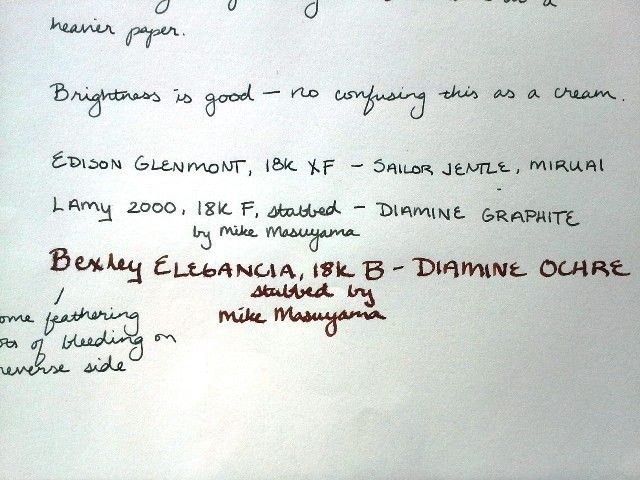 Handles all but my broad, wet nibs well.  The broad stub caused some feathering and a little beet of bleedthrough.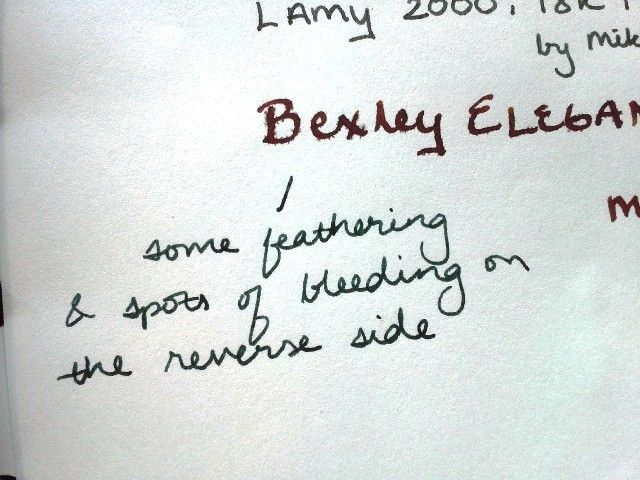 A closeup of the bleedthrough
It does ghost, but it's also only 20lb paper.  I don't think it's that bad, and it's not too distracting to write over.  But, if you hate ghosting this probably won't appeal