A Coin-Filler from the early 20th century
Sheaffer patented the lever filler in 1908. Around 1910 the Weidlich company patented the matchstick filler. A small rod mounted on the pen or a common matchstick or the tip of a pencil could press the pressure bar through a hole in the side of the barrel. Lewis Waterman in an attempt to compete with the winning lever filler patent of Sheaffer developed the coin-filler. A slot in the barrel of the pen allowed a coin to deflate the rubber sac, a similar idea to the matchstick filler.
The pen below is a no-name coin-filler presumably between 1910-1925.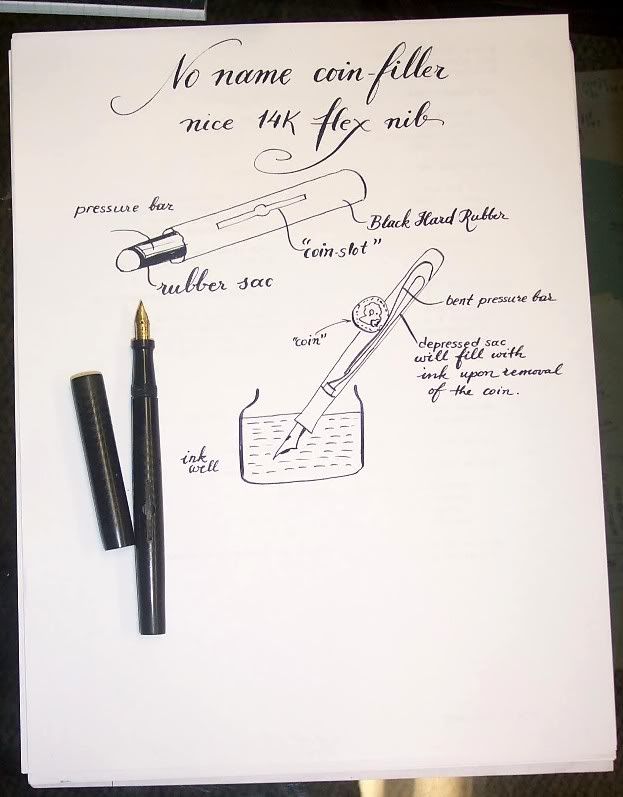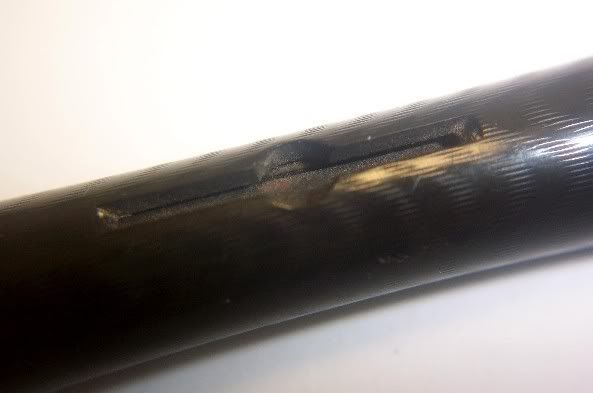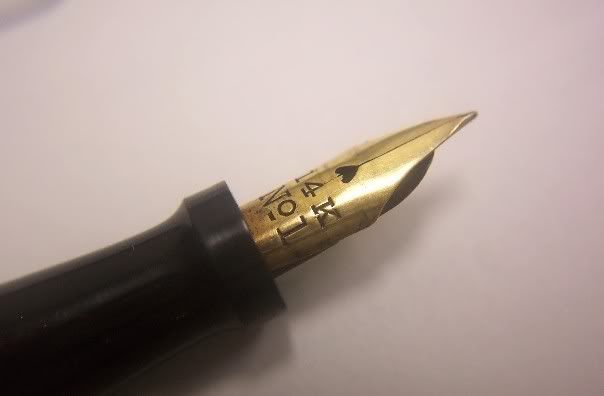 Incidentally, I thought about posting this pen for sale , but I started playing with it and changed my mind
So at the end it became an article here
Modern coin fillers do exist: see for example the Marlen Aureo 2002
The ad below is an early Waterman's ad of coin-fillers (or pocket self fillers as they called them).
This link points to an article with relevant information on
Waterman Coin-fillers
by M. Fultz
If you have more information about this type of pens please post here (photos, patents etc.)
Edited by antoniosz, 21 March 2007 - 02:37.