I posted this eBay find in Market Watch, and did a very brief writeup (with a promise of a follow-up review).
Here it is.
It's a reasonably attractive case, similar to various cigar humidors or jewelry boxes on the market.  At a glance, it looks great and shows off a dozen of your pens.  It's MDF construction with wood veneer and painted trim.  The "glass" is unfortunately plastic / plexiglass.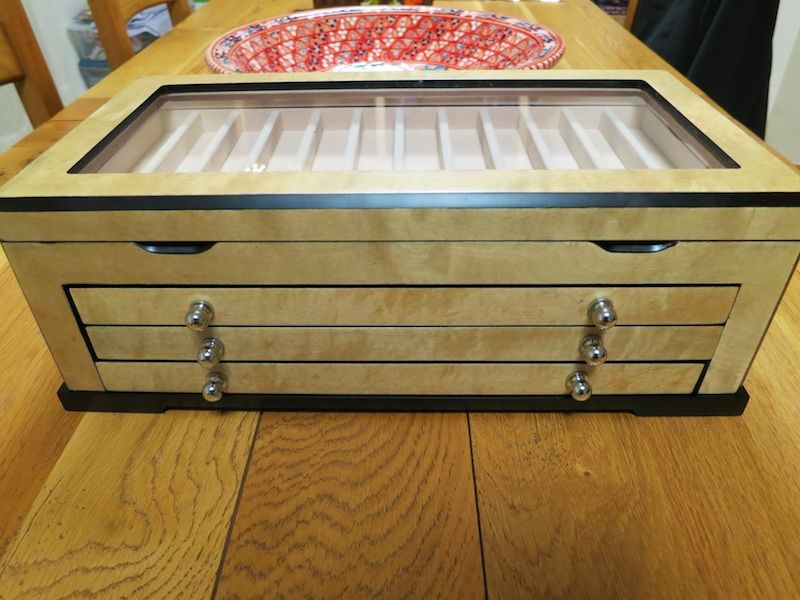 The inside is lined with a material that is almost identical to the lining of a Montblanc box.  Ferocase is based out of Hamburg as well, so who knows...
 It's very soft, and very nice.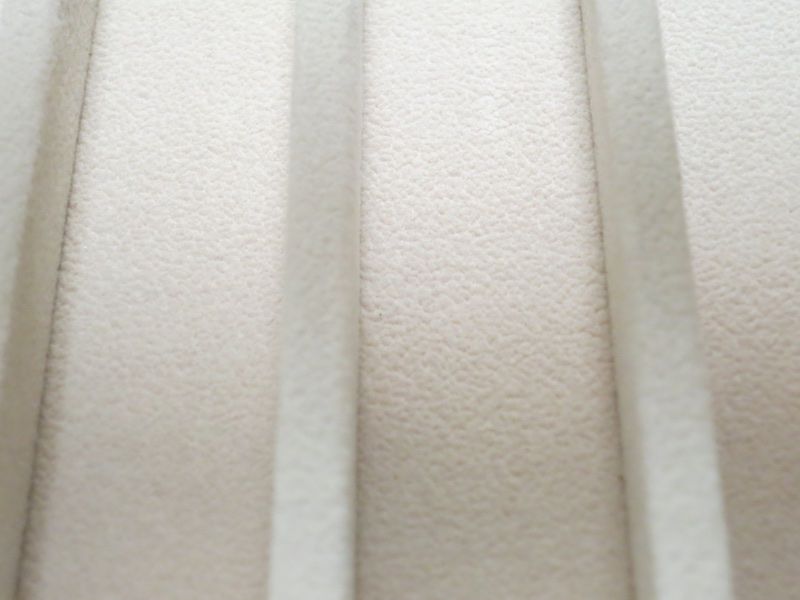 The slots are plenty big, and even large pens such as a Montblanc 149 or Nakaya Neo Standard are no challenge for this chest.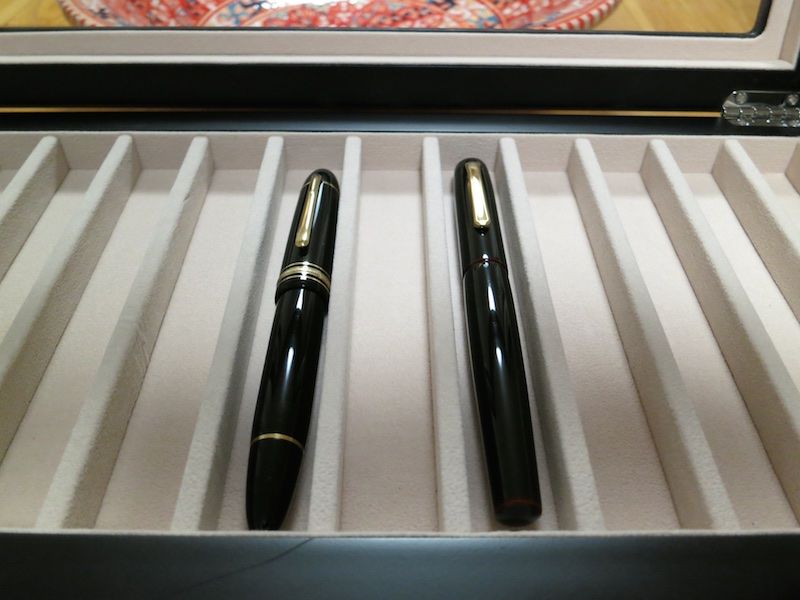 Here's a few assorted pens that should be easier for folks to reference for size comparisons.  Left to right:  MB 149, Nakaya Neo Standard, Pelikan M400, Lamy 2k, Lamy Safari, Noodler's Konrad, Kaweco Sport.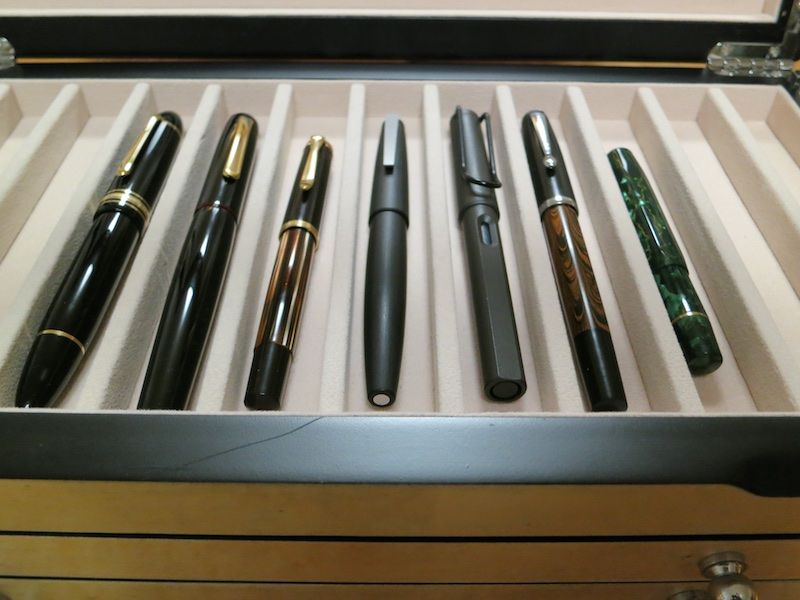 That was the "good".  Now for the not so good...
The fit and finish is mediocre once you start scrutinizing the case.  I already mentioned the plexiglass top, but it gets worse.  You can see that the painted trim was done a little sloppily, to include a couple of smudges on the wood.  If you look close, you can see that they used two pieces of veneer on the top, making a visible seam.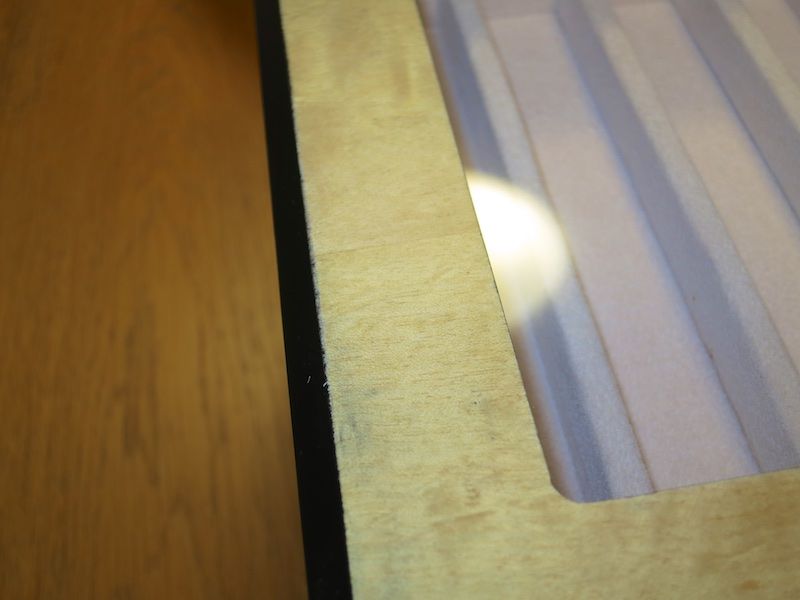 They must have got tired installing the dividers, and worked their way from top to bottom.  In the lowest drawer, you can see that the angle in the rightmost slots are oblique and not parallel to the sides of the drawer.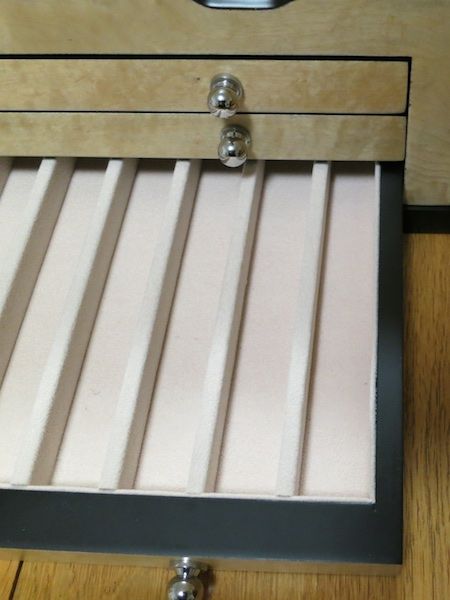 Overall, I'm pleased with this case.  General quality is on par with something you might find at Michael's / Hobby Lobby.  It's attractive and fulfills its purpose, and it looks fine sitting on a shelf or credenza.  For 79 euros (auction price), it's a good deal.  For 179 euros (buy it now price), I'd think about a different model without the paint for 199; but probably choose a different solution alltogether.
Hope that helped, and here's some gratuitous "glamor shots"... lol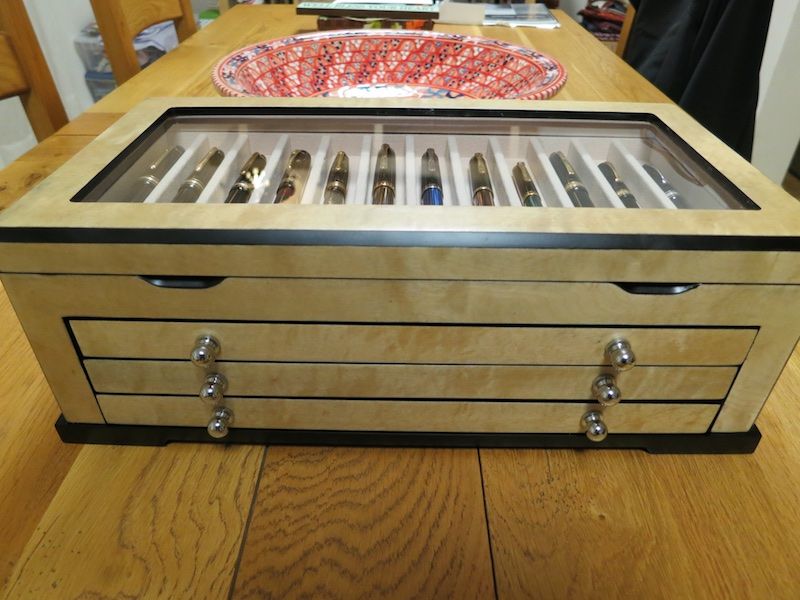 Edited by dneal, 23 January 2015 - 19:25.