This is my first pen review and English is not my first language.
I hope you fellow collector will be able to understand my review.
Nakaya Simple Model Aka Tamenuri.
I bought this pen directly from Nakaya three years ago. It is based on thier simple model.
It is really "simple". No trim. just a gold plated clip, for you to keep it securely in your pocket. made of hard rubber. cover with Urushi paint.
I like this pen because it is a snap cap one. It is very convenient when you need a pen quickly during a meeting, especially when the boss like to give instruction without prior notice. Some fellow fountain pen user think snap cap pens are unsafe to use. After six years of carrying the Sheaffer Imperial fountain pen as my primary user pen, I can assure you that snap cap pen is as safe as any screw-on pen. I used a Pelikan M710 before the Sheaffer Imperial, the cap unscrewed itself every three months, I ended up having to wash my shirt more often. The Sheaffer has never given me any trouble.
I like light weight pen. Not only because it is easier to write with (only weigh 9.7g for barrel and the nib), it is also less stressful to my shirt pocket. The size of this pen is similar to a Montbalnc 146. (I regarded it as the perfect size for a writing pen, but a bit big for my shirt pocket. ) The section of this pen is a bit thicker than I like, but I do not find it uncomfortable.
The color of this pen is aka-tamenuri. I guess it means reddish-red in Japan. it is much darker when I received it 3 years ago. (I wish I had taken a picture for comparison). The red color become more prominent now but it is not as red as the one on Nakaya's website. I think it closely resemble the Kuro-tamenuri color (blackish-red model). I do not understand why as the red should more intense.
The nib. I ordered a single tone EF nib. (not the one in the picture- it is a stub nib from other pen) I admit it is not as smooth as the my Dunhill AD2000 with Binderised EF nib. I am not sure if it was caused by inaccurate filling of the writing style questionaire before ordering. (The stub nib I ordered recently with other pen is very smooth). This nib is on its way to Nakaya for adjustment base on my revised writing style questionaire. I hope it turn out OK.
The filling system. it is a C/C filler. It provides enough juice for me to last a few days in this computer age.
Overall. I really like the weight and balance of this pen. If you are a snap cap pen user and you are looking for a light weight, full-size pen. You will love this pen.
Sam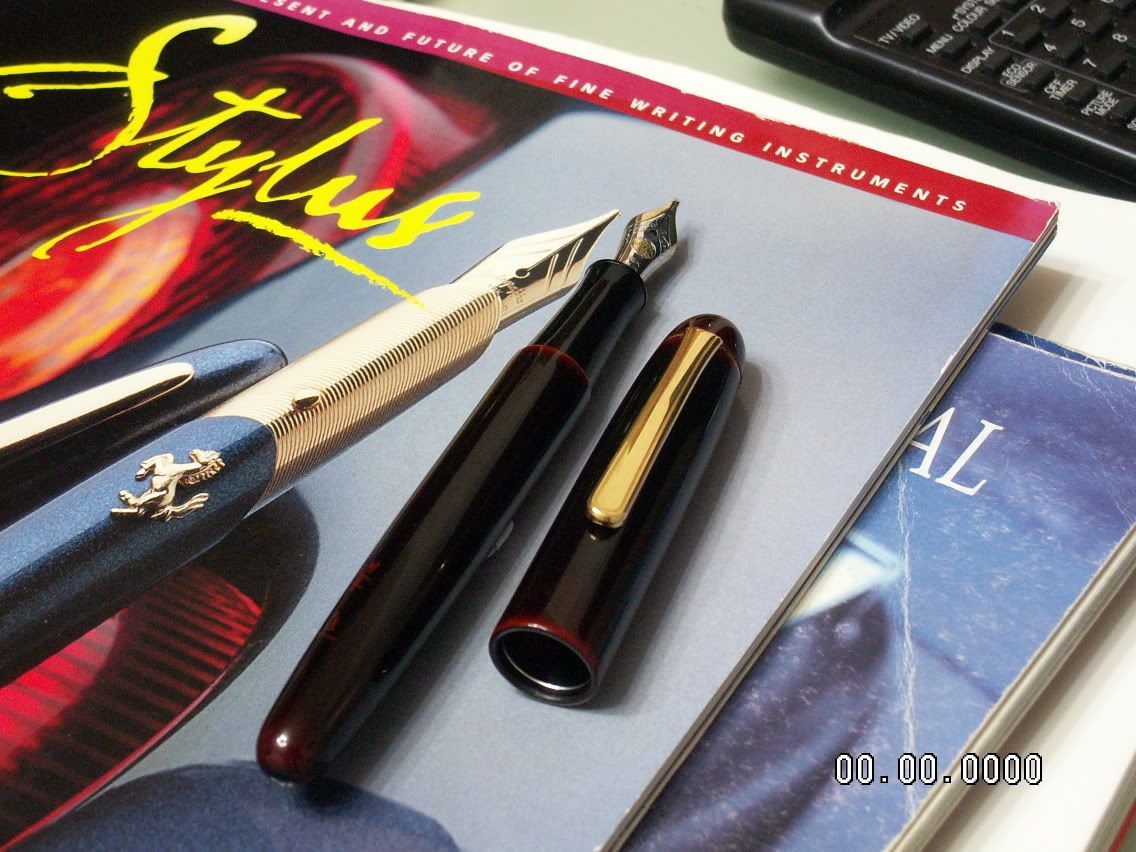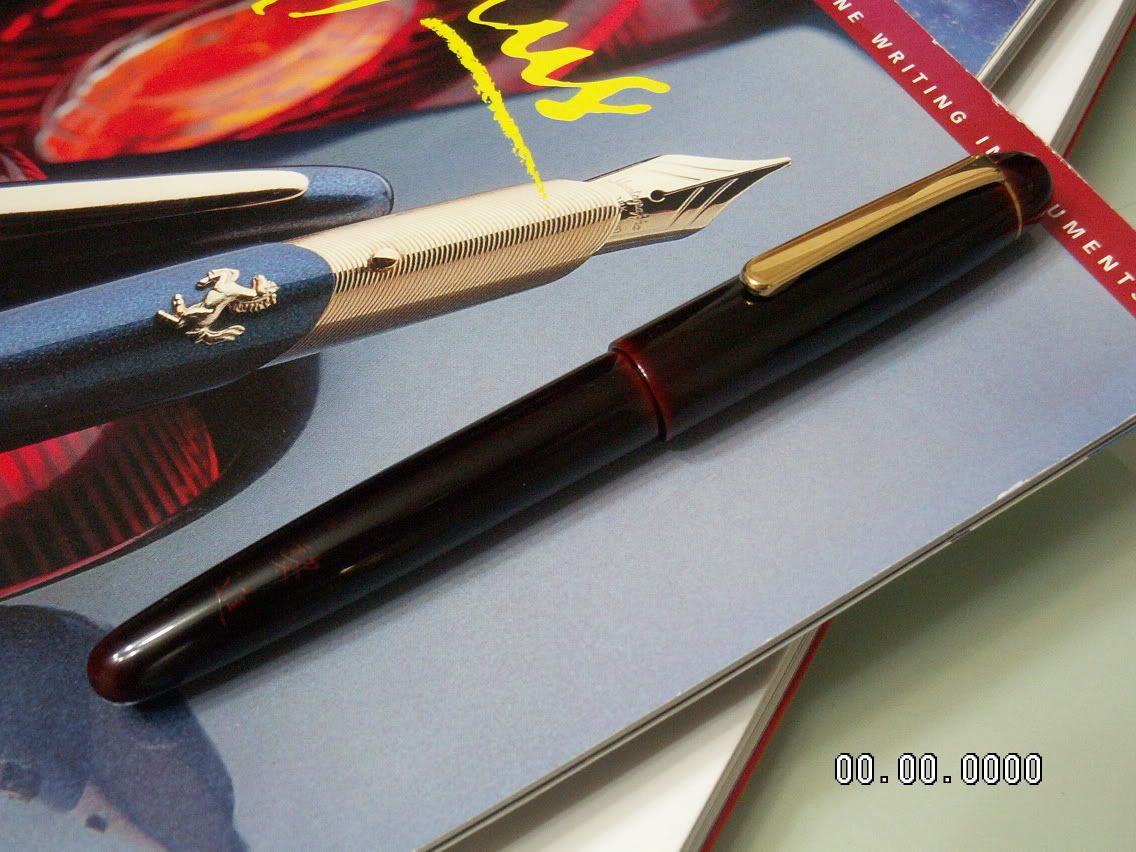 Edited by samsie, 26 March 2007 - 05:10.