S T Dupont Royal Blue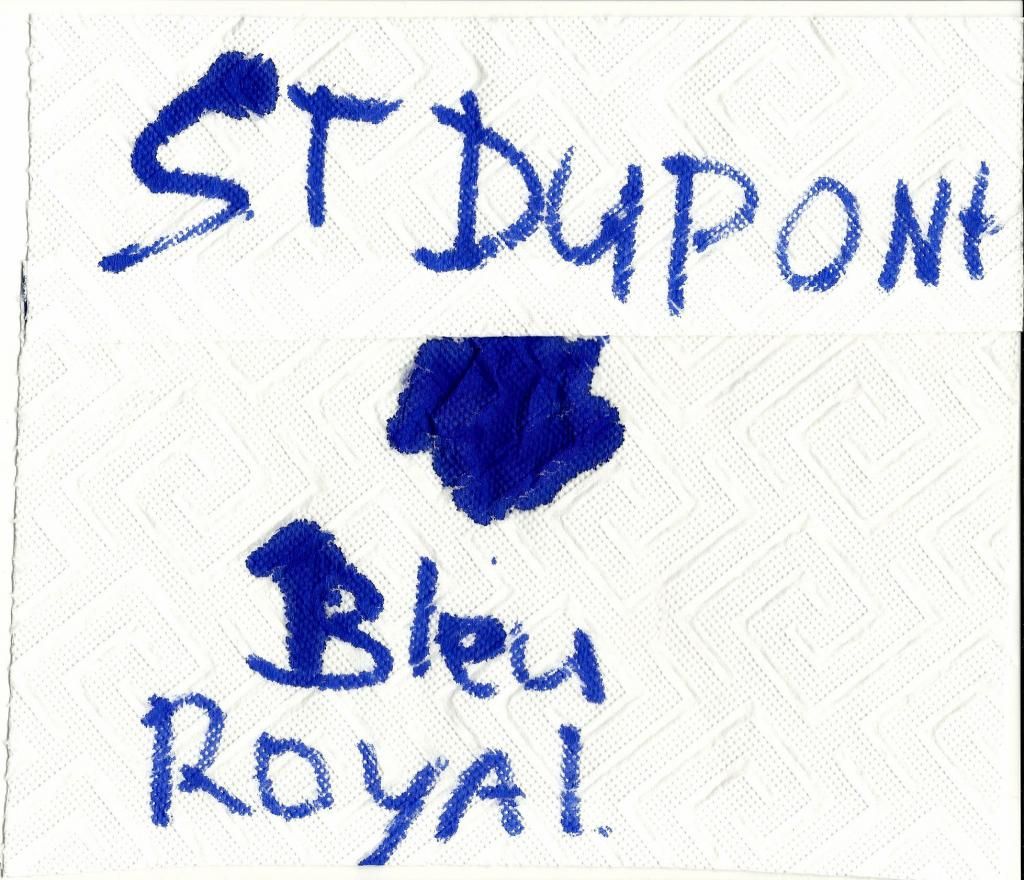 Dear FPN Friends,
This fancy looking bottled was  given to me
  received it from the Divine Fountain Pen heros down here
Rik van Doornmalen (middle) and Dennis van De Graaf (right)
of the Fountain Pen heaven called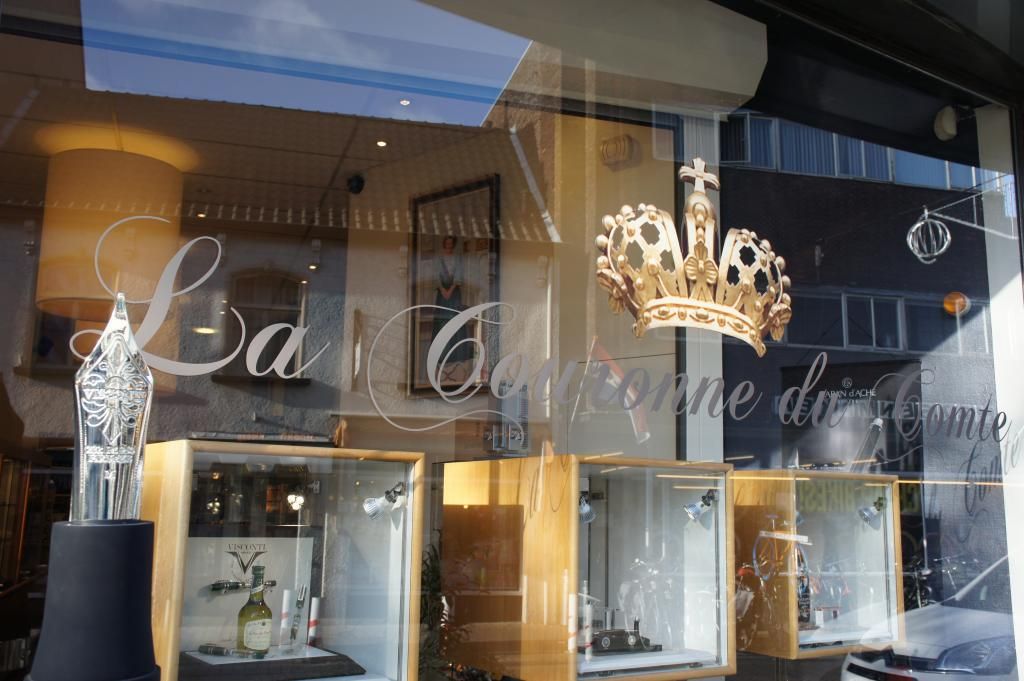 http://www.lacouronneducomte.nl 
Merci Rik, Dank je Dennis.... Thanks a lot 
St Dupont Royal Blue specs and description
The Colour is a nice blue... It is nohting special....
...that nothing special is not meant to have a negative connotation....
It is just that Royal Blue is sort of THE standard Blue ink ..... At least in Dutch primary schools..
Well I love the colour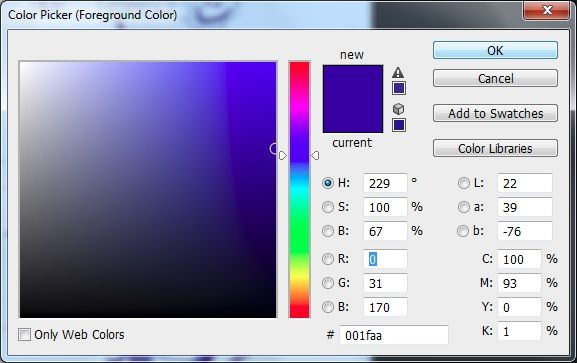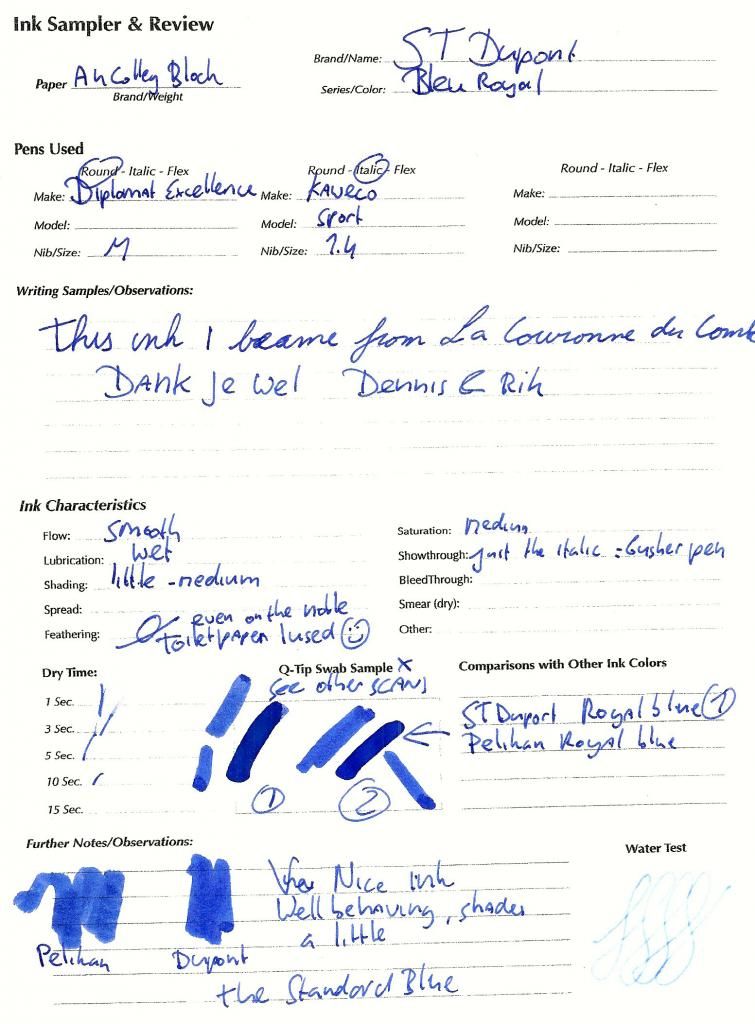 check the comparison with Pelikan 4001Royal Blue
Down here are some of the technical specs (as suggested by Ann Finley 2007)
 (not copied in but for this ink)
points 1-5 1 =        
      5=        
Fountain Pens:  Kaweco Calligrapy 1,4 Italic and Diplomat Excellence A M nib
Paper: Leonardo Ringbuch,average quality school note book made in Austria
Drying time:  Faster enough 10 seconds points 4
Flow: very smooth even in both the cheap and potentally scratchy Italic points: 5
Lubrication: medium wet points: 4
Feathering : None points 5
Bleeding: nada points 5
Shading: little to medium points: 3 
Waterproof: Survives a SMALL drop points: 2
Package: Very distintive luxury bottle points: 5
Availabilty: 
EU Go For the Magic Duo Dennis & Rick from La Couronne Du Comte...  http://www.lacouronneducomte.nl ...Just write them an E-mail http://info@lacouronneducomte.nl
Writing Samples
Well as some of you might know I have a very broad interest.... I am a reading addict and an inkoholic
 .... So I will combine these interests down here in the writing samples.
The Age Enlightenment (1650-1780) was andstill is  of utmost importance for todays (Western) society.  It lead to the French revolution, the seperation of powers (though that was Montesquieu). It gave us freedom and motivated us to be critical and reasonable.... Reason over blind Authority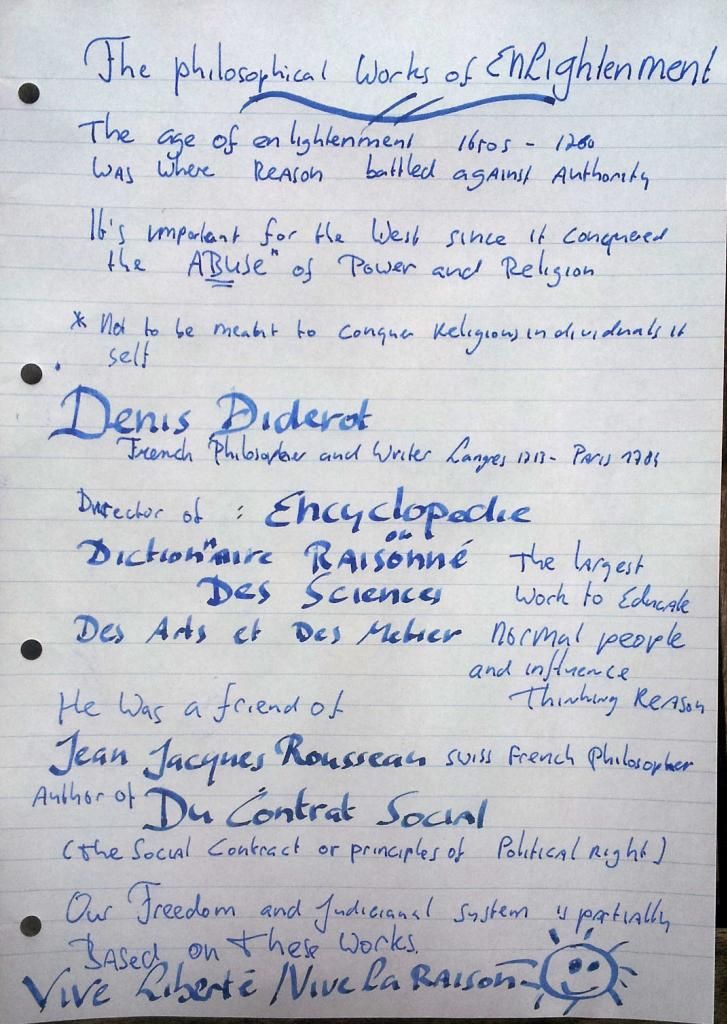 This is Photo taken outside.... The weather was gloomy 
(scanned)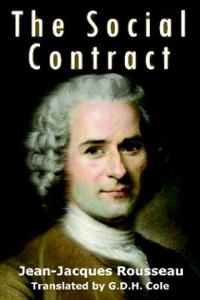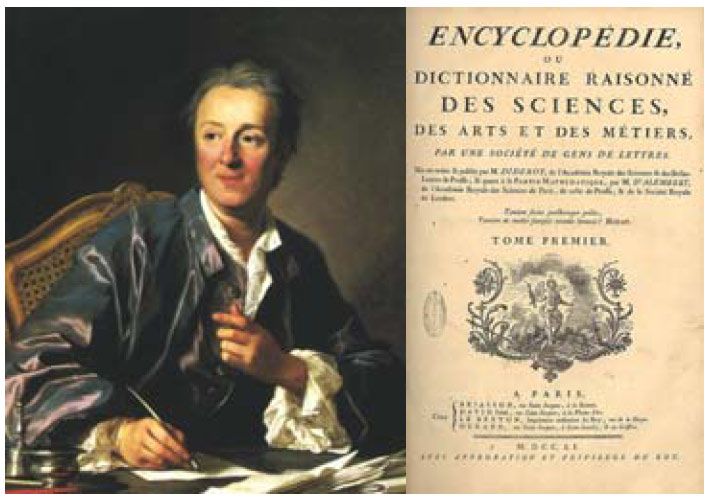 Too Conclude,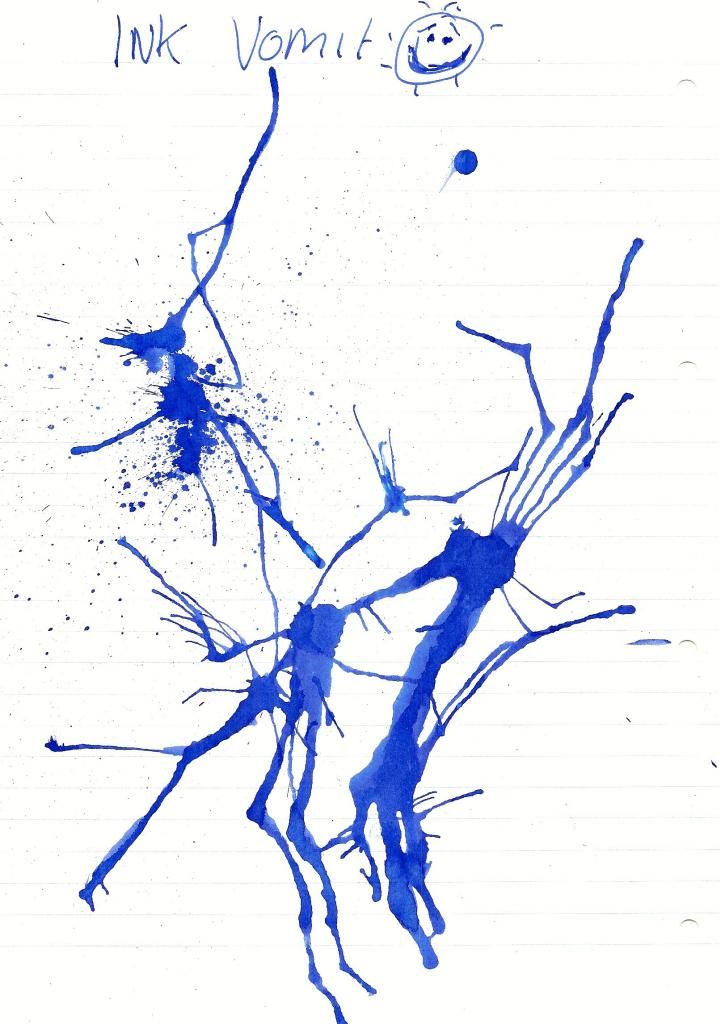 I like the ink. It is not so highly saturated But I guess no Royal blue is (check comparison wiht Pelikan on the sampler sheet)
I love the colour because it is a vivid happy blue
Well and those wise words by the 2 Frenchies are still  up to date today
Warmest Regards
Peter