I apologize for completely forgetting about this.  I got extremely busy with school and work, so I wasn't able to spend a whole lot of time online.  Also, I tend to rotate through my hobbies, probably since I can't afford all of them at once, and I got absorbed in another one.  Either way, I was going through some papers on my desk and came across my two CRV letters.  They're a wee bit late, but here they are:
Don't know why, but I couldn't get my scanner to scan this full letter.  The top line that's cut off just says Tsuki-yo.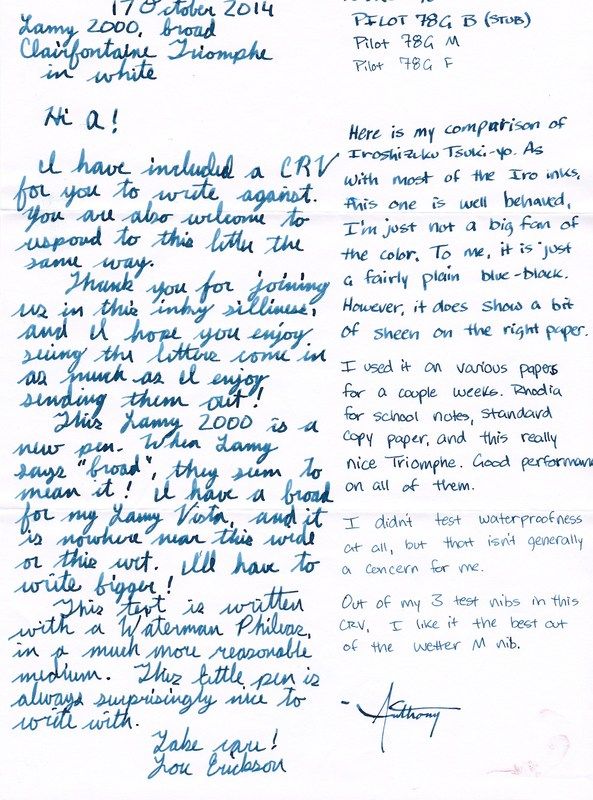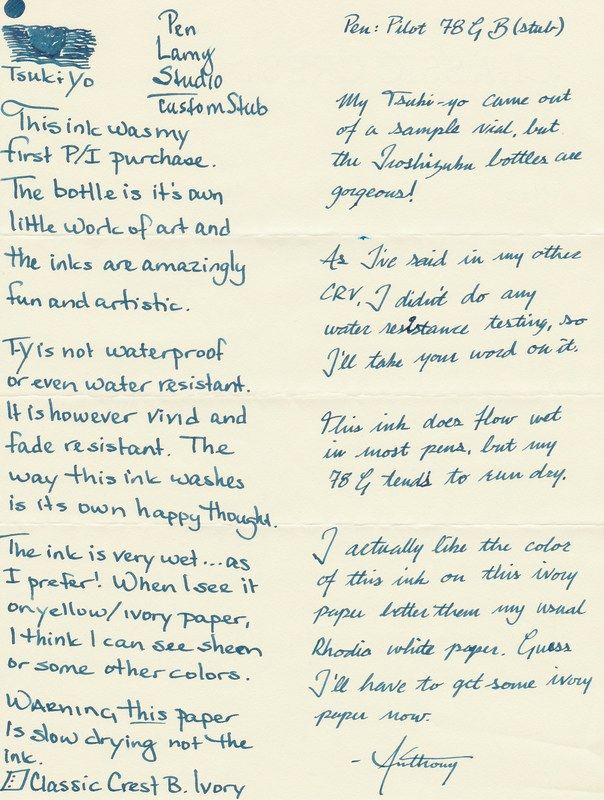 To sum up my experience with Tsuki-yo.  Good performance out of all the pens I tried it in and on all the paper I tried it on.  Not a huge fan of the color, but I liked it better on the ivory paper.  It's not on my short list of Iroshizuku inks to get, but I hope to have them all one day.
Edited by A144, 24 March 2015 - 16:35.