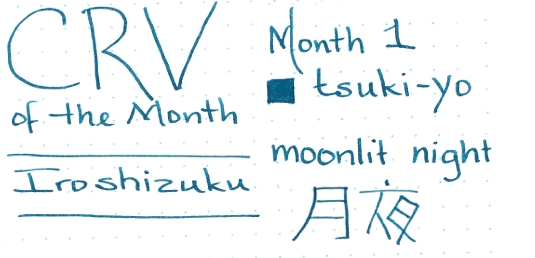 Iroshizuku - Tsuki-yo (Moonlight) - CRV - Group Review - 2014-10
The Iroshizuku Group Review color for October 2014 is Tsuki-yo "Moonlight".  It is a dark blue, recalling the night sky when lit by the full moon.
Please post your reviews and scans of the ink in this thread.
If you want to a partner for a Co-Razy View (CRV) of this ink, please write it up and mail it to Lou Erickson.  (PM for the address.)  If you want to do a Co-Razy View on your own, please do!  Other reviews are welcome, too.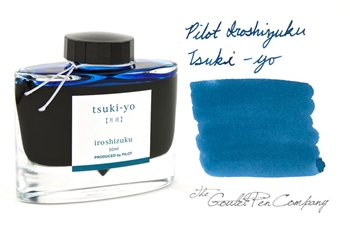 Thanks to Rachel Goulet, who gave permission to me to use their beautiful product photo and swab.
Thanks to Amberlea again, who had the ink on hand in time to write the attractive banner.
Let the reviews begin!  
Edited by Lou Erickson, 23 September 2014 - 03:15.