Hello fellow FPNers,
I just finished my 1st (successful) restoration of a Sheaffer Snorkel fountain pen and since I was so proud of myself for accomplishing it I decided to post to pics of it. Hopefully you enjoy my work!
I say "1st" because I tried restoring a couple Snorkels a few years ago, failed and gave up, but I really wanted to try it again. 
I bought the pen (along with a matching pencil) at an antique shop for $18, which I thought was a very fair price.
The nib and feed was covered is green powdery stuff (mold?) and the pen was filled with brown ink. I disassembled the pen and soaked the nib and feed and a cloud of brown came out.
This particular model is a Clipper in black with a fine sized palladium silver Triumph nib. What's really neat about this example (or at least I thought so
) is that it's a first year Snorkel with the 14kt gold Snorkel tube.
I dissembled the pen, cleaned the bits of old sac out of the sac protector, replaced the point holder gasket, sac and o-ring and I polished the barrel and cap with simichrome.
Here is the finished product.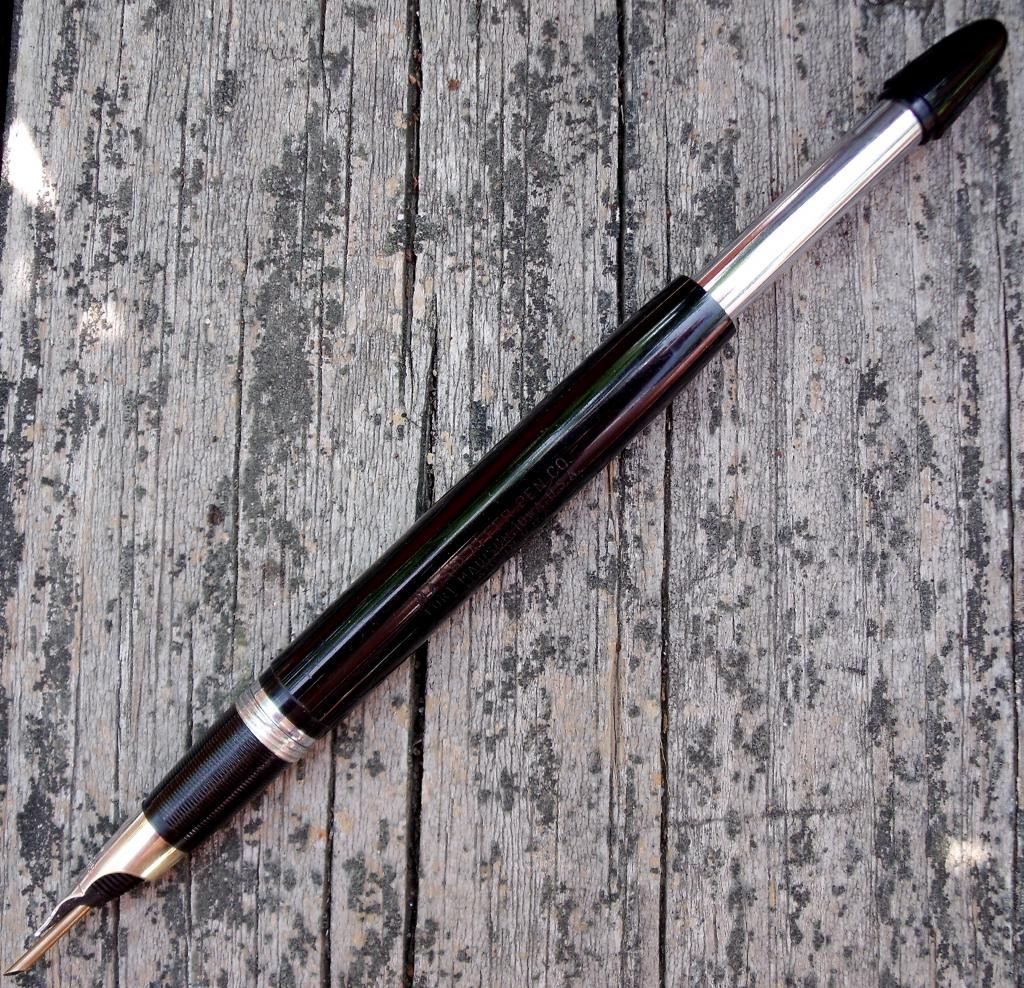 Edited by Florida Blue, 22 July 2014 - 21:07.