I was late catching the train this morning, late enough to get a good jog on. Not enjoyable in the slightest.
I finally caught my morning train (it was late... Haw), sat down to read my morning emails and enjoy my tea... But then I saw them. Little patches of magenta, red and brown on my forearm, wrist and palm. I looked down...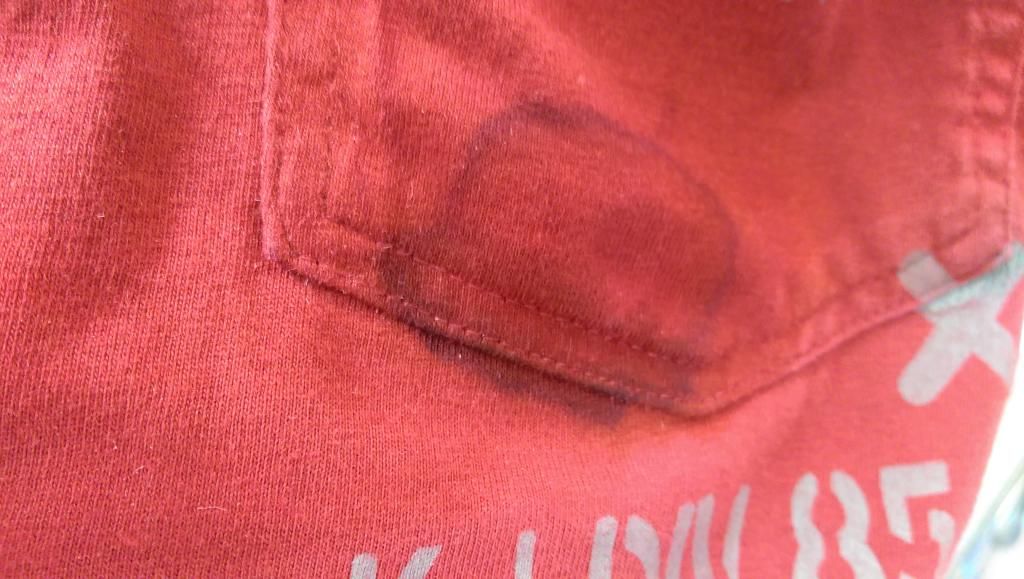 Bugger.
It seems I didn't cap my trusty little Kaweco securely enough when leaving the house and it managed to worm it's way free from the cap on my little jogging episode. It's lucky that Sailor's Grenade matches the shirt I suppose.
Please tell me this has happened to someone else, so I don't feel like a total clot.