I wrote this originally on the blog here: http://pens.funkmon....ain-pen-review/. It's borderline NSFW in that I make some rude jokes, so just be sure you're hip to that.
So, there's this thing called a Pilot Plumix, and it looks like a sex toy. Unfortunately, it's actually just a pen, though it can be used for other things if you're creative. For example, actually, this weekend I was fixing my car, and I couldn't get my finger into a position to put a screw in a hole I had just drilled. So, I actually whipped out my Plumix and shoved it in there, and the Plumix successfully guided the screw in the hole. Amazing! Then, I lost my Plumix somewhere in my car, and I hadn't yet taken any of the pictures for this review, so I had to postpone it. I found it a few minutes ago in the innards of my car. Now we're back and better than ever, though, so here we go.
I have literally no memory of where I bought this thing, but I did get it a while ago. Today, you can get it from Jetpens for $7.25, or isellpens and Goulet closer to $9. In fact, while I buy a lot of stuff from isellpens, increasingly I am discovering that the truly inexpensive pens are best bought at Jetpens…or from China on eBay. You know how I roll.
Some quick housekeeping: Remember, the blog is pens.funkmon.com now, so update your feed, and we have a poll in the sidebar where you can say what kind of pen you want reviewed. There's an "other" option, too. Also: if you have terrible and negative comments, please write them. I love em. Also: very sure I'm going to do an under $5 fountain pen shootout. Interested?
Appearance: 9/10 if you're PZ Meyers, 5/10 if you are a normal person.
Oh wait. That might…that's not the pen. What is that?
This is a truly weird looking pen. It's equal parts squid lure, Jell-O mold, unmentionable stuff, desk pen, and calligraphy pen. The barrel is long and thins as it goes farther out, like a desk pen, the cap is clearly a squid, the whole thing is weirdly translucent, and it has ribbed texture exactly where you don't hold the pen. The whole thing's a little strange. Let's start at the top and work our way down.
The cap appears to collect condensation. Bad design or the result of being in my car's underbelly after a rain? You decide.
I'm really upset I blew my Squidward gag on the Parker IM review, when this is the one that could use it. The cap is clearly reminiscent of the body of a squid or cuttlefish. I thought this was really stupid, until I realized that they shoot ink! That actually fits! I'll allow that! No complaints here. The only problem is that when you look at the capped pen, it actually is a little too reminiscent of a squid, in my opinion.
I could catch a fish with this pen. Oh, is this not the pen either? Man, it looks just like a squid with a stupid face.
In fact, this pen looks so much like a squid that when I had it in my pocket (and the top was peeking out) people have asked me about why I have a squid pen. That's a little something you don't want to hear, I don't think. If you want a big novelty pen, you buy a big novelty pen. This is not supposed to be that.
That said, it's not unattractive once you get past the fact that it looks like a squid, something my last girlfriend has said about me which I think fits here. The section looks really cool, despite the fact that it was completely ripped off from the Lamy Vista, but the nib ain't so hot.
If I went back in time to 1924, and told a no name pen company to give me a nib with zero design, this is what I'd get.
Oh, it's super quality? Thanks, Pilot. I wouldn't have bought the pen if I wasn't assured super quality.What year is this? When was this nib made? It's entirely functional and lame looking, which is fine for an $8, but not fine when the $8 pen looks like it just got hauled in by some druggist who just dropped some acid. Why add a business suit to a squid?
At least Octodad's got that power tie.
The barrel, as is fitting for a 10 armed creature, has 7 grooves in it. Go ahead and scroll up and count them. I'll wait. I can imagine what possessed the designers to add these things in.
"Yes, it looks like a squid, but it's much too easy to put into your pocket. Maybe we should add some fins to make it harder."

"That sounds like a plan. Oh, also, if you're carrying it on the roof of the car, it will be more aerodynamic this way, and so you will have better gas mileage!"

"Brilliant! Let's move to production!"

"Wait, wait! I don't think I could shove this in any orifices very comfortably. Can we add a long soft taper to the end as well?"

"Sure!"

 
And thus came the Pilot Plumix.
Build Quality: 8/10.
When not being thrown on the ice at Red Wings games, the Plumix enjoys sitting there, not rolling off the table because of the wings on the cap.
The pen is all plastic, but it's really sturdy plastic. I have had no problems at all with this thing in general.
The cap design is strange. It's a screw on cap, which I actually don't normally like, especially in a cheap pen. This pen is cheap enough that you carry it around with you in case you need to predict world cup matches or something, and bothering to unscrew the tiny little cap makes you less inclined to use it. In the past week when I've had it with me, I've more frequently gotten out my 50 gram Sheaffer and given my whole arm a workout than grabbed this, because it's just not fun for quick notes as a result of unscrewing. Or maybe I'm way too picky. We'll see.
The cap also picks up condensation, which is a negative, BUT keeps the pen from falling off the table, a nice design feature. So I'll call that a wash.
Except it is still lame because that cap is SMALL. Look at it up there. It's barely bigger than a penny. It's so inconsequential as to possibly be lost or forgotten, which I do all the time. Of course, you could post it, but that's even stupider (totally a word) than normal.
Somehow, this looks even more like a squid.
I know this should be in the appearance section, but it's my review, I can do what I want. A lot of pens are beautiful posted, like the Monteverde Intima. This ain't one of them. This pen posted looks like someone made a horrible, horrible mistake, and needed to cap two wires they twisted together at the end of the pen. It seriously looks like the world's fanciest wire nut.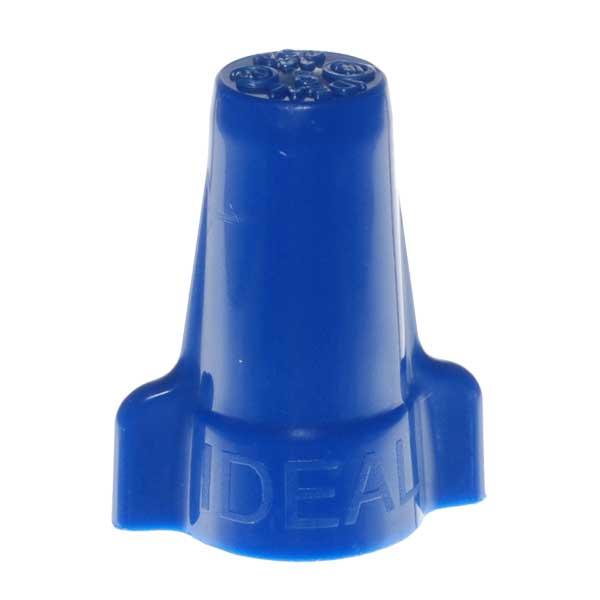 Cap to twisted wire pair, or cap to $8 pen? If you don't know, you haven't been reading closely. Shame on you.
It sticks on about that well, too. Mine, if I press it on there too hard, which I do sometimes just to laugh about the design of the pen, won't come off until I put a significant amount of pressure on it. That's fine if you have a proper cap and you can get more than a finger tip on it, but this one's like trying to pull a pebble out of your dog's mouth. You can do it, but the people watching you will giggle.
They also giggle because of the size of the pen.
It's actually not objectively huge or long, but it is the longest pen of these pens I've collected here (including some really long pens) and the shape makes it look even longer still. Top to bottom, Parker Reflex, Jinhao 599, Pilot Varsity, Pilot 78G, Bic Disposable, The Watcher of Moria, Faber Castell Basic, Parker 51, Sheaffer 300, and Parker Frontier.
So, while Cthulu here isn't cartoonishly long, it is the longest of my collection of normal pens, including, as we can see, some really big pens like the Basic. But, it doesn't look big. It looks long and skinny, like a long and skinny tree. What an analogy. As a result, the pen feels weird in the pants pocket, and looks weird in the shirt pocket. It writes fine, as the plastic is so light the weight works out.
There's also no clip on the pen, but with a pen this size, it's not like you're going to lose it somewhere and have it bounce around in your shirt pocket, so I don't care that much, However, if the incredible size and dumb shape didn't deter you from using this pen with your Midori notebook, then the lack of clip will eliminate the possibility for you. It doesn't matter much to me, but I have been in situations where the lack of clip was lamentable, and hence it's being noted here.
Let's move on to the section, which is, in my opinion, the best part of the pen. It's also the best part of the Lamy Vista.
The worst pen with the best section? I think so. I should probably review one of these at some point. Readers, if you have some you don't care about (and why would you), send em in.
If you look at that section there, and then look here at this section…
The section of the Plumix is the same transparent plastic with nearly the same shape as the Safari demonstrator, the Vista. It's triangular, with the bottom side being rounded, exactly like the Safari. If you're wondering why my hands are so dirty, it's because I just fished this stupid pen out of my engine block.
You'll notice they're broadly similar. The triangular section is absolutely fabulous to use. That was top of the line design. I'm really glad Pilot stole it for this pen. Now why isn't it on all their pens? It's very curious. Even much more expensive pens like the Metropolitan, or … uhhhh, you know, whatever else they have, don't have this nifty section, and as a result they are worse to write with. And it's not that they can't do it. This is the same feed and nib that are in a bunch of Pilot products, like the Metropolitan and the 78G, and…their other stuff. Okay, I'm not well versed in Pilots. So sue me. Please. I would love the publicity from that lawsuit.
Refilling and Maintenance: 7/10.
This is the pen with the back taken off…it looks even weirder like this, doesn't it? Like the bad guys in the water levels of Mario.
Normally, for a 7, this pen would need to come with a converter. It doesn't. But, one can be bought for like $3, so no big deal. Also, this feed and nib are basically used on all of Pilot's inexpensive pens, so if you want a different kind of nib, you just buy one. It may require buying a 78G on eBay or a Metropolitan or something, but it is possible. You can easily get fine, medium, and broad italics (or in the real world parlance, medium fine italics) from these other pens, then shove it right into Oswald, here. That's utility.
Performance: 7/10.
This is one of the best pictures of cats standing up on the internet. I am a huge fan of cats standing up. This one's also good, and so is this one, for some reason. The cat just looks weird like that. Here's an album of a cat who stands up basically all the time.
Okay, this is an italic nib, so we're not going to get much higher than stale Oreo on the food smoothness scale, and this is right up there at somewhere between unripe pear and saltine cracker.
For those who don't know what an italic nib is, it's a nib that lacks that ball on the end, the tipping, that makes it a smooth writer. This is why you can see in the above picture that downstrokes with this pen, the 78G, and the Frontier are thicker than the side strokes, because the ball shaped tipping isn't there to even out all the strokes, as can be seen in the Basic pen and below.
This pen is marked as an italic medium nib, though it writes more like a fine. This is actually good if you want to do italic writing, but write small, like in a narrow ruled notebook. It gives you a great effect without filling in your letters, like what happened in my Frontier's writing. However, if you do do italic writing, you will look like a complete jerk.
This owl's such a (bleep).
But, if you use normal rounded script, the italic nib does lend a lot to it. It makes your handwriting simultaneously worse to read but seem better, like adding more sugar to your carrot cake.
Let's talk about this for a minute. It used to be that carrot cakes tasted good because they were good. I got one for my birthday this year that probably had a family sized shampoo bottle of frosting on the top, plus a 4 inch high carrot, plus the cake itself was so sugary as to be practically uneatable. I still ate the whole thing in one hour, BUT I DIDN'T LIKE IT. Let's move on from this in carrot cakes, world. Some stuff can be sweet, like chocolate. Let's just leave carrot cakes alone.
This is a letter I'm sending to a new penpal. Much of it was written with the Plumix. All of it was written by me, making it practically unintelligible. I am counting on this, because if she can understand what I'm saying, she'll probably realize how dull of a person I actually am. I crave approval.
So, if you write normal like this, and you don't have the handwriting skill of a squirrel with two fingers chopped off or worse, like myself, the italic nib isn't hard to use, and it adds spice to your writing. As a bonus, because it's finer than, say, my Frontier nib, you don't need to refill it with ink every page. I managed to plow through a cartridge in about 20 pages, but on my Frontier, I literally do have to refill every single page. No joke. That thing's an ink hose…but I love it.
I was able to write those 20 pages because the pen was so well balanced and the section was so nice. It's lighter than a Safari by a few grams, and even easier to write with, if my memory serves me right, so it wasn't tiring. Where my Safari would get all weird and slippery, this pen never did, and I never got bored with writing with it.
A nice happy medium is the 78G, one of the crappiest pens I've ever used. It's leaky and cheap and ugh. So, I'd find that thing online with a B italic nib, and shove that nib on this pen, and then you're in business with a fun writer that's really eye catching. Then you must, for the love of god, destroy the 78G. Cut it up and burn the pieces. Mail them to the four corners of the Earth with a curse on the box.
It's not necessary to go get the broader nib, though. The Plumix, as it is, is subtle and easy to use for an italic (it's a cursive italic), and that's pretty good. But, it IS an italic, and it's your only factory option. I just can't give a score better than 7 to a pen that forces you into a niche nib. I like how I say that as if these numbers mean anything.
Value: 7/10.
Yes, this pen is cheap, and yes it writes fine, but I wouldn't recommend it over, say, a Reflex or a 599, or even a Bic or Varsity, or any other cheap pens there are out there. If you want to do Calligraphy, I'd suggest a Sheaffer Viewpoint, a pen specifically made for that which is about the same price. This pen is so weird, I don't know if I could ever recommend it to someone, and there is where it holds its value. It's cheap enough that it holds value purely as novelty, which is why it gets a 7/10, plus it's the only cursive italic (rounded italic) nib at this price point, I think.
Conclusion: 7.6/10.
This pen is perfect if you're a fan of cephalopods, sex toys, desk pens that you can take with you, and/or cheap cursive italic nibs. This pen is absolutely not recommended for anyone else. But, its novelty is enough for me to say it's an interesting buy, and there is nothing else like it. So, if you have $8 burning a hole in your pocket, give it a shot. Otherwise, save up for a better pen.
The terrible writing? I actually embedded this one in Performance.
Edited by Funkmon, 11 June 2014 - 14:00.