Fellow Collectors, 
We are delighted our LR7 Moonlight, hand crafted by Paul Rossi, has won the Pen World 2014 Readers' Choice Award for Best Metal Mastery.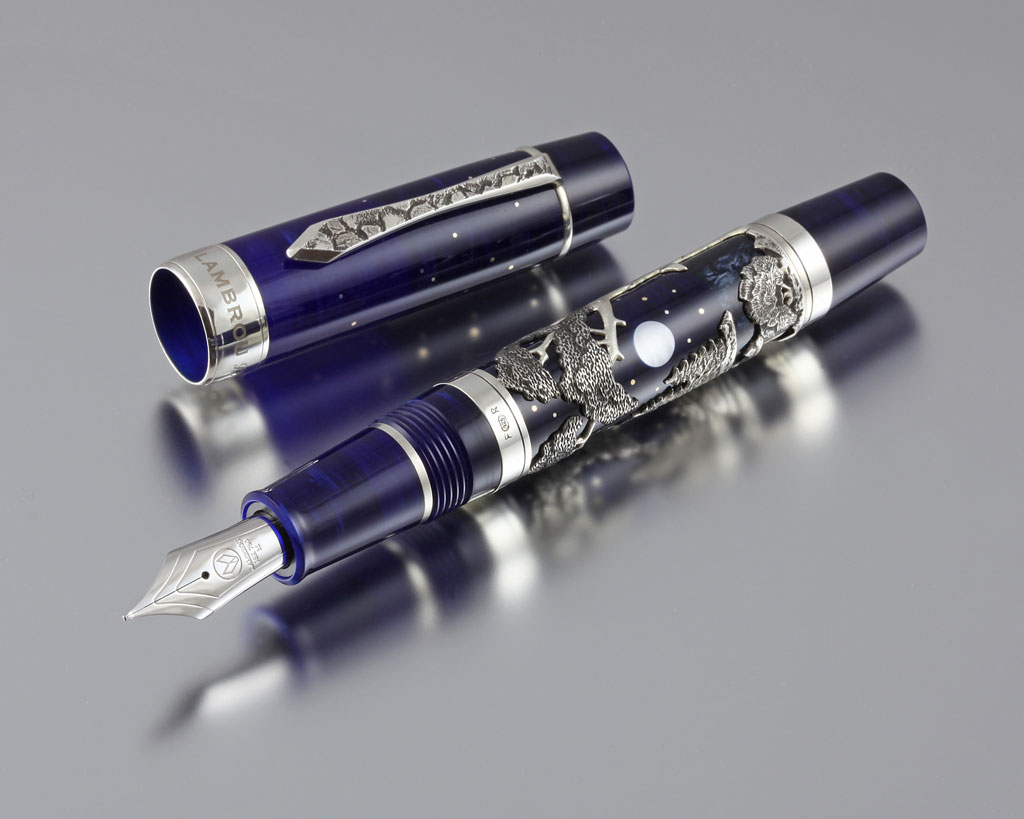 The Awards will be officially presented by Pen World at the Washington, DC Fountain Pen Supershow in August.  In honor of this great award we have invited  Paul Rossi to receive the Readers' Choice Award on behalf of Lambrou Pens. 
The LR7 Moonlight photo in the article is of the final Artist Proof, with the Lambrou Pens previous 370 nib unit, and a plain cap band. 
Please be sure to get the June, 2014 Pen World Magazine to read the full article.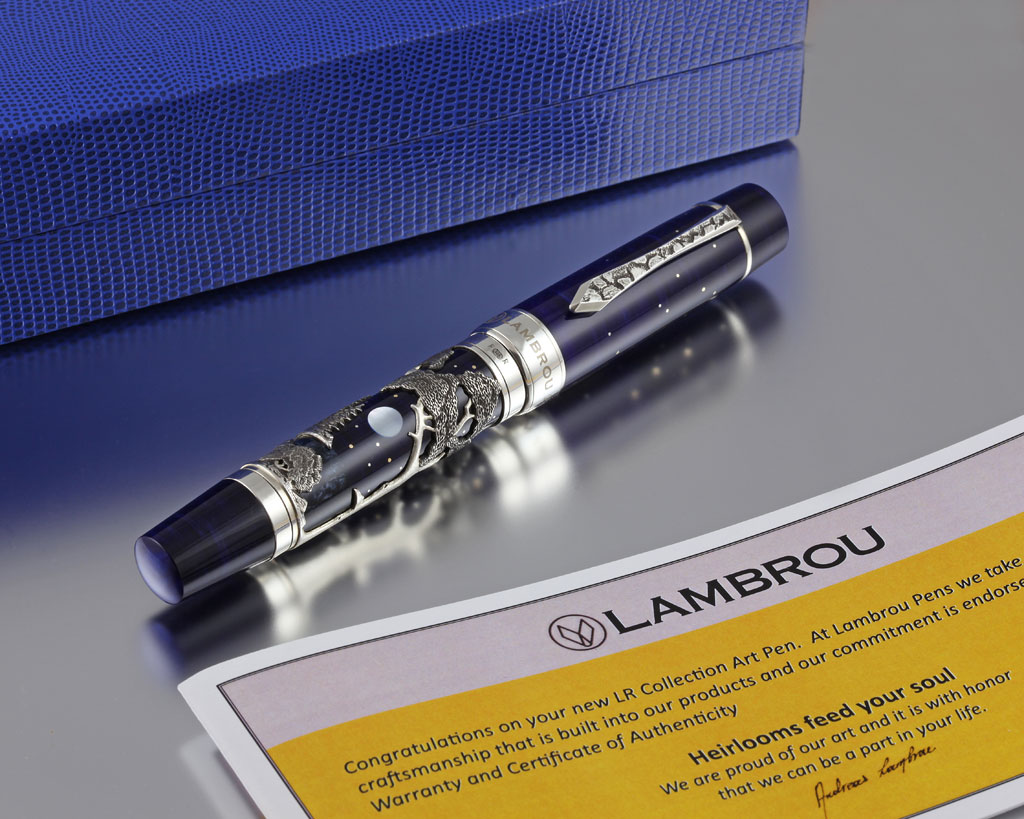 These are the latest photos of this Artist Proof fitted with the new 380 nib unit.  The nib and cap band are engraved with the new Lambrou Pens name and logo. 
I took the photos of both Artist Proofs, including the ones in Pen World and in this article, and have personally handled the pens and the LR7 Moonlight is indeed another tremendous work of art by Paul Rossi.  The pictures do not do the pen justice.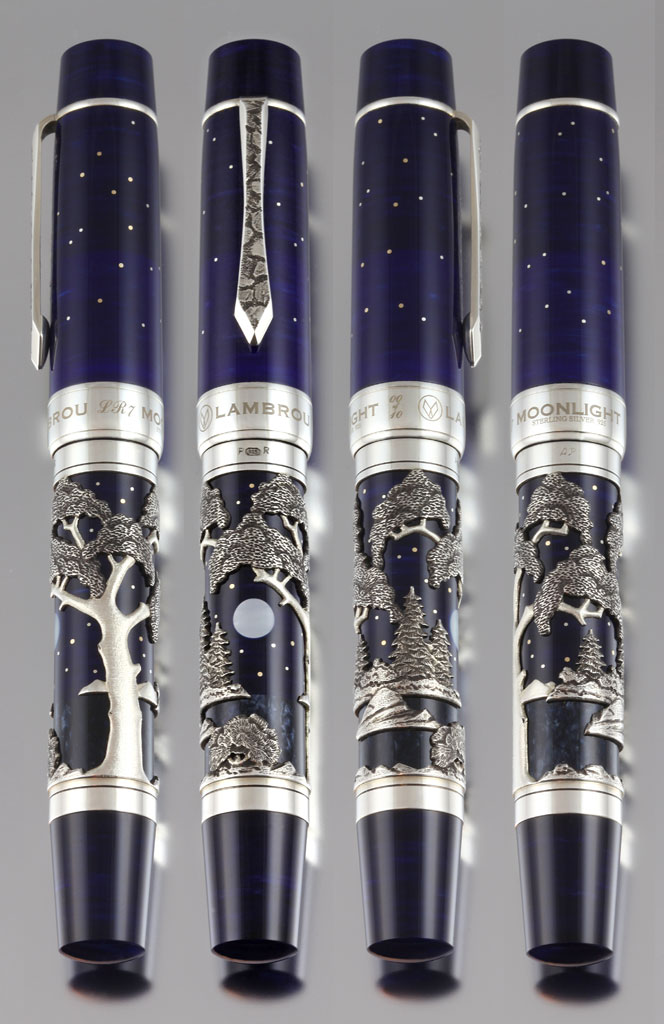 List price for the LR7 Moonlight is $6,750. 
The edition is 10 pieces world wide.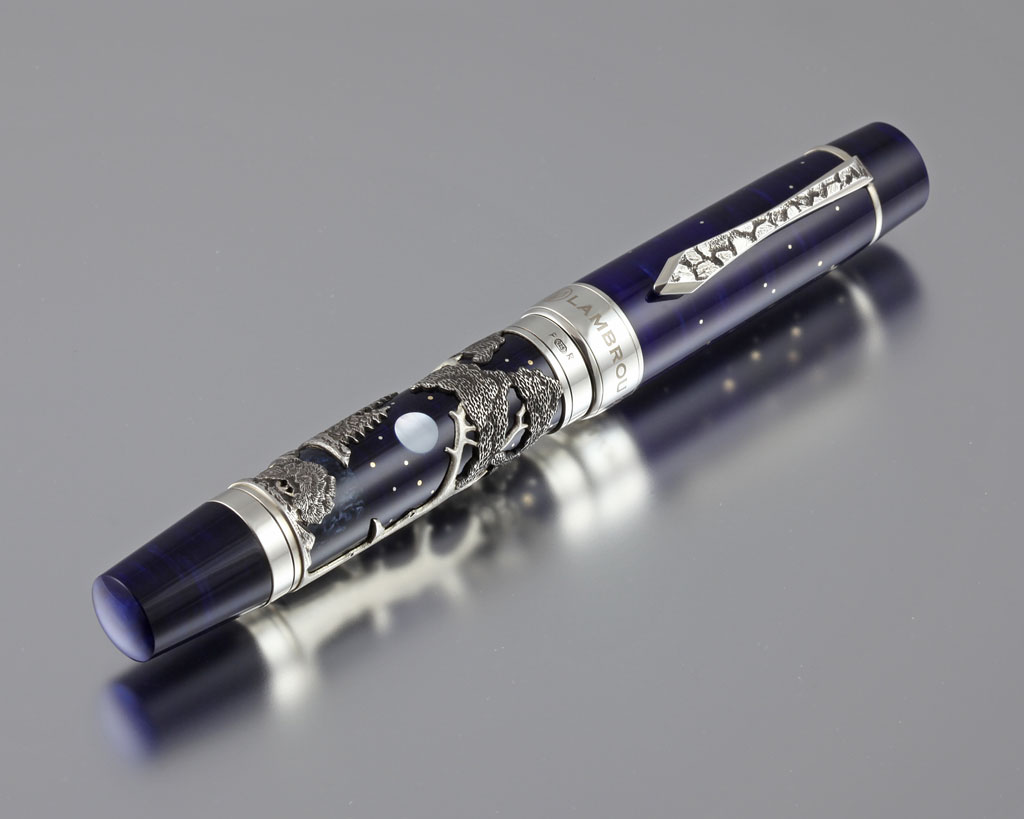 For further details on the LR7 Moonlight please contact us by email: orders@lambroupens.com or claspeninc@aol.com
Thanks! 
Andreas Lambrou
President - Lambrou Pens Inc.
andreas@lambroupens.com 
Jim Mamoulides
Creative Director - Lambrou Pens Inc.
jim@lambroupens.com