Hey, so I have a blue waterman level filling pen with a nice flex nib.
Until quite recently, the pen was working perfectly, smooth and evenly with the right amount of ink coming out (i.e. no globs of ink blopping out at inopportune moments).
The only trouble I had with it was that I wasn't really used to using fountain pens at the start, which left me with leaving small ink sprays if I waved the pen around or didn't put a lid on it when leaving it down on the table.
Now though what happens is that if I fill the pen by dipping it in a pot of ink and using the lever, is that the pen writes normally for a short amount of time. However, now it likes to run out of ink much, much sooner than before.
I don't write with a larger amount of flex than before and the ink doesn't seem to be leaking anywhere.
This is the pen, I don't know what model it is: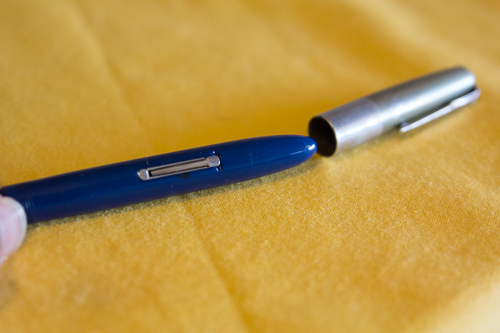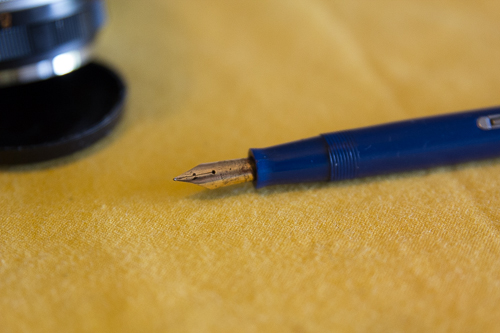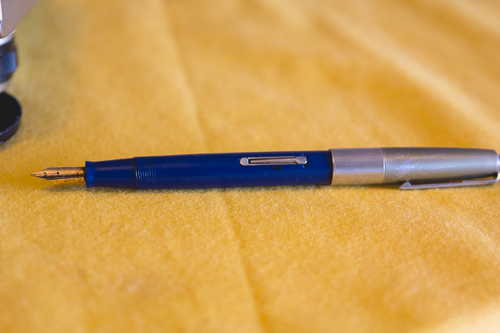 So where does the ink go? is it being absorbed by the pen? Has the sac broken and is the body holding all the ink? (I don't think the section comes off)
Is the devil stealing my ink? How do I stop him?
Edited by jelly, 15 May 2014 - 18:55.