Once I'd gotten over the original shock and disappointment of Flounder's April foolery, I started to think about how I could turn the H616 Flighter trick into a treat. I realized that if I sawed off the barrel of a 616 at about an inch, I could file it down a bit and tap a smaller (fake? or just regular size?) Hero cap onto the stub. I was searching all over the workshop for an appropriate barrel finial, when I realized the 616's ink sac guard (which I had previously removed) would fit almost perfectly. The sac itself does not stick out at all.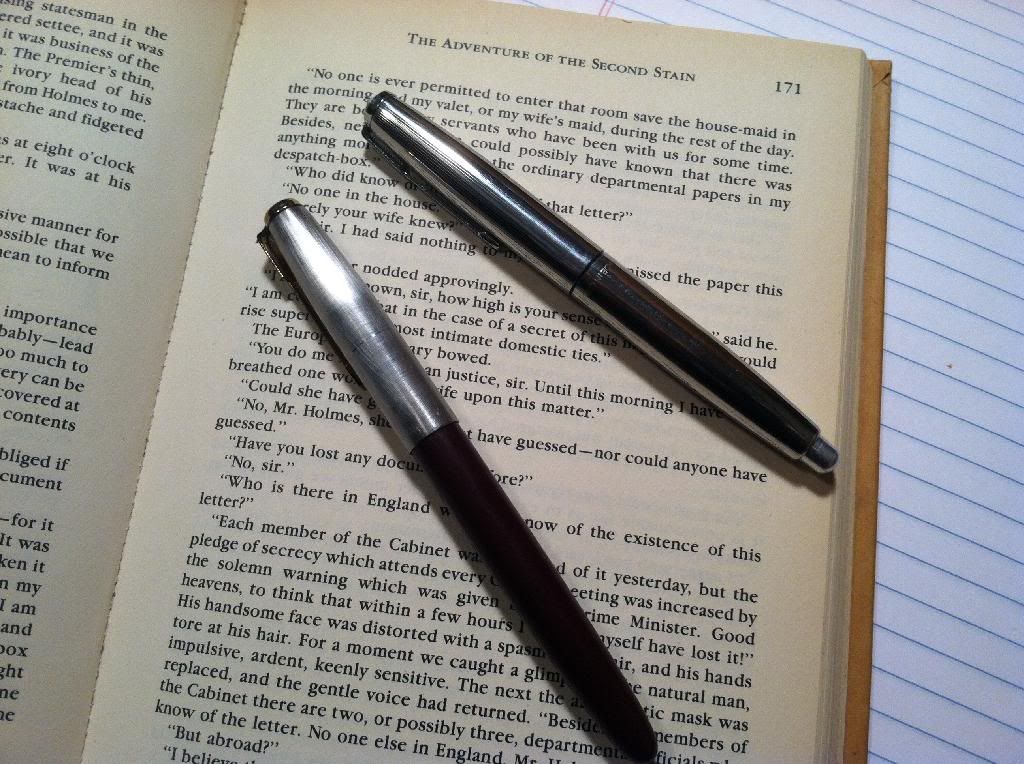 Here it is with another 616 and a Hero 340 -- a real Hero flighter. The 616 flighter is heavier than both of the others, similar in heft to a Parker Super 21.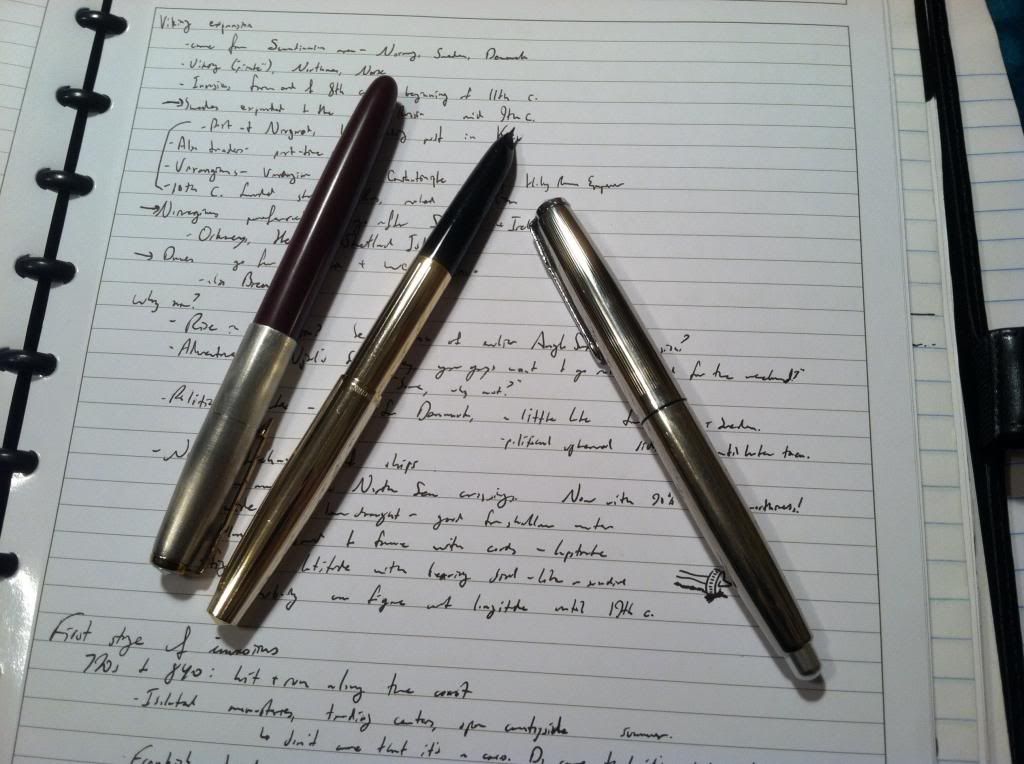 Surprisingly, it does post. 
With its length of plastic barrel after the section, it kind of reminds me of the Wing Sung 612A. I've had one of those on my wish list for months now, but something else has always seemed more important.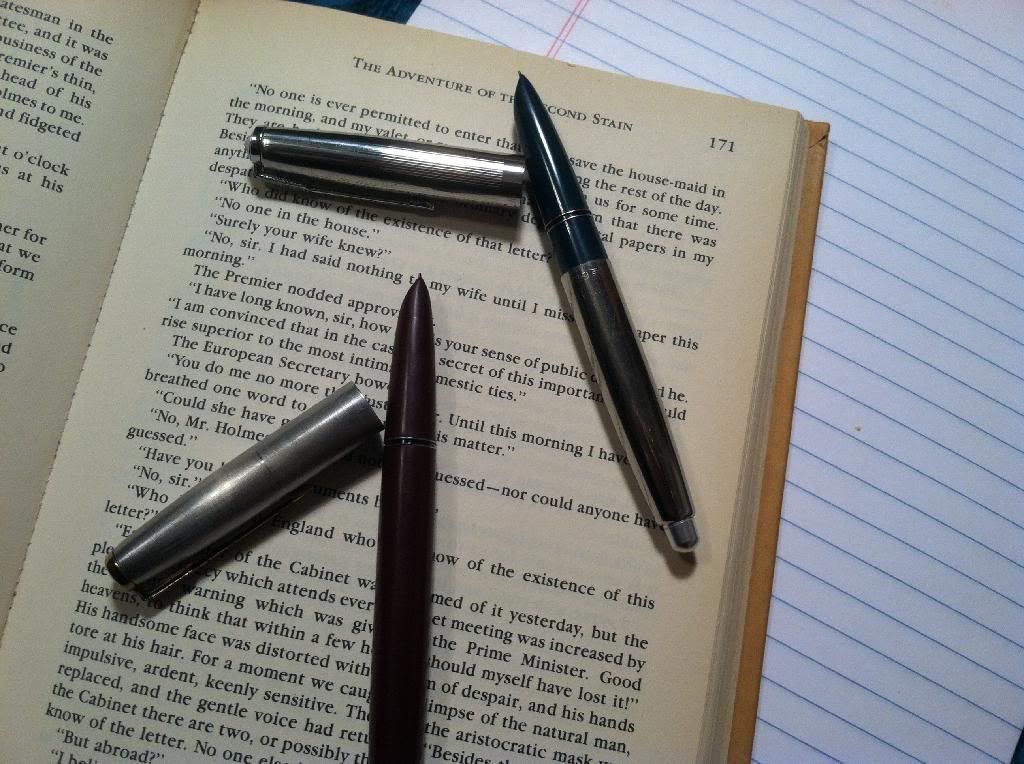 One last thing: here are my two favorite Hero 616s next to one of my Parker Super 21s. Can anybody tell if my 616s are regular or jumbo based on the size of the 21?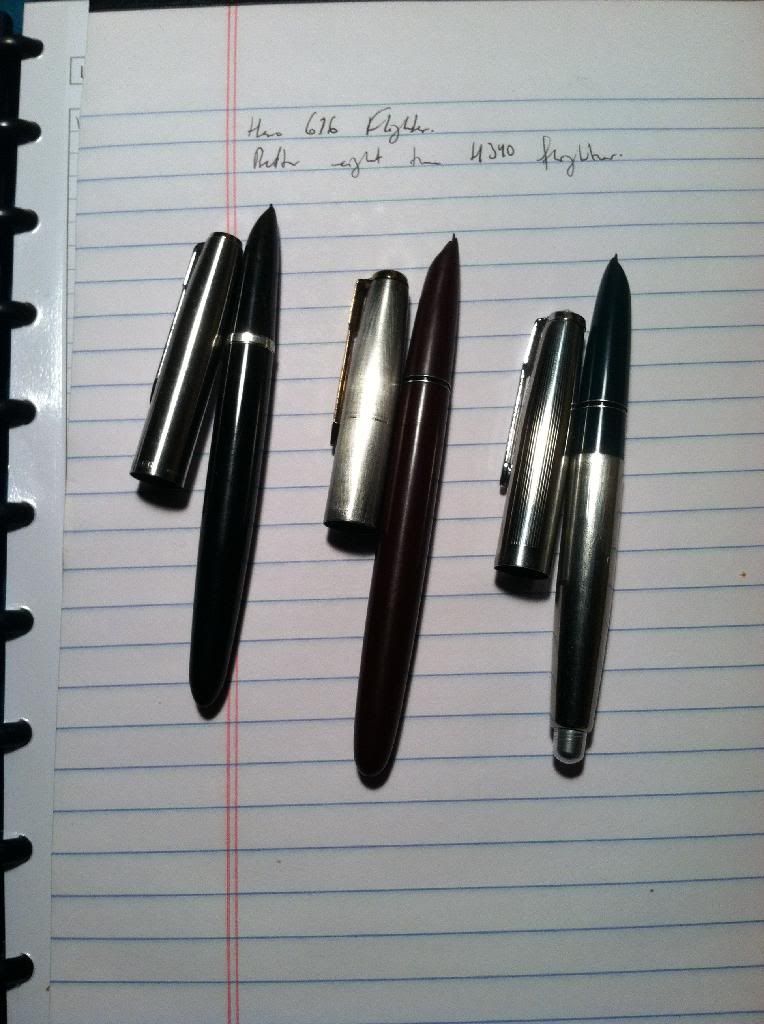 I'm going to try taking notes with the flighter for the rest of the week, and let you guys know how it goes. Wish me luck!