Received this pen today.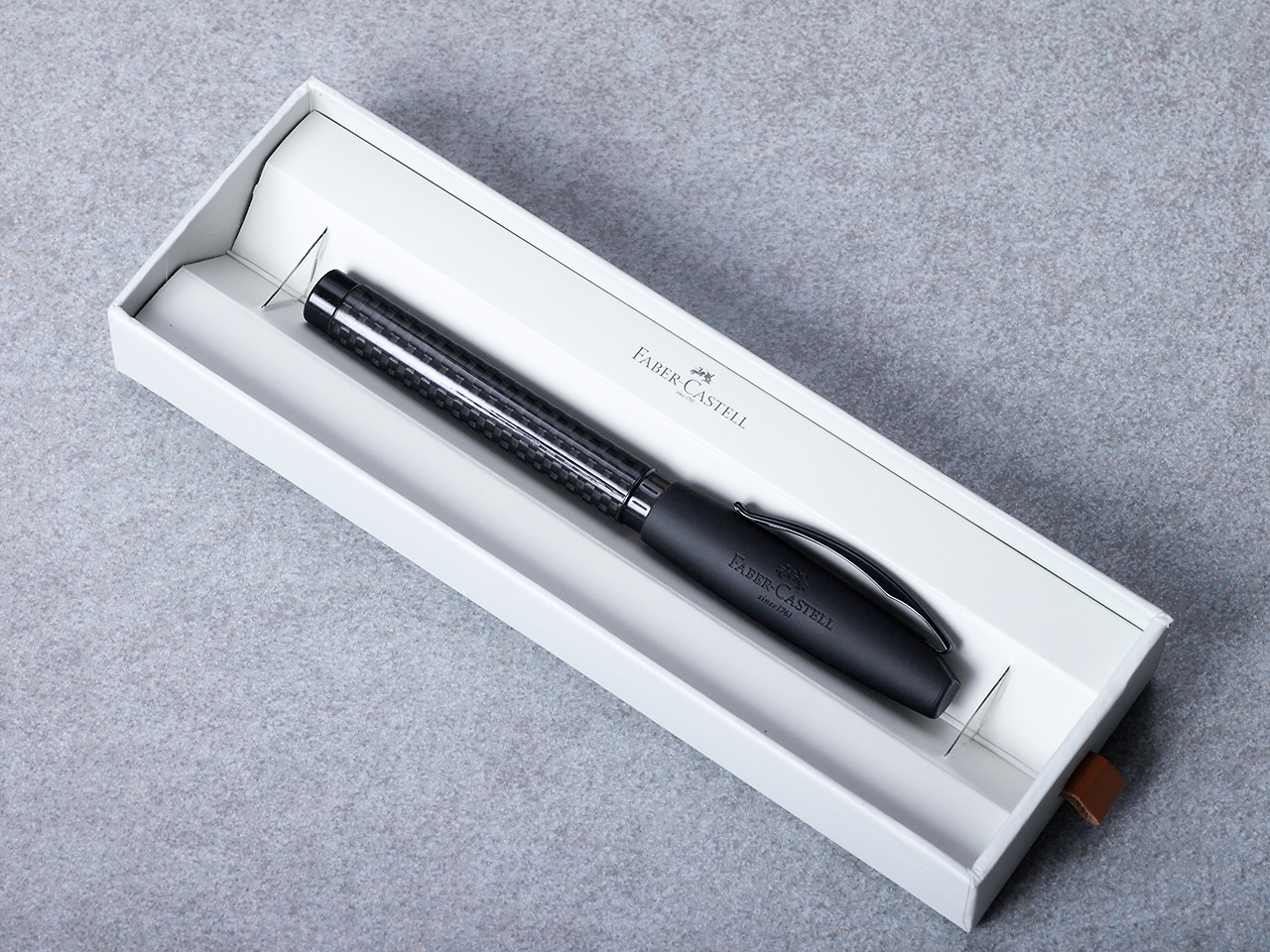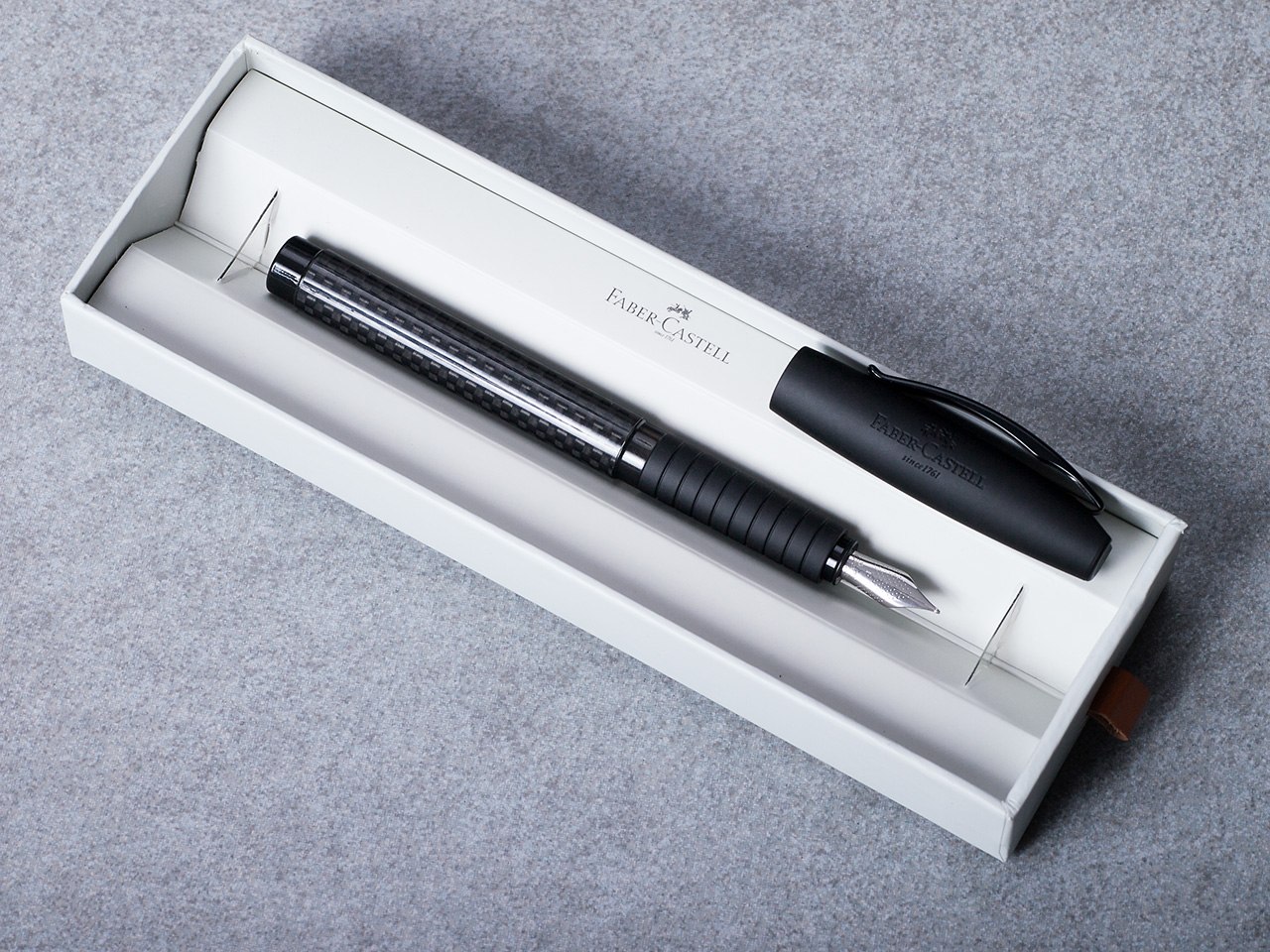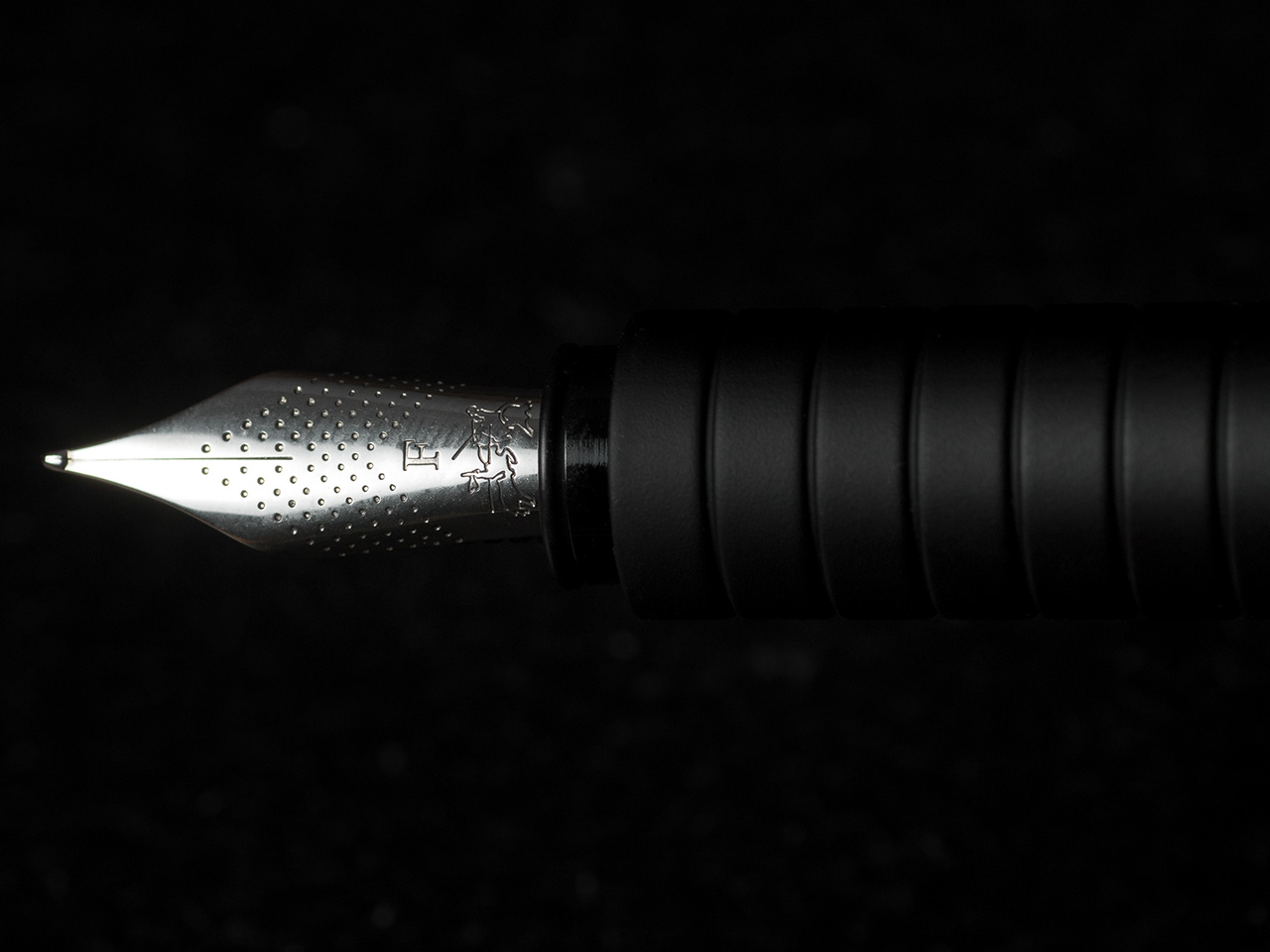 Got it with the Fine Nib (seems pretty close to medium on my Sheaffer Snorkel, and just a hair larger than a Goulet Extra Fine Nib, which makes some sense as both nibs [Goulet/Jowo and Faber-Castell] are German if I am not mistaken). Also in the Carbon Fiber Finish which is under a clear shiny coat. 
Using a waterman intense black cartridge in it currently since none of my standard international converters work in it (too thick for the barrel of the pen). Feels nice, not too heavy, cap is a little odd though (and not something would want to post). 
If I didn't get this one, it was going to be the leather one. 
That nib is smoooooooooth though, with a good flow to it, will have to see if it starts right back up tomorrow or not, this one might be my carry-everywhere pen. 
Quick write sample comparing the nib's width next to my other inked pens. http://static.karlbl...pril_2_2014.jpg
Edited by KBeezie, 03 April 2014 - 00:31.