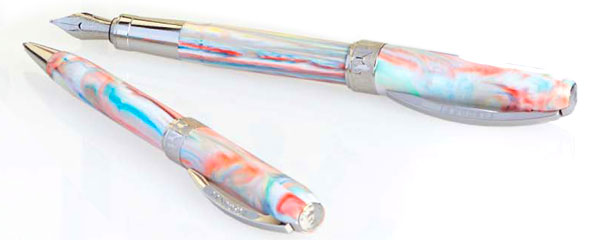 This new Visconti pen should be considered in an all-inclusive manner, due to its double purpose:
1) A large part of the profits will be donate to the charity ("Merry-go-round for Meyer" Association) for the purchase of medical equipment for the Cancer Department of the Meyer Children Hospital in Firenze;
2) the pen was created as "the First Pen" of a child; in fact, the package includes a "First Pen Certificate" to be given to a child.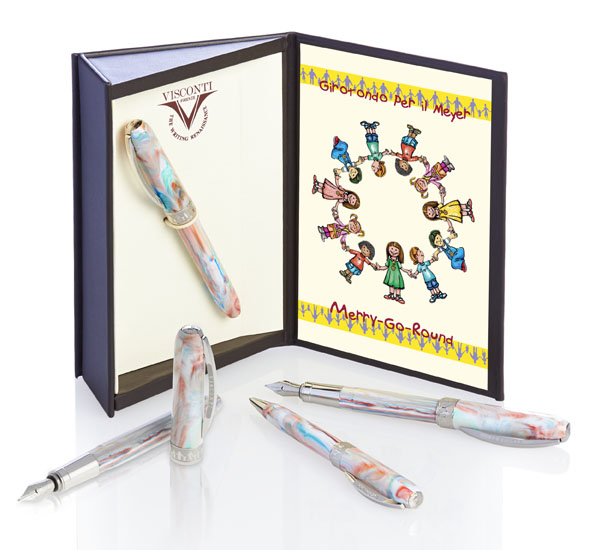 The pen is a variation of the Rembrandt model, with dedicated ring and top, made in a light natural resin with vegetal colored inserts, mixed together to represent the children drawings.
All pens are different each other, due to the casual mix of colors and veins.
(Unique price, for fountain pen, roller, or ballpen: Euro 120 in Europe (VAT included).
I just published an article in my Blog: http://blog.giardino.it/2014/03/18/merry-go-round-visconti-for-meyer-children-hospital/