Figured what better way to get into fountain pens than to start inexpensive, fortunately had a couple friends who were able to get me some recommendations on favorable ones. Most were about 10USD or less, the most expensive 'single' pen was the Uranus KSF-301 w/ Box for about 17USD. 
My favorite of the pack is the Jinhao X750 with the Goulet Extra Fine nib, followed by the Jinhao X450 which I replaced with a Goulet 1.5mm Stub Nib (I put the 2-tone Jinhao M nib from the X450 onto my Nemosine Singularity). On the thin side it's a toss up between the Kaigelu 363 and Jinhao 611. The Hero 616 is probably the least favorite of all the Chinese ones I've tried. 
Baoer 507 "8 Horse" (one of a three pack I got, I kept the silverish one)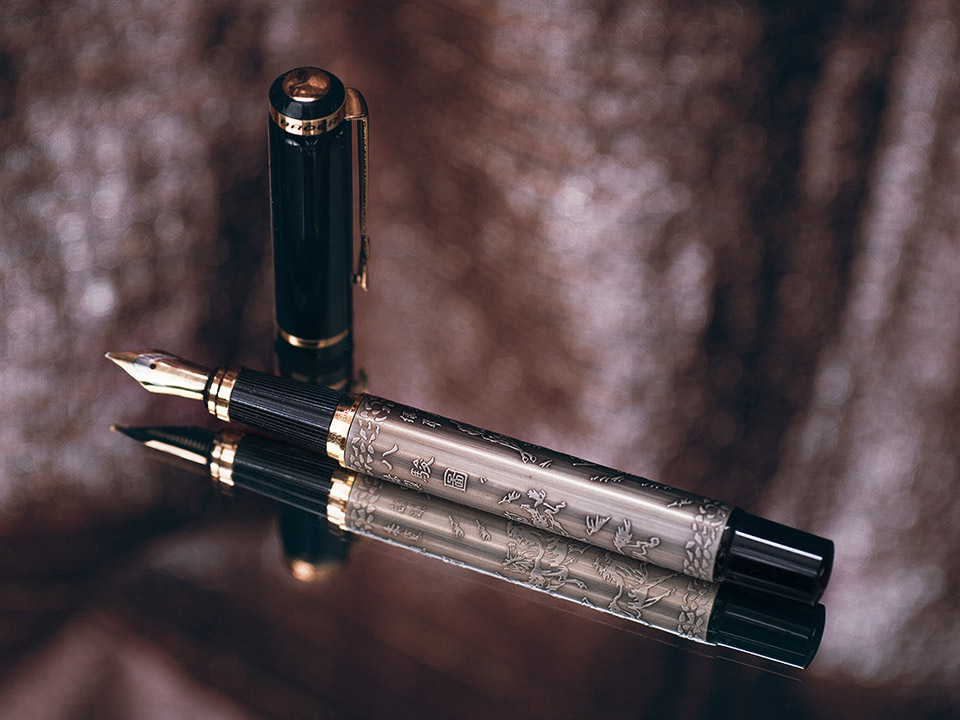 Jinhao 611 in blue, aside from the Hero 616 I have, probably the finest on the nib size I have.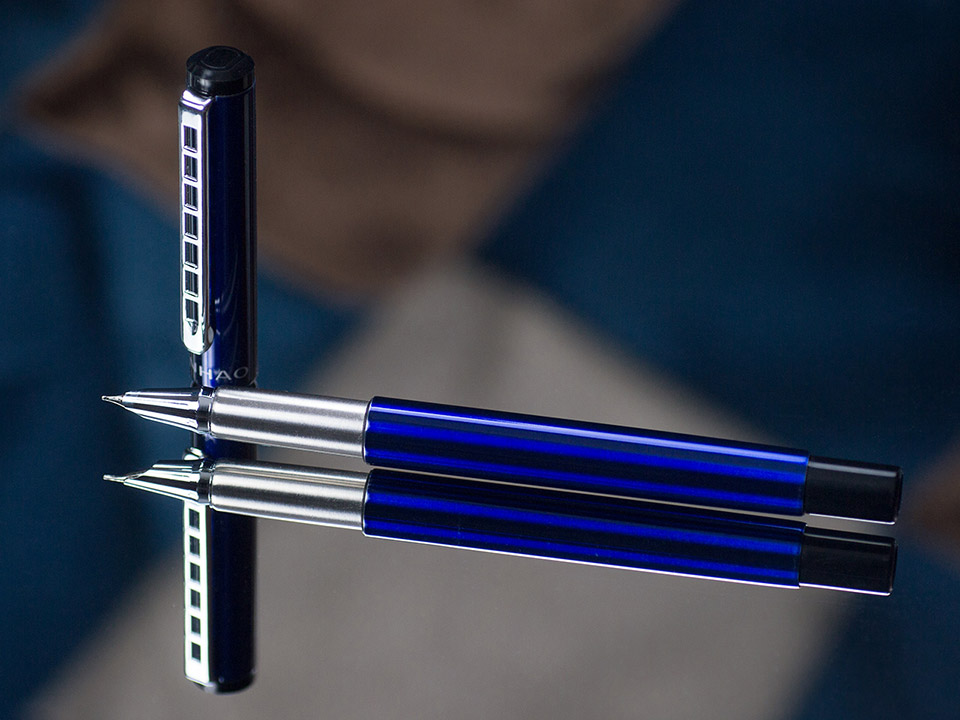 A Kaigelu 363 and Haushilai 2111, bought them as a pair, I like the Kaigelu better of the two.
A Duke Uranus KSF-301 (~ Medium Partially Hooded Nib)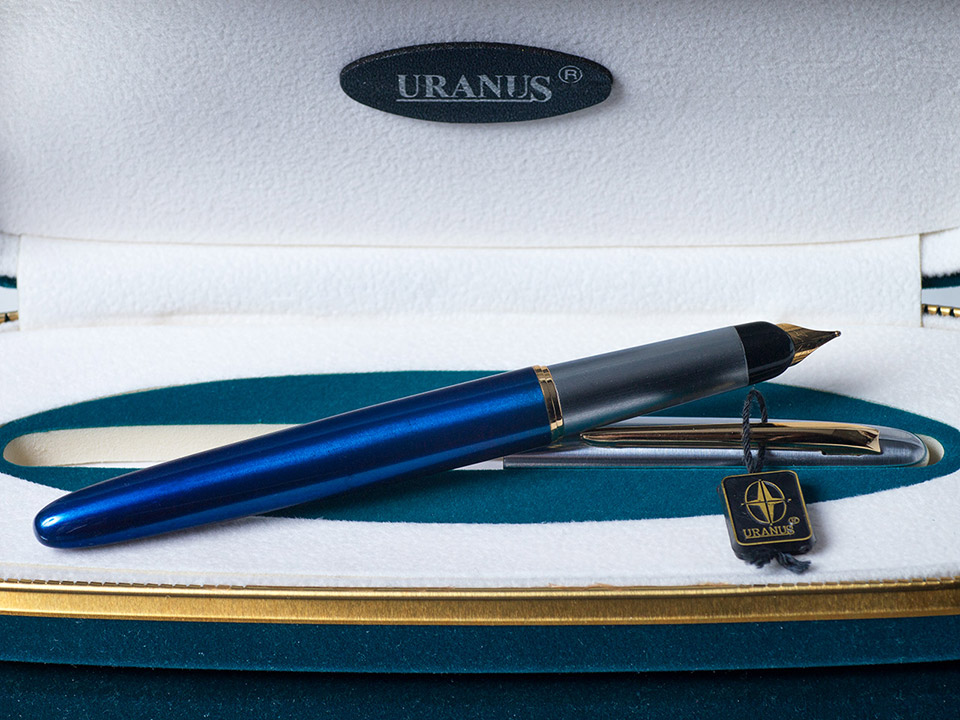 Jinhao X450 in "Distressed Black"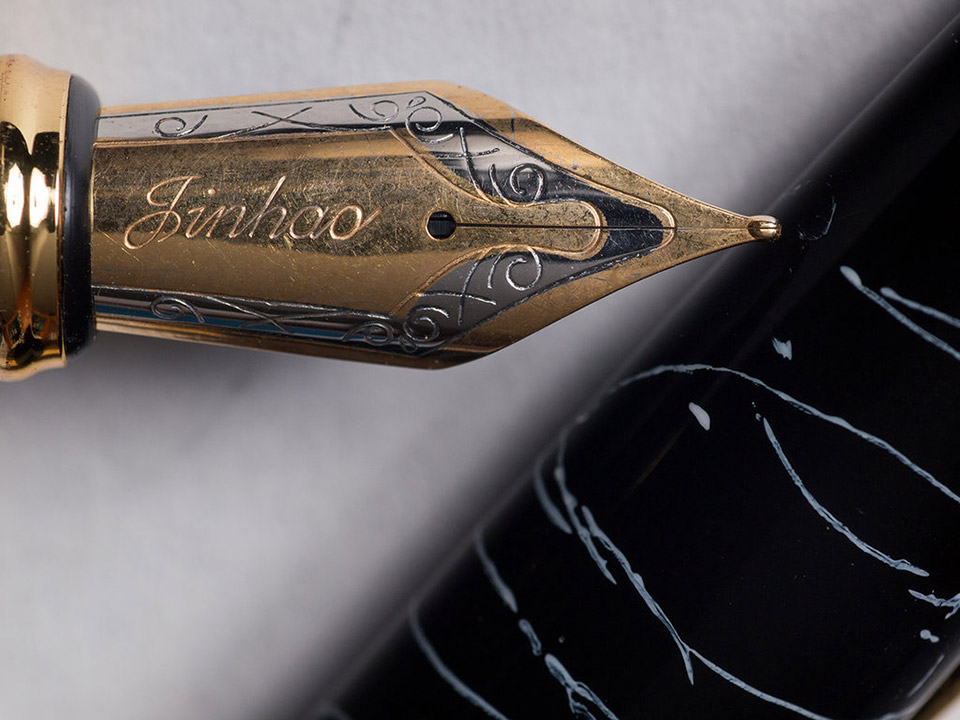 Jinhao X750 "Shimmering Sands" with a Goulet 2-tone Extra Fine Nib. Currently my favorite of the chinese pens.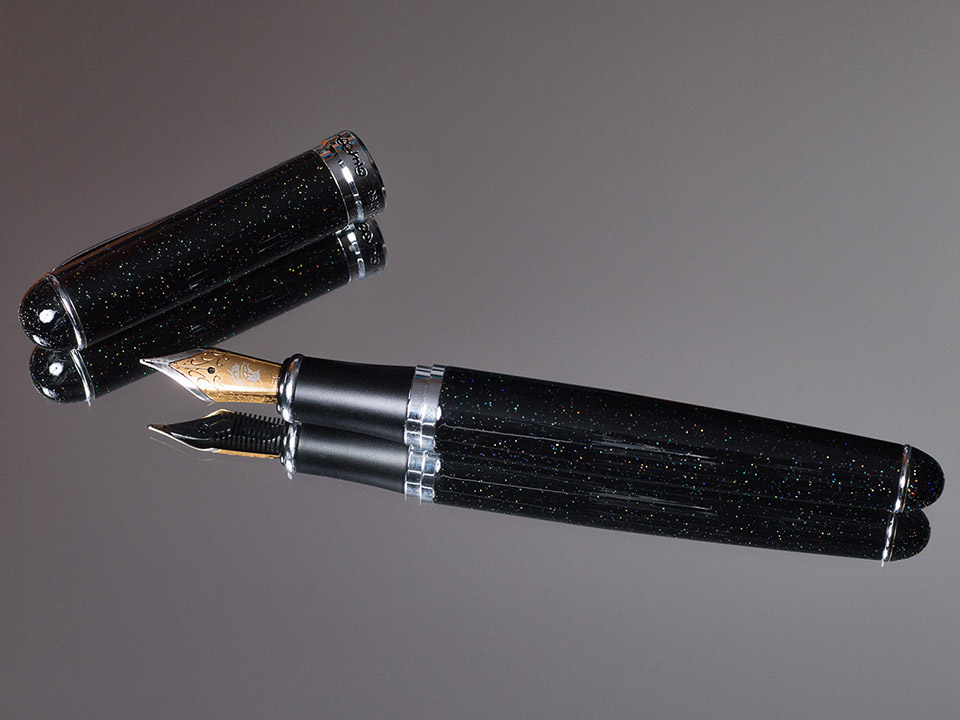 Most of them side by side (the non-Chinese ones shown being the Sheaffer Snorkel, Nemosine Singularity, and the unbranded green one in the front)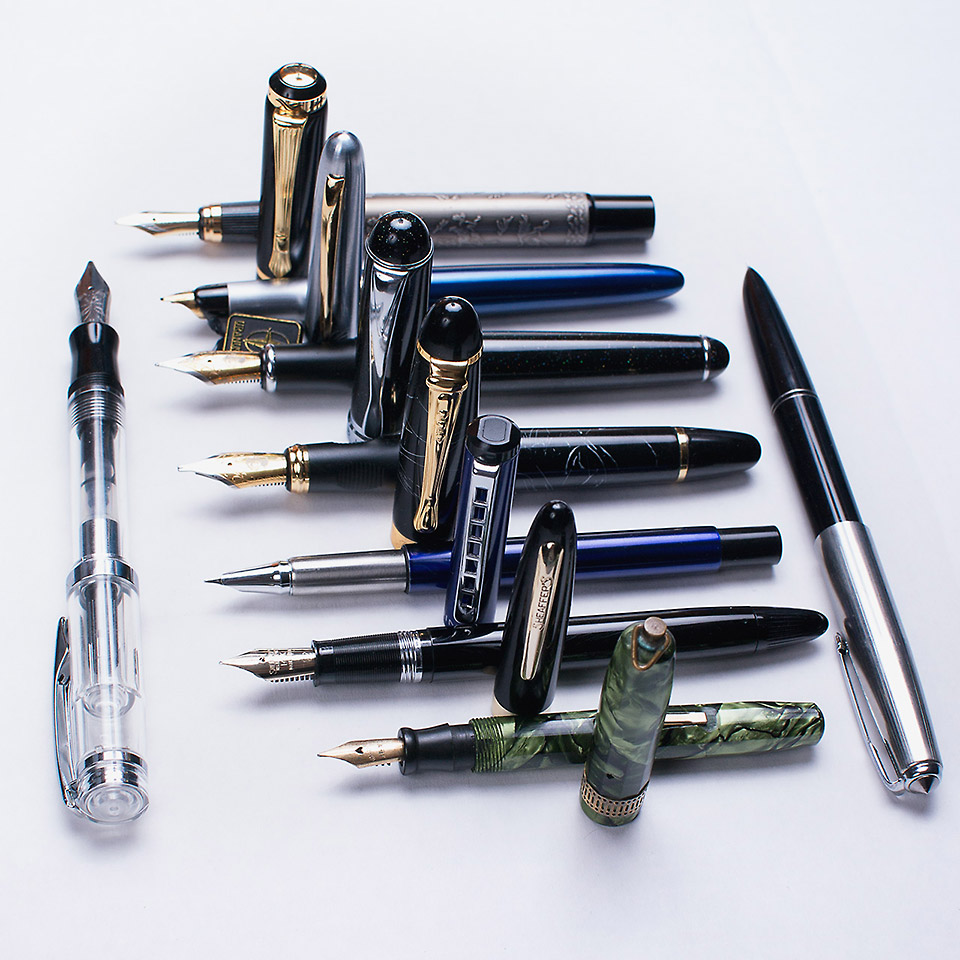 Edited by KBeezie, 15 March 2014 - 21:24.