Dear FPN'ers,
   Good Morning!! My Father has crafted these 8 Ebonite Bamboo pens last week!!
   The colours are Red ripple, Olive Ripple,  GreenRipple, Pink Ripple.
   All are in Matt finish
   It is converter Filling mechanism. The nib is fine and the feeder is ebonite.
   Sharing the pictures for FPN'ers . Comments are welcome.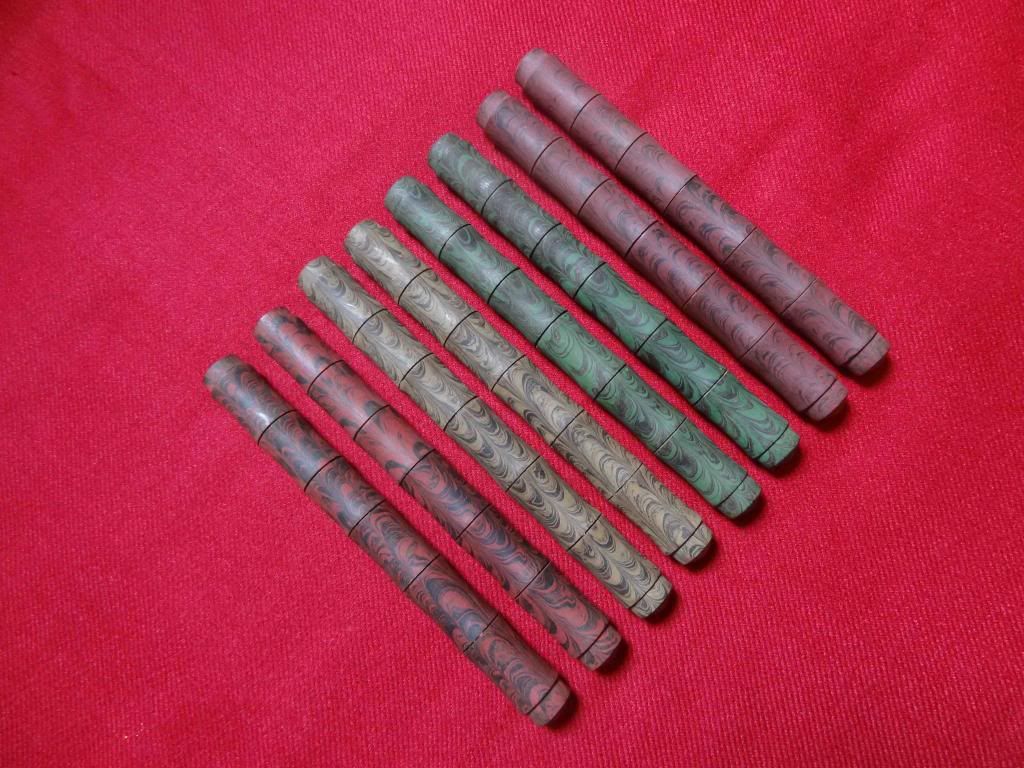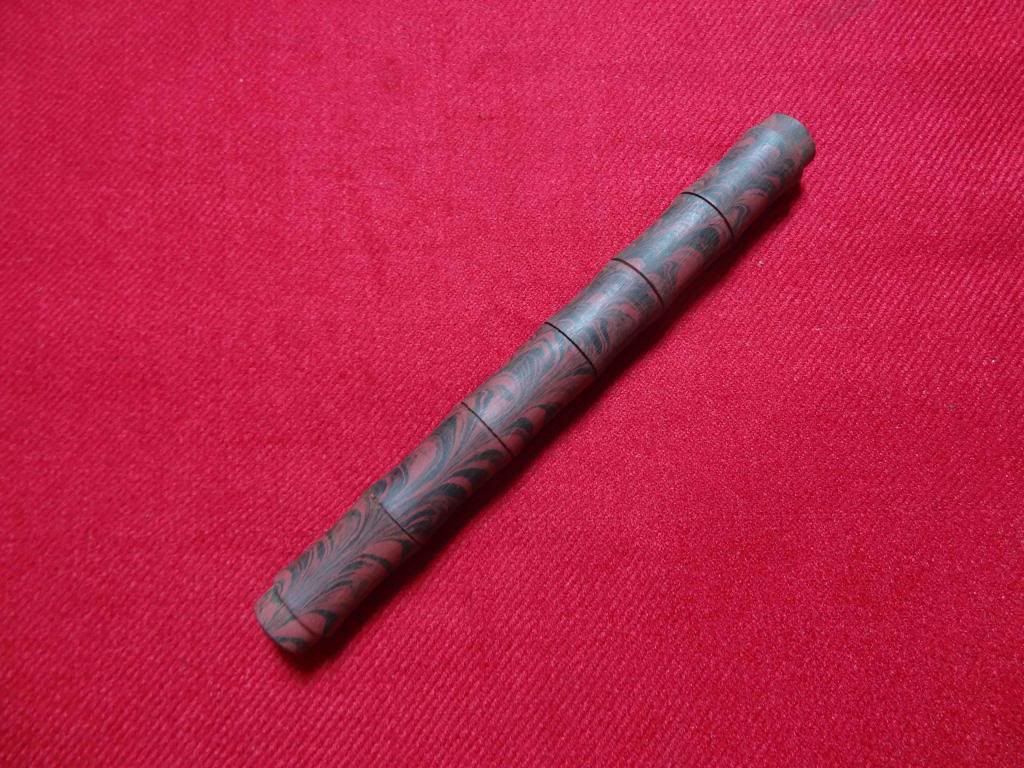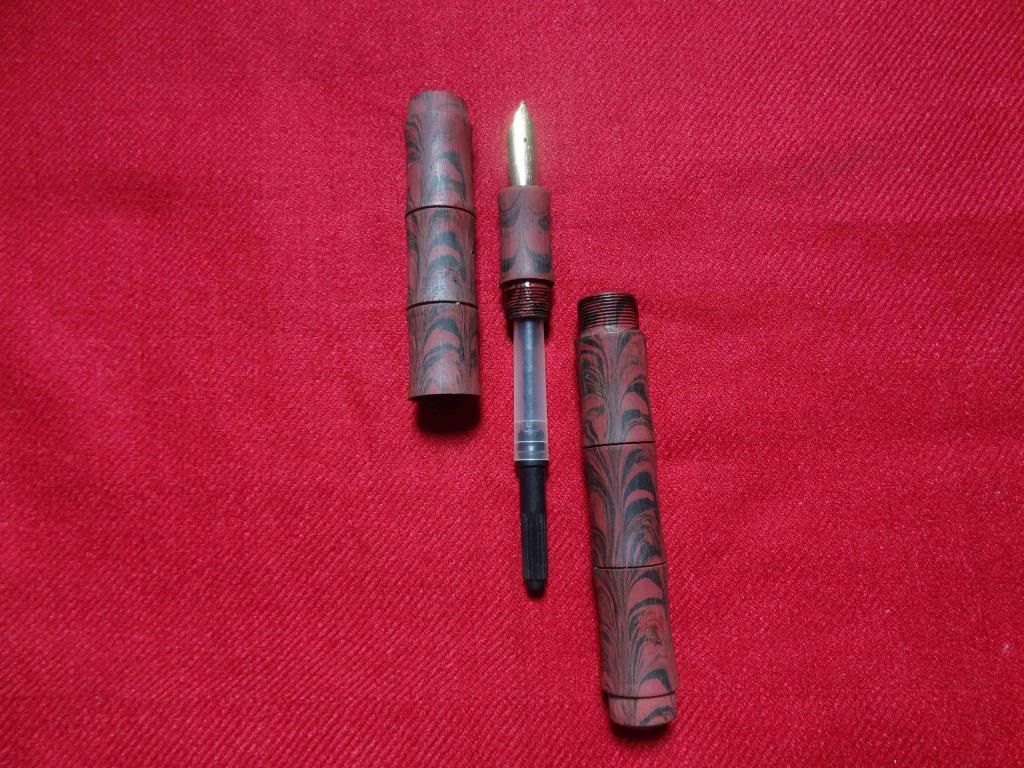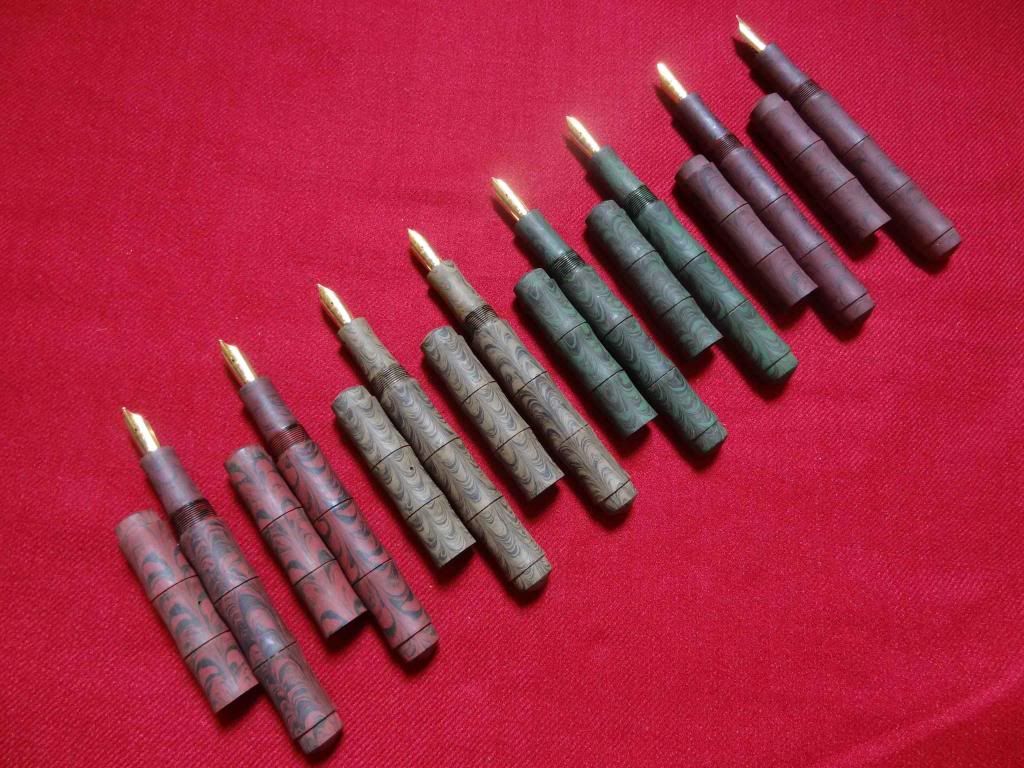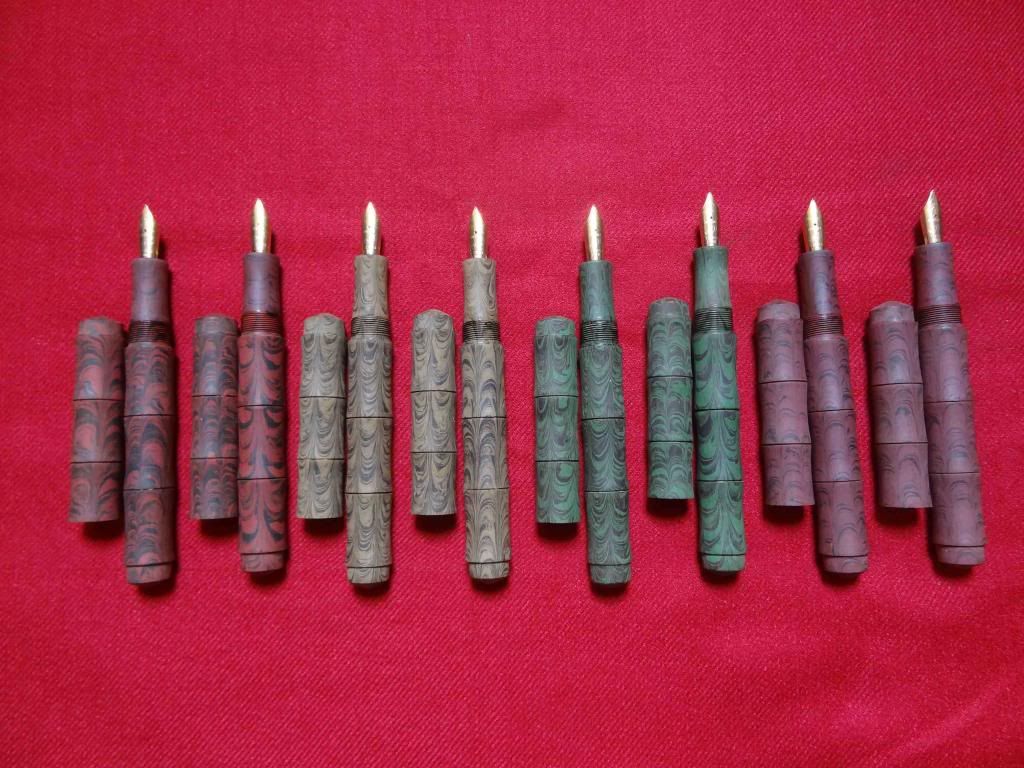 Thanks,
Kandan.M.P
Ranga Pen Company