Montegrappa Horse 2014 is finally ready.
I published an article in my Blog : "Horse 2014 by Montegrappa celebrates the Wood Horse:
This is the first paragraph: "Say good-bye to secrecy and deceptiveness of the Water Snake lunar year: on 30th January 2014 the Chinese zodiac has shifted into the Wood Horse* sign, and Montegrappa celebrates the proud and cheerful spirit of Horse people by its new creation, Horse 2014. This masterpiece in black resin is available as a fountain pen or a roller pen, both issued in two different versions and limited editions.
An ideal gift for those who were born in the years 2014, 2002, 1990, 1978, 1966, 1954, 1942, 1930, 1918 or 1906, Horse 2014 can be found in Giardino Italiano's on-line store."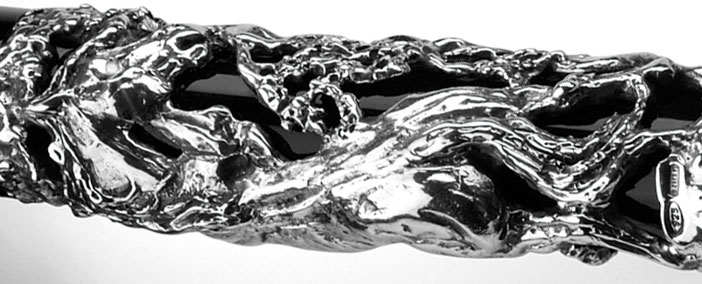 The sterling silver die-cast overlay of the barrel, depicting a running horse.
If you use iPhone or iPad, you could be interested in our free APP. Download it from Apple App Store to be the first to be informed about news and specials.