Howdy,
So I did a quick search of the forum but wasn't able to readily find something akin to what I wanted to know.
I went to school in NSW (Australia) in the 90's, where they were teaching a very basic linked style (I don't recall the name off hand) and didn't spend much time with me personally because I'm left handed and also my teacher during the years spent learning penmanship disliked me and spent no time with me at all (At one point, she yelled at me and berated me in front of the whole class for not knowing how to spell my last name, Brodhurst-Hill, despite being 6 and only recently taken up the name). I've basically had to cobble together my own style of (terrible) handwriting and I'm starting to really hate it. I can write quickly enough, but the terrible mess sometimes is barely even readable by me without a bit of effort, a few months down the line (thankfully, the samples I provided are at least readable. These are what I would consider a good day for my writing).
I've just started an IT Diploma course where I'll be having to take a LOT of notes BY HAND. I was getting hand cramps with ballpoints in earlier courses and tried out an FP from a friend and noticed I was able to write for longer + loved the experience. So I did a bunch of research and bought a bunch of pens (Imperial IV Touchdown fine/med is on the way, I have a Parker 51 Aero with 14k fine nib atm, a fine Platinum Preppy and an EF Hero 616 which is going to my brother) and suddenly I have some kind of illness... Must have more pens...
I've done some basic (an hour or two) searching around the internet and forums to try and find something that's more dedicated towards south-paws which includes some kind of structured learning + printable sheets for practice and drills, but I keep finding fragments of nothing much. I'm not really THAT fussed about what the style is, as long as it's "easy" to learn and it is catered (at least partly) towards lefties.
I started reading the Palmers method, but that seems to be more designed around having a desk and sitting in the correct position, where normally I have a desk that is too high, or (in class) I have to turn 90 / 180 degrees to see the board + there are keyboards in the way. To say that I usually write in somewhat cramped conditions is an understatement
 Even if I got the lecture tables, they're designed around right handers and leave no room for my arm to rest using palmers.
Is there anything a fellow leftie out there has used to improve their handwriting, preferably speedy and readable first and foremost, that isn't a bunch of cobbled together tidbits from across the web? I know there's plenty of free content for righties, but struggling to find stuff that's free for lefties
Attached are two quick snaps of my handwriting ON A GOOD DAY from an earlier course. I didn't have any samples of a bad day on hand, but imagine a smaller and tighter together version of this: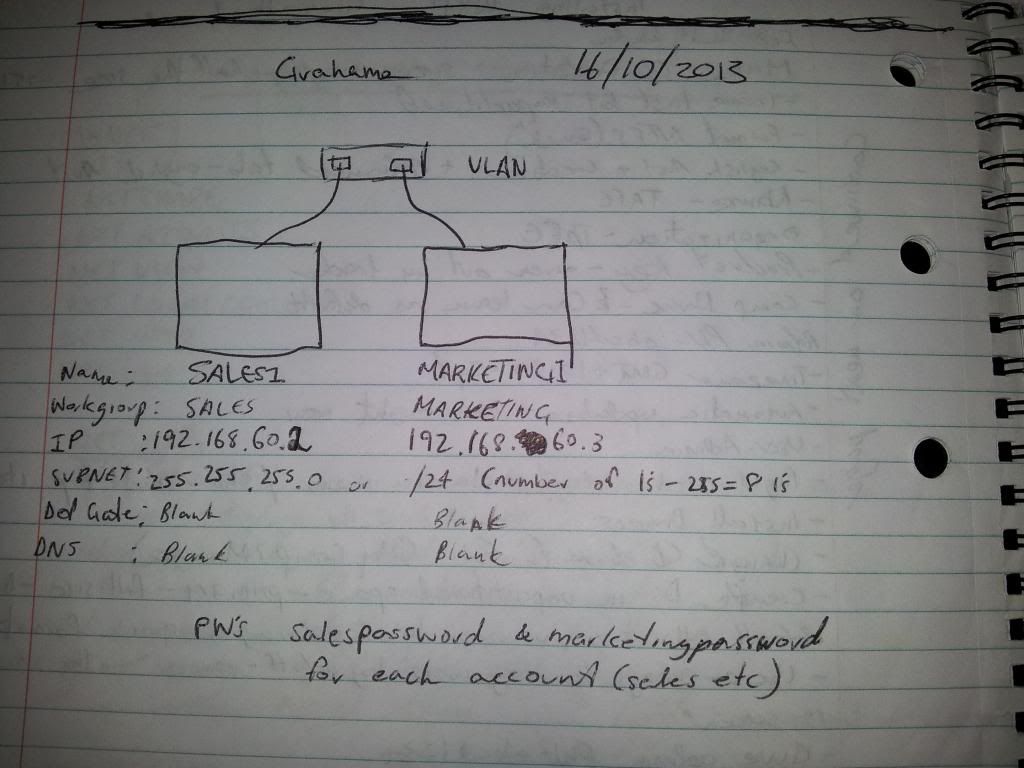 This (top) is a short burst of writing, stays pretty readable thankfully. The issue is more like below when taking a lot of notes quickly. It tends to fall apart.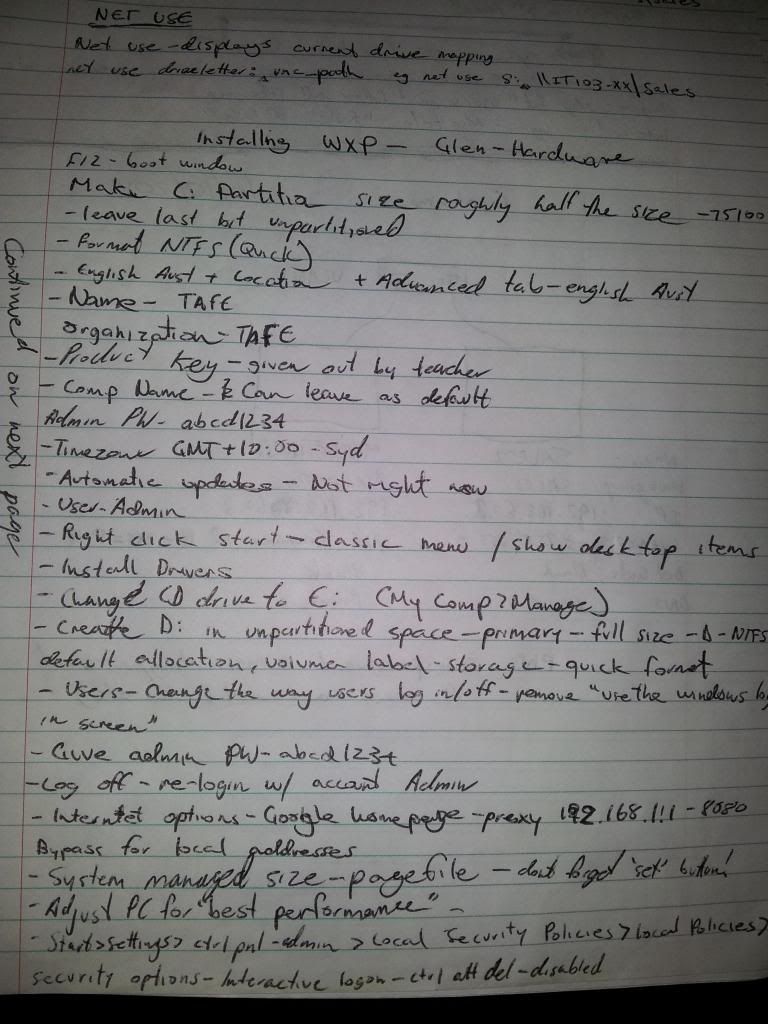 And for those wondering, that 2nd one is for an assessment for the Cert 3 - Network Admin course. Had to keep written notes on every step required to reinstall windows XP. God, that class was boring XD
Edited by WirlWind, 09 January 2014 - 02:55.