The Airmail pen company in Mumbai, India is more famous for their ED filled pens (called as "regular" pens). They also make some piston filled pens like the 51, 52, 69 and 77.
FPN has some reviews of the 69 piston etc... I will be showing the 51 and a new model called the 77PD (Piston with design cap).
The Airmail 51:
The 51 is the flat top variant of the Airmail piston filler pen. It is not very popular locally due to the perceived fragility of a self filler. I managed to get these four examples after convincing the dealer to let go of his samples that he had preserved from a lot he sold years ago.
The pens are shown along with the grey Airmail 52 which has rounded edges and a very different clip etc...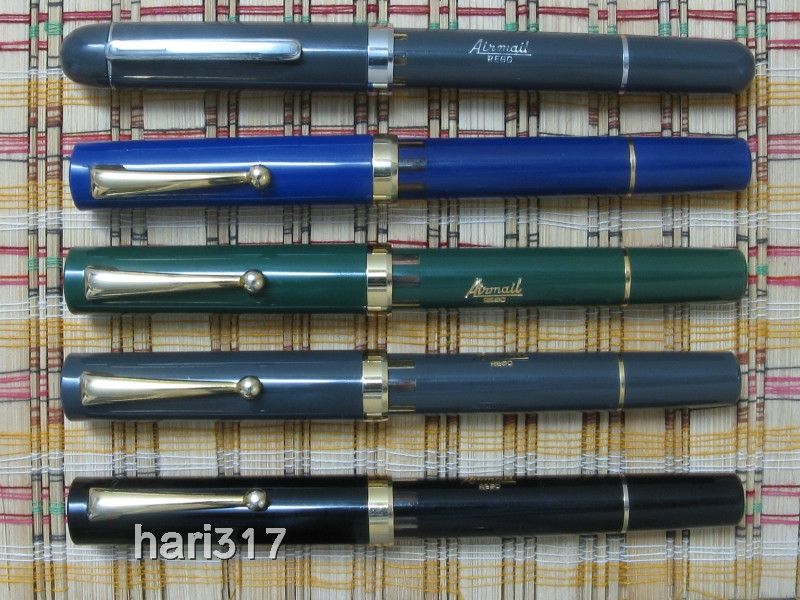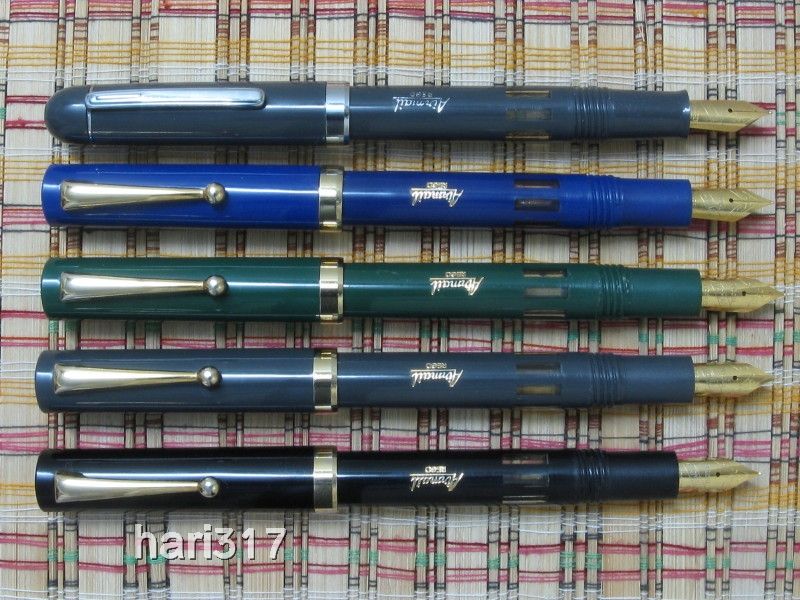 The 51 has a textured gripping section (probably to aid students):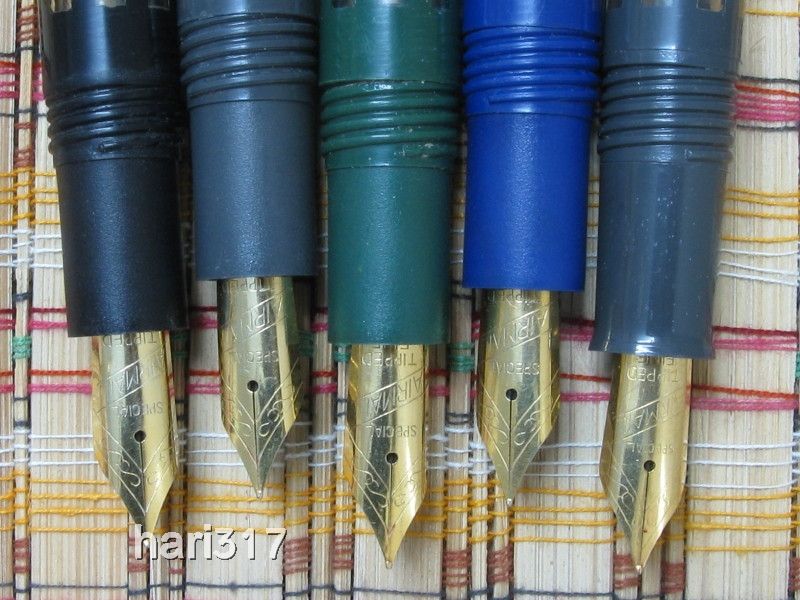 The cap tops: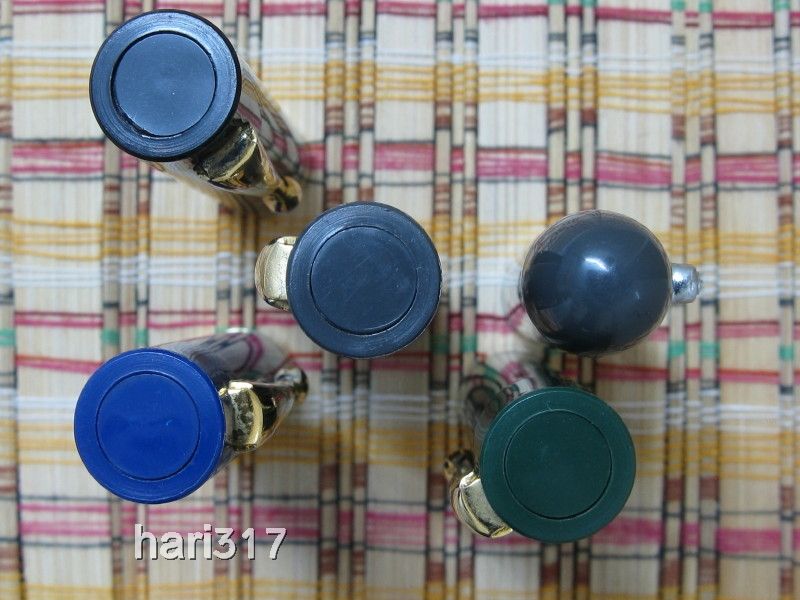 The knobs: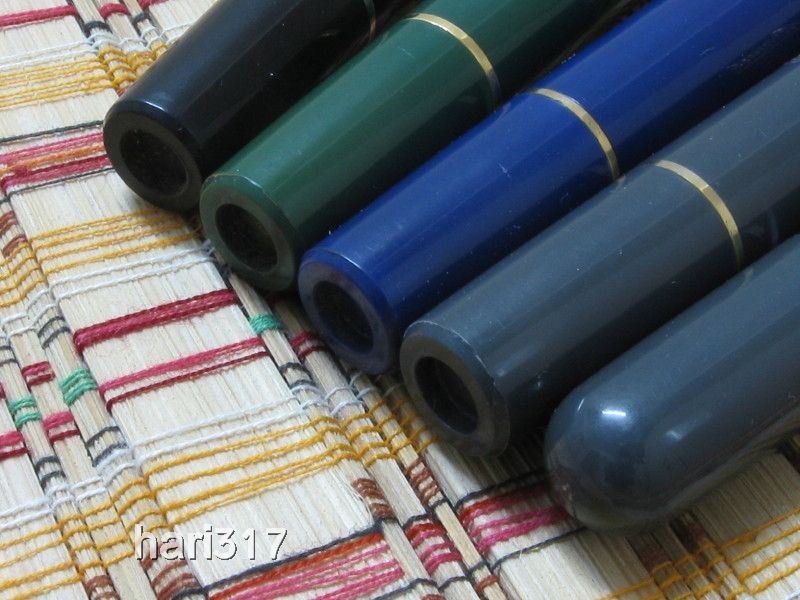 The Airmail 77PD: Piston pen with Guilloche on cap:
These pens are inspired from the Monterosa pens from the 60s-70s.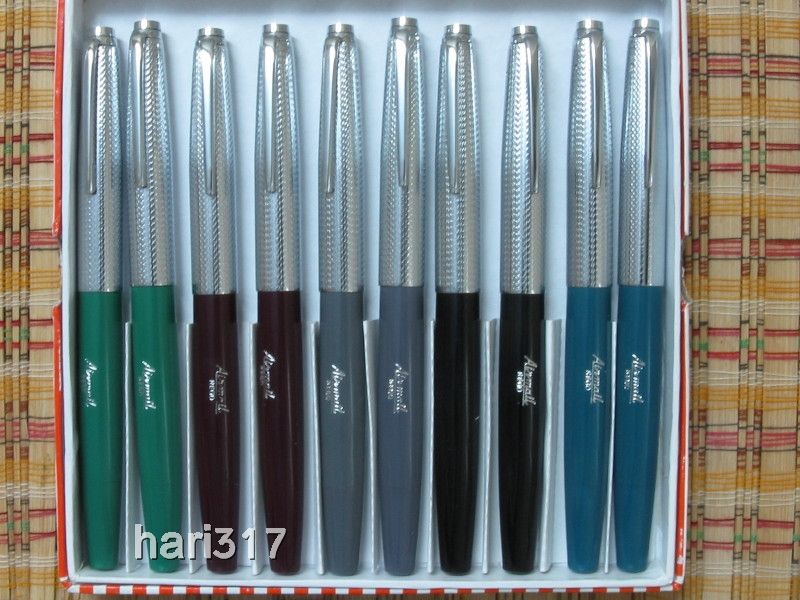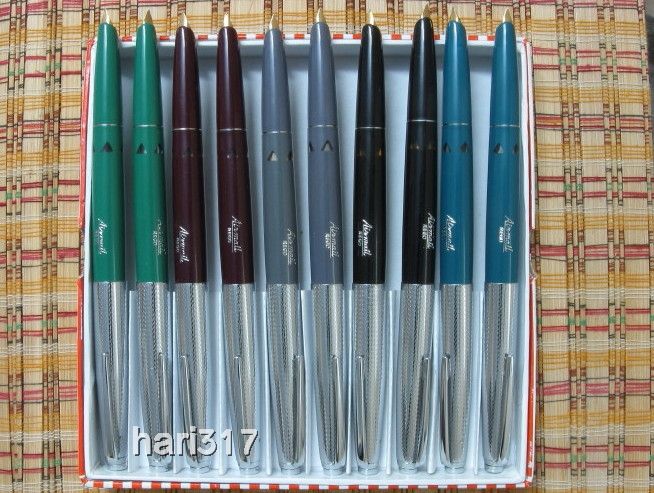 The hooded Steel GP nibs: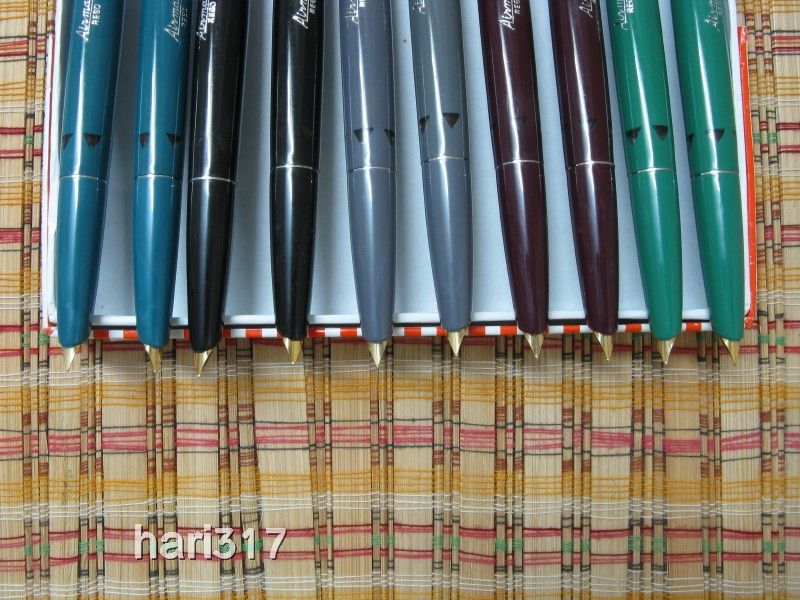 Cheers!
Hari