After posting my 'True Bamboo' pen recently, I had a number of people requesting a darker version.  So, here by request is darker version of the pen, using another bamboo fly fishing rod making technique...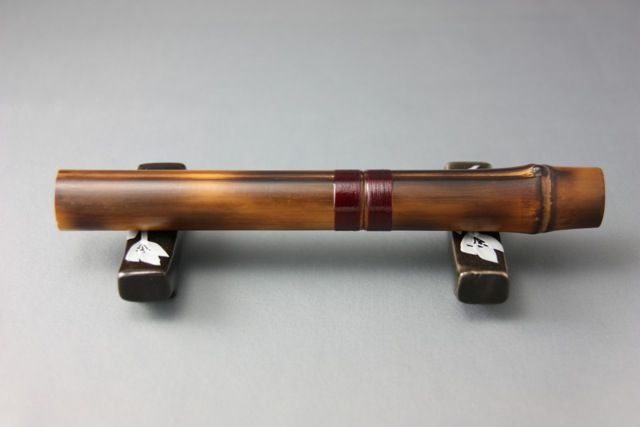 In the last two posts, I mentioned the thread-wrap technique commonly used in fly fishing rod construction (especially bamboo 'cane' rods), here I used another technique used in their production.  'Flaming' is a process used to carmelize and lightly char the outside of a bamboo culm before it is split into strips and planed to size to make a fly fishing rod.  It gives the bamboo a nice, darkened appearance, and a bit of colour texture.  Here I have used that technique on a small culm that I wanted to use for a pen.  After flaming the culm, I took off the outer layers with a bit of steel wool, then sealed the pen inside and out with a good soak of low viscosity CA.




As I think I mentioned in my last post, for the thread wraps on blonde, or pale cane, spring green is a popular choice, while on flamed cane one often sees darker colours such as the garnet thread I have used here.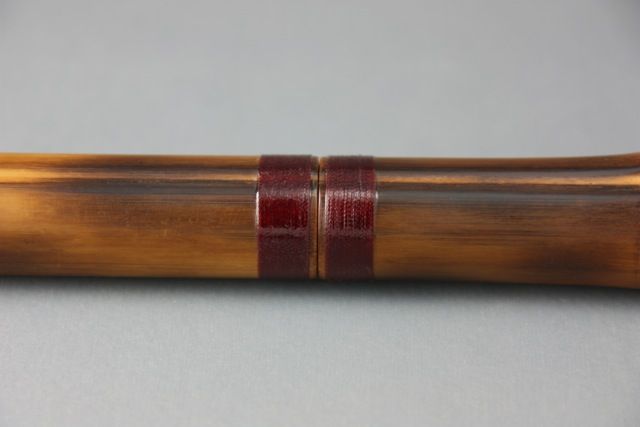 The end jewels on my last Bamboo pen were a bit too prominent for my taste, so on this pen I decided to make them simple, flat, and out of ruby flake acrylic to match the thread wraps - and am reasonably pleased with the result.  The nib section, as well as the threaded parts of the cap and barrel, I made from black acrylic.




Here is a group shot of the last three bamboo pens that I made - the flamed cane, the blonde cane, and the pen made of bamboo 'wood':




Thanks for looking - comments and critique welcome.

Ken