i've always loved faber-castell pens and their impressive crowns--classic simplicity itself, with a very regal bearing. i have the pernambuco and the black guilloche, among other F-Cs, and i thought that was the end of my F-C lust until.... this one came along, in the form of a "second-chance" offer from an ebay seller (this means that the low-ish bid i left on the pen some time ago turned out to be good enough, when the high bidder couldn't pay).
i'm all tapped out from too many recent high-end pen purchases (MB 100th anniversary, a CS LE, vac-band vac, etc.), ha ha, but i would've gone to the bank to hock the house to get this one, just because it was being offered to me at practically half the original retail price (always a good excuse!).
i know some people dislike metal pens, but i really dig them (maybe it's a guy/geek thing?): solid, heavy, kind of refined brutish. this one has the added advantage of a non-metal section, to those who don't like slippery sections. the barrel itself is "platinized" metal, not pure platinum, of course.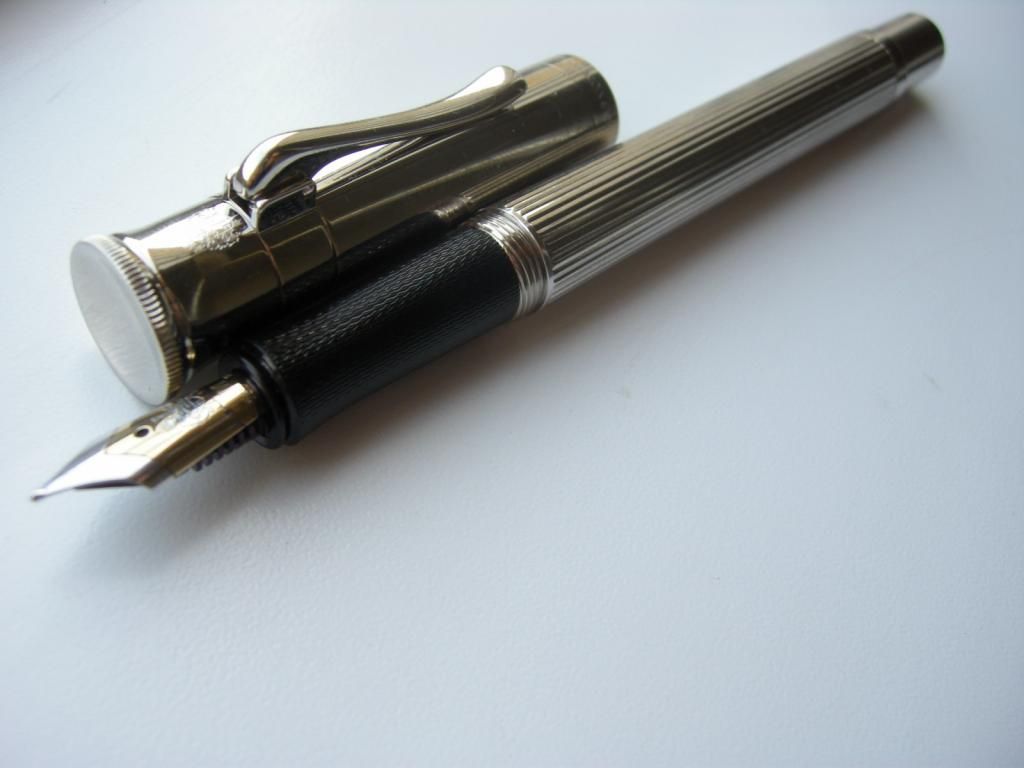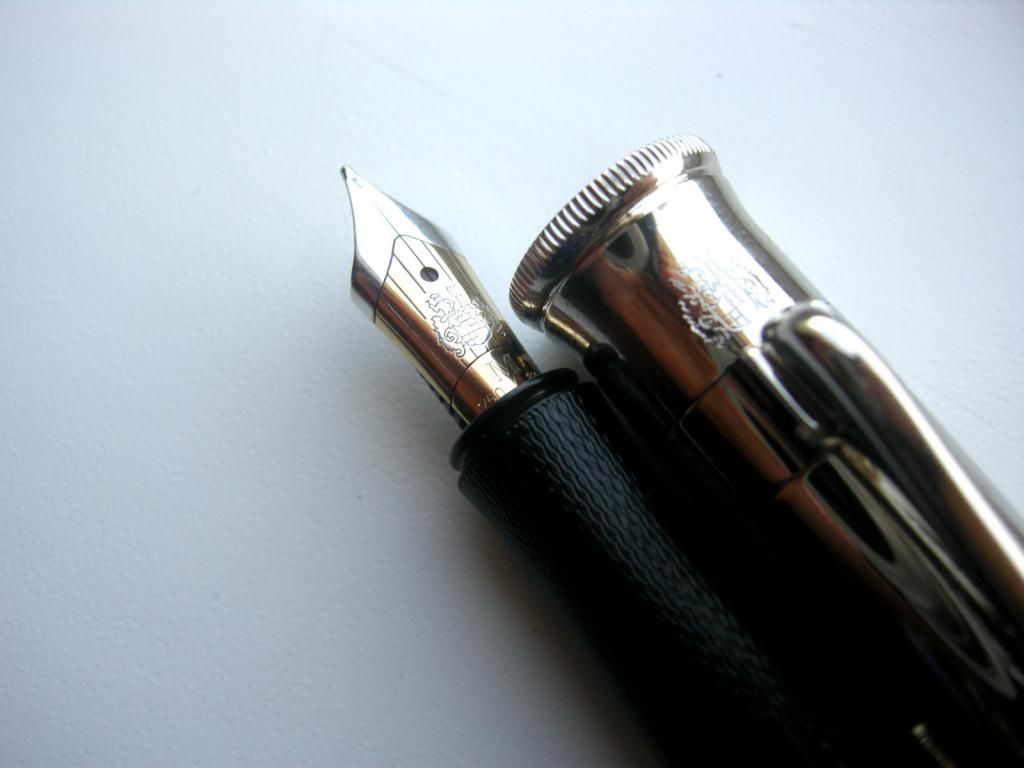 i feel like my collection doubled in size and cost this month, despite all my feeble attempts at selling off stuff, but what the heck--i'm turning 60 soon and i've been a good boy
but no more second-chance offers, please!